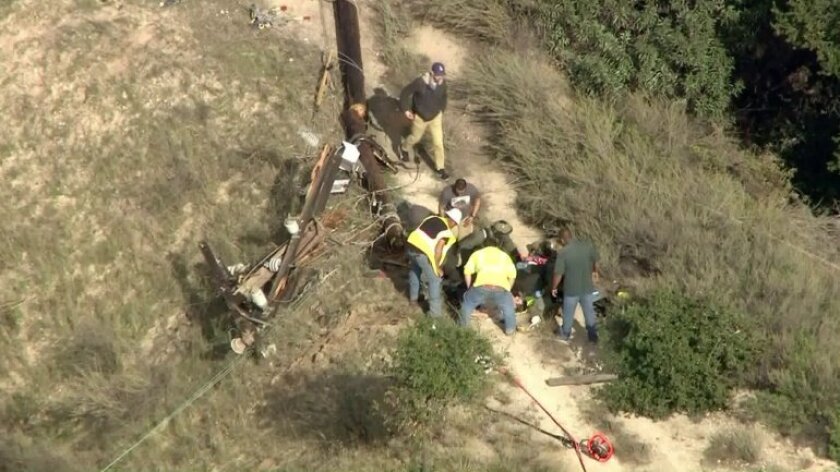 Two people working on high-tension power lines for Southern California Edison in Lake View Terrace were injured Monday when a utility pole came down, officials said.
Authorities received a call about 11:30 a.m. regarding a power pole falling and possibly trapping a person in the 12000 block of Lopez Canyon Road, a representative with the Los Angeles County Fire Department said.

Helicopters were called to assist because the workers were in an area that was difficult to access, the Fire Department said. One employee was airlifted to a hospital. Edison in a statement said the other worker was taken to a medical facility as well.
"Two contract employees were working on a pole replacement project in the area when they were injured," SCE said in the statement. "Both workers were transported to medical facilities. The extent of their injuries is not known at this time."
alejandra.reyesvelarde@latimes.com
Twitter: @r_valejandra
---