The desert's going to be extra hot on the longest day of the year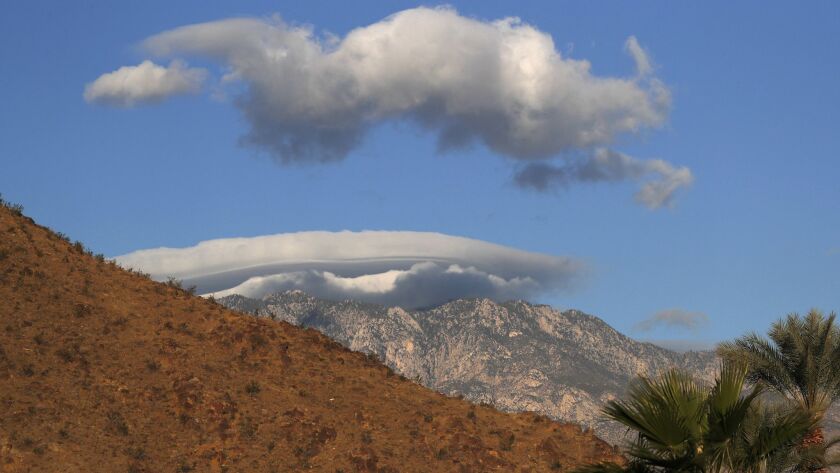 Break out the sunscreen. The longest day of the year will be even hotter than usual in Southern California's deserts, weather officials say.
An excessive heat warning is in effect Thursday and Friday in the deserts of southwestern San Bernardino through the Coachella Valley and eastern San Diego County, said National Weather Service meteorologist Brandt Maxwell.
Temperatures are expected to reach highs of 102 to 108 degrees Fahrenheit in the high deserts of Apple Valley, Hesperia and Victorville, while Palm Springs could see highs reaching 114 degrees, Maxwell said.
It's normal to have a few excessive heat warnings in the area through June, he said.
"You have the sun that's really high in the sky, so it's easy for the earth's surface to absorb all that heat," Maxwell said.
Still, temperatures are expected to be about 10 degrees higher than average, he said, before cooling over the weekend.
Parents and caretakers should remember never to leave children or pets in cars without the air conditioner running, he warned. "So far in 2018, there have been 15 deaths due to children being left in cars" across the U.S., Maxwell said. None of those deaths was in California.
Low winds will reduce the risk of fire that comes with the combination of heat and dryness, Maxwell said.
"We'll have low humidities, which will elevate the fire risk some, but we're fortunate there's not going to be much wind with the heat," he said.
The National Weather Service also recommends that people in those areas drink plenty of fluids, make use of their air conditioning, avoid too much outdoor activity in the middle of the day and "check up on relatives and neighbors."
Reach Sonali Kohli at Sonali.Kohli@latimes.com or on Twitter @Sonali_Kohli.
---
Life is stressful. Our weekly mental wellness newsletter can help.
You may occasionally receive promotional content from the Los Angeles Times.