10 children found living in squalor; most were tortured for 'sadistic purpose,' authorities say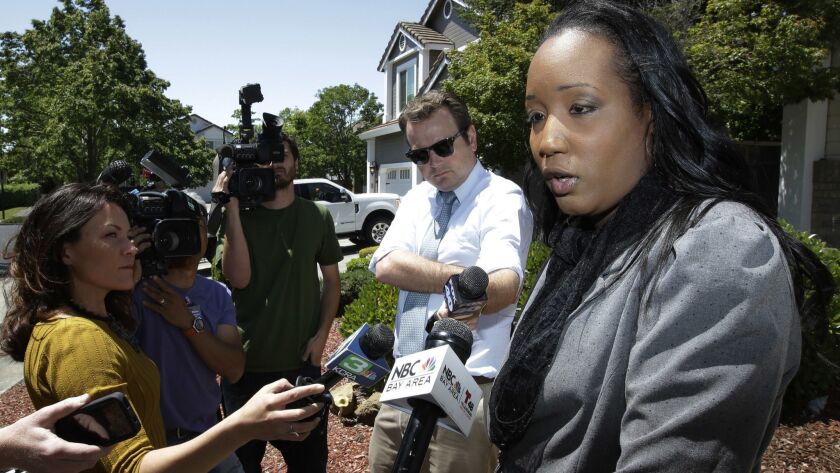 When officers entered the home, they found spoiled food, trash and feces strewn across the floors, clutter blocking the walkways.
Nine children, ranging in age from 4 months to 11 years, were inside. Their 12-year-old brother, whose disappearance had prompted the police visit that evening, was found asleep under a bush in a neighbor's yard.
The March 31 discovery in Fairfield, Calif., triggered a six-week child abuse investigation that uncovered disturbing allegations. Authorities said this week that nine of the children had been tortured as far back as 2014, with eight of them describing attacks that caused puncture wounds, burns and bruising, and involved repeatedly getting shot with a pellet gun. Some had visible scars.
"It was pretty ugly," Fairfield Police Lt. Greg Hurlbut told The Times on Monday. "Bottom line is, we're really concerned with the welfare of the kids."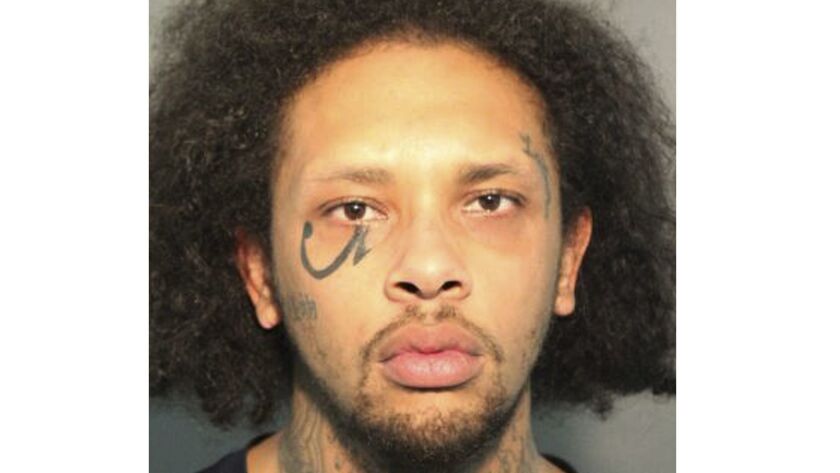 Now, Jonathan Allen, who is the biological father of some of the children, faces seven counts of torture and nine counts of felony child abuse, authorities said. The 29-year-old man was arrested Friday and is being held on more than $5-million bail.
Their mother, Ina Rogers, has been charged with a misdemeanor count of child endangerment, but prosecutors are evaluating whether to file additional charges.
"I'm horrified by the statements that were given by these children," said Sharon Henry, chief deputy district attorney of the Solano County district attorney's office. She said the children were tortured for "a sadistic purpose."
Investigators are trying to piece together the family's history, looking into when they moved to Fairfield, where they lived before and the motivation behind the alleged abuse. They asked neighbors and family friends with information to come forward and executed a search warrant at the home last week.
So far, they said they've discovered that the children were home-schooled. It's unclear what the couple do for a living. At least one neighbor told investigators that they didn't even know children lived inside the home.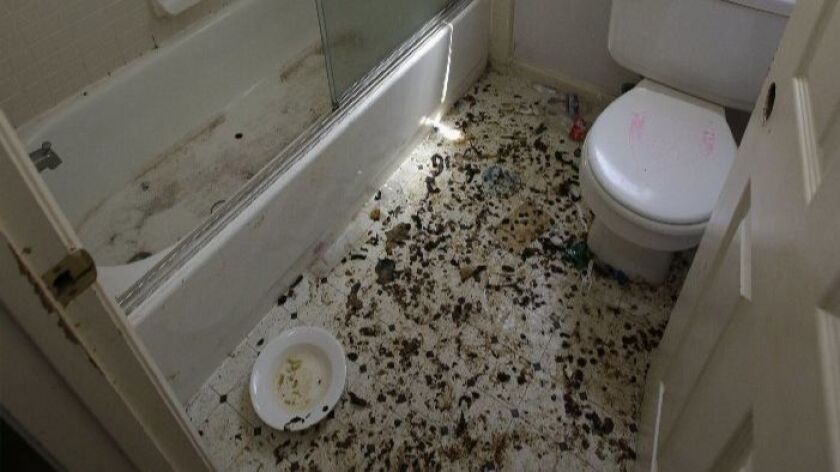 Speaking with reporters Monday, Rogers, 30, denied the abuse allegations, saying the situation was a misunderstanding. She said she felt "this whole situation was exploded" after she called police to help find her son.
"The conditions they saw in my home was me tearing up my house because my son was missing," she said. "I was afraid that I could not find him. You know, once that fear sets in, you don't know what to do."
She called her husband, Allen, an "amazing person" and said she is an "amazing mother."
"I'm not going to allow this to break us," she said.
Rogers called police about 7:30 p.m. on March 31, telling them her son had been unaccounted for since about 1 p.m., Hurlbut said. After a couple of hours, Hurlbut said, responding officers persuaded Rogers to let them search the house in case he was hiding inside.
That's when they came across the squalor. The children were taken into protective custody by Solano County Child Welfare Services and are now staying with family members.
alene.tchekmedyian@latimes.com
---
UPDATES:
8:25 p.m.: This article was updated with more details about the alleged abuse.
This article was originally published at 12:50 p.m.
---
The stories shaping California
Get up to speed with our Essential California newsletter, sent six days a week.
You may occasionally receive promotional content from the Los Angeles Times.