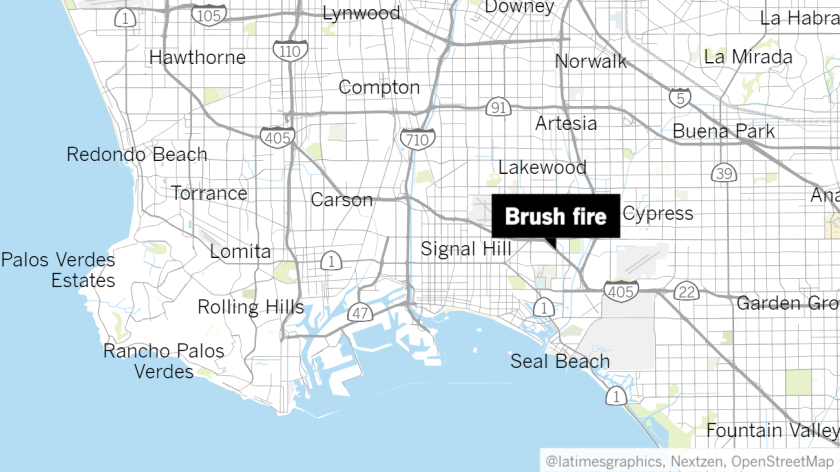 Long Beach firefighters extinguished a small brush fire off Interstate 405 shortly after it started after midnight Saturday.
Social media users posted reports of brush burning on the shoulder near the freeway ramp at Palo Verde Avenue. Firefighters were able to extinguish the fire and protect a nearby home, said Jake Heflin of the Long Beach Fire Department.
The cause of the fire is under investigation.
The California Highway Patrol issued a temporary SigAlert for the southbound 405 freeway at 12:35 a.m.
---