Ex-Anglican vicar rubbed 'sacred oil' on men's genitals in sexual battery, police say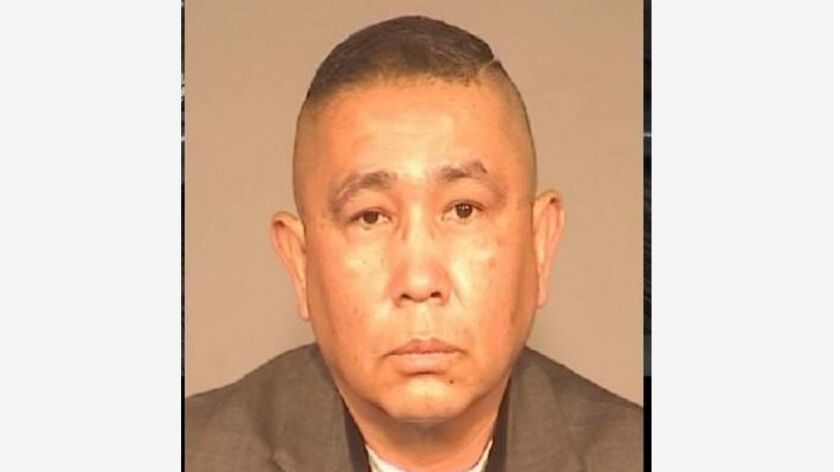 A former Anglican priest was charged with sexual battery for performing sexual acts on two men when he was vicar of a Fresno church, according to the Fresno County district attorney's office and church officials.
Jesus Antonio Castañeda Serna, 51, who once led the Nuestra Señora De Guadalupe church in Fresno, was arrested Sunday after police served a search warrant.
Fresno police have spoken to three alleged victims and believe there may have been a total of 22 victims, said Fresno Police Department Chief Jerry Dyer.
"He used his position as a religious leader to convince these victims that what he was doing to them had to occur in order for them to be … right with God," Dyer said in a news conference.
According to court documents, Castañeda Serna touched the men, who were "unconscious of the nature of the act because the defendant fraudulently represented that the touching served a professional purpose."
Dyer said the priest convinced his followers that they had sinned or were cursed, and that they could only be cured by being rubbed with a "sacred oil."
Castañeda Serna told his victims that this was a special ritual he learned while in India and that their semen needed to be examined before they could be healed, Dyer said.
Bishop Eric Menees of the Anglican Diocese of San Joaquin received reports that Castañeda Serna committed sexual misconduct against adults in the diocese in October 2017, according to a news release from the diocese. The diocese alerted authorities and hired independent investigators to look into the accusations.
On Nov. 24, 2017, "Castañeda informed the bishop he would not contest the accusations," the diocese said in the news release. He was stripped of his duties the same day.
"Since Bishop Menees first learned of the accusations against Castañeda, the Anglican Diocese of San Joaquin has made pastoral and clinical counseling available to all victims who have already, or who may still, come forward," the diocese said.
Police said Castañeda Serna targeted immigrants in the country illegally because they would be less likely to go to law enforcement officials.
Dyer encouraged victims who are undocumented to come forward and assured them that they could apply for a U-visa, which if granted would prevent them from being deported if they agreed to cooperate with law enforcement on the case.
alejandra.reyesvelarde@latimes.com
Twitter: @r_valejandra
---
The stories shaping California
Get up to speed with our Essential California newsletter, sent six days a week.
You may occasionally receive promotional content from the Los Angeles Times.