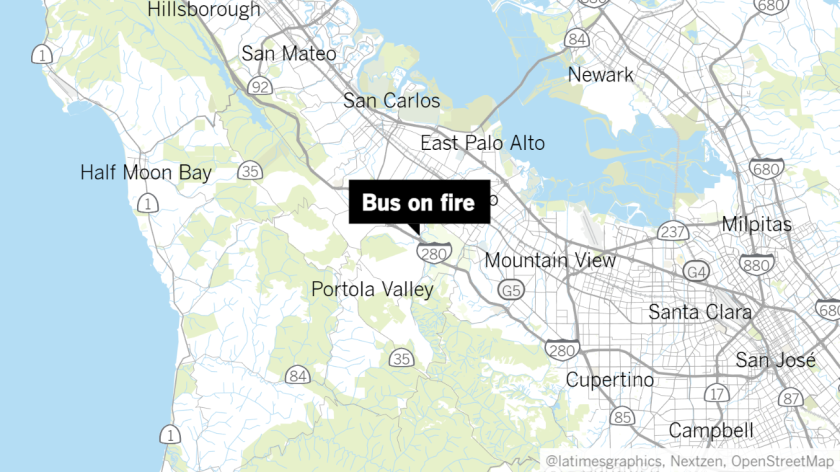 Two lanes of southbound Interstate 280 near Redwood City that were closed after a bus caught fire Wednesday morning have reopened, the California Highway Patrol said.
Officials responded to reports of a fire just after 10:30 a.m. The driver of the charter bus pulled over after seeing smoke and flames coming from under the bus, a CHP spokesperson said. The driver, who was the only person on the bus, walked away without injuries.
The CHP initially reported that the vehicle involved was a Google charter bus, but a Google spokesperson said that was not the case. A CHP spokesperson said the charter bus was contracted with Apple.
Video showed black smoke billowing from the bus, which was parked on the side of the freeway. Earlier images showed the bus fully engulfed in flames.
A tire that blew out on the bus may have caused the fire, which spread into the brush next to the road, authorities said. Fire crews contained the small blaze and began to clear debris from the fire at 1 p.m.
---