Army sergeant loses suit against makers of 'The Hurt Locker'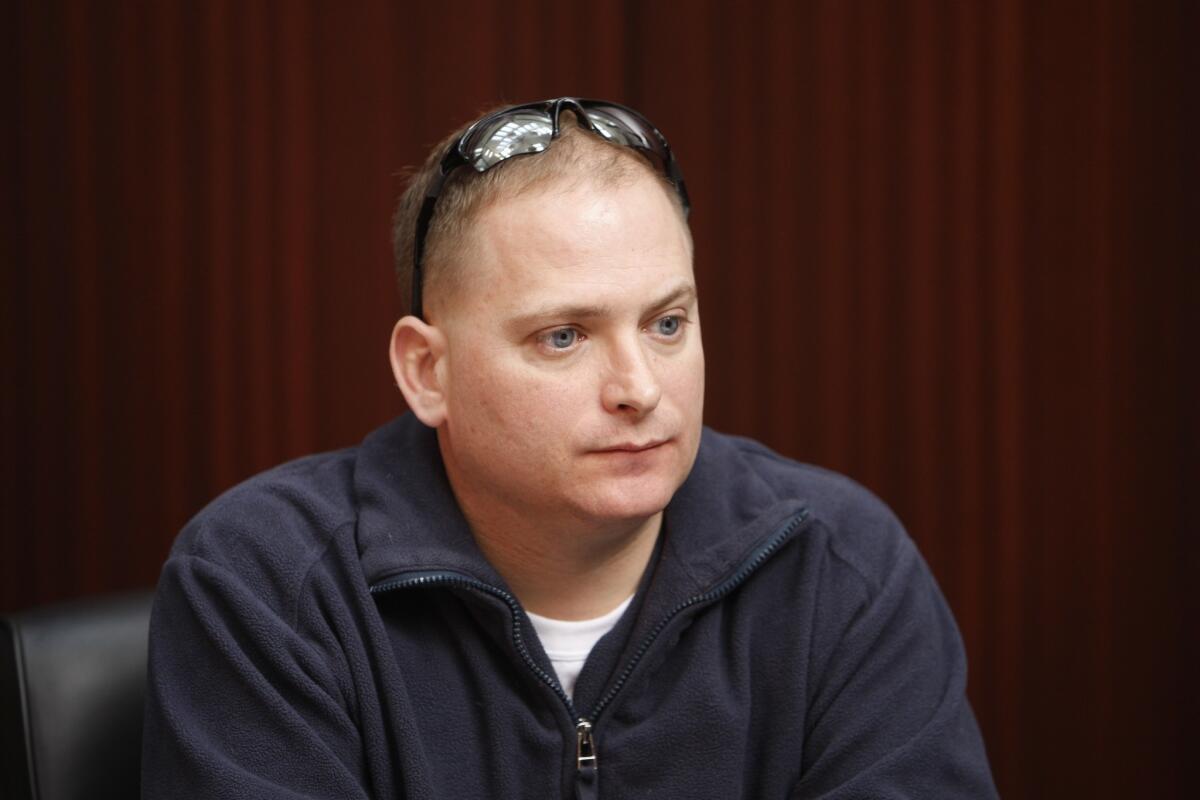 Reporting from San Francisco —
An Army sergeant who sued the makers of the Oscar-winning film "The Hurt Locker" for portraying him without permission lost in court Wednesday when a federal appeals panel ruled the movie was about issues of public interest and protected by free-speech rights.
Sgt. Jeffrey S. Sarver argued in his lawsuit that the main character in the film was based on him and his duty in Iraq, where he disposed of explosive devices. Sarver sought compensation for misappropriation of his likeness, invasion of privacy, defamation, intentional infliction of emotional distress, fraud and other violations of law.
Mark Boal, who wrote the screenplay for "The Hurt Locker," had previously interviewed Sarver and written an article about him for Playboy magazine. Boal said the protagonist in the film was not based on Sarver, whatever the alleged resemblances.
See more of our top stories on Facebook >>
A three-judge panel of the U.S. 9th Circuit Court of Appeals unanimously upheld the dismissal of Sarver's suit, citing a California law intended to discourage lawsuits aimed at chilling free speech.
"'The Hurt Locker' is speech that is fully protected by the First Amendment, which safeguards the storytellers and artists who take the raw materials of life — including the stories of real individuals, ordinary or extraordinary — and transform them into art, be it articles, books, movies, or plays," wrote Judge Diarmuid F. O'Scannlain, a Reagan appointee.
In ruling against Sarver, the court also found the film spoke "directly to issues of a public nature" because it was centered around the war in Iraq.
"Although the film allegedly incorporates personal characteristics of Sarver—for example his appearance, his temperament, and parts of his biography—such characteristics are displayed only in the context of the character's experiences fighting in Iraq," O'Scannlain wrote.
Sarver could ask a larger 9th Circuit panel to overturn Wednesday's decision.
Twitter: @mauradolan
ALSO
Jury acquits Ohio man of stalking Gwyneth Paltrow
Prosecutors, attorneys from nation's biggest cities call for gun law reform
Girl can wear 'Nobody knows I'm a lesbian' T-shirt at school
Sign up for Essential California for news, features and recommendations from the L.A. Times and beyond in your inbox six days a week.
You may occasionally receive promotional content from the Los Angeles Times.