California inmate stole identities of 700 fellow prisoners to file fraudulent tax returns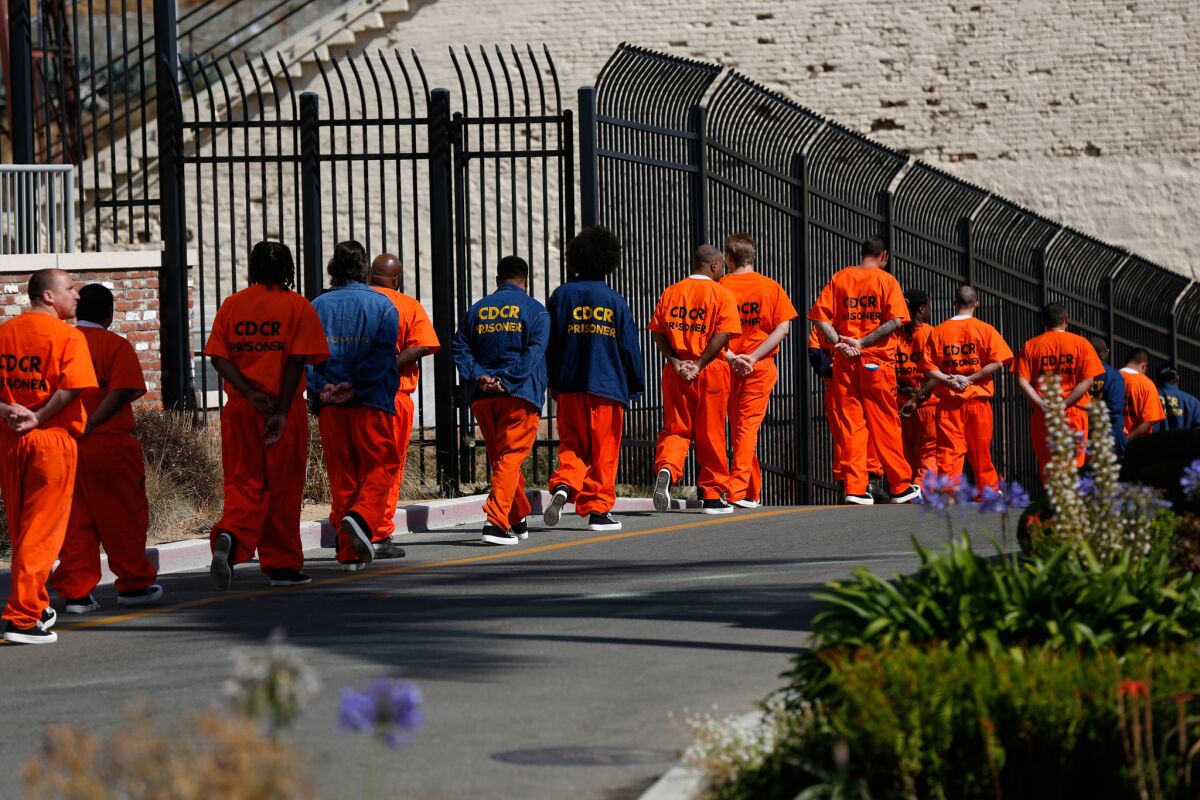 A Marin County man was convicted of using his time in prison not to rehabilitate and learn the error of his ways, but to steal the identities of his fellow inmates and use them to file fake federal tax returns.
Howard Webber, 52, was found guilty by a jury Tuesday of conspiring to use stolen identities to file fraudulent tax returns, a scheme that he operated for two years from behind bars that netted him and an accomplice more than $600,000.
"We want everyone who files a tax return to take advantage of the deductions and credits to which they are entitled by law," Tyrone Blanchette, assistant special agent in charge of the IRS's criminal investigations unit, said in a statement. "However, no one is entitled to defraud the United States and the American Taxpayers."
Webber has been incarcerated at San Quentin State Prison, Santa Clara County Jail and Milwaukee Secure Detention Facility in Wisconsin, federal prosecutors said. During his stints in those facilities, he convinced inmates to give him their full names and Social Security numbers and paid others $75 for each inmate they recruited to do the same, according to the grand jury indictment.
He was indicted in Milwaukee and the case was moved to California. Webber is out of custody until his sentencing.
Webber and his accomplice, Clifford Bercovich, 69, created a limited liability company, Inmate Assets Recovery and Liquidation Services, which they used to file fraudulent federal income tax returns for more than 700 inmates. The returns contained fictitious figures for wages, salaries and tips.
The resulting refunds were either wired to a bank account the men controlled or sent to a P.O. box they had set up. The scheme operated from 2010 to 2012, authorities said.
Webber was convicted of mail fraud, conspiracy to commit mail fraud and wire fraud and faces a minimum of two years and maximum of 20 years in federal prison. He is expected to be sentenced May 16.
Bercovich pleaded guilty to conspiracy, mail fraud and aggravated identity theft and will be sentenced April 11, officials said.
For breaking California news, follow @JosephSerna on Twitter.
---
The stories shaping California
Get up to speed with our Essential California newsletter, sent six days a week.
You may occasionally receive promotional content from the Los Angeles Times.