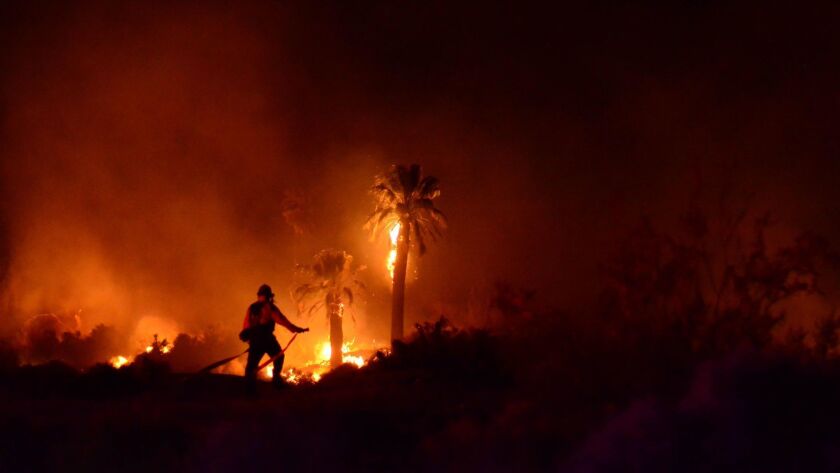 A Twentynine Palms man was charged Wednesday with setting fire to a number of historic trees and brushland in the Oasis of Mara area of Joshua Tree National Park Monday night.
National Park Service law enforcement rangers arrested George William Graham, 26, at the scene of the fire, and he admitted to starting the fire with a cigarette lighter, according to a federal criminal complaint.
The fire consumed at least three palm trees as well as brush in the historic area near the Joshua Tree Oasis Visitor Center and Joshua Tree National Park Headquarters, according to the park service.
The park service is still assessing the damage, and it is possible some archaeological resources were affected as well. The Oasis of Mara will be reopened to the public at a later date.
Graham has previous convictions for arson in 2015 and burglary in 2013, according to court records.
The oasis was first settled by the Serrano people, who called it Mara, meaning "the place of little springs and much grass," according to the park service: "Legend holds they came to the oasis because a medicine man told them it was a good place to live and that they would have many boy babies. The medicine man instructed them to plant a palm tree each time a boy was born. In the first year, the Serrano planted 29 palm trees at the oasis."
---