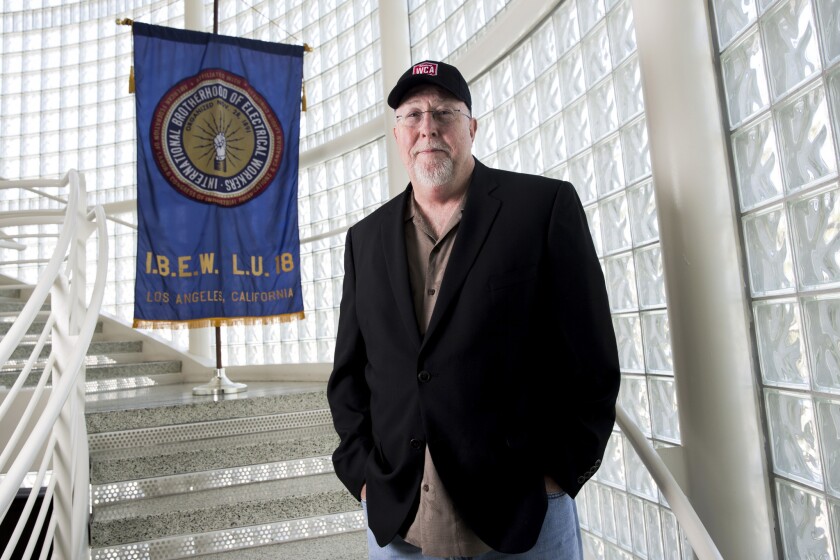 A judge has signaled his intention to order two controversial Los Angeles Department of Water and Power nonprofits to hold long-delayed meetings with trustees allied with Mayor Eric Garcetti.
If those meetings happen, the trustees -- Richard Llewellyn, the mayor's counsel, and Michael Fleming, a DWP board member and executive director of a Beverly Hills philanthropy -- would presumably gain access to the nonprofits' detailed financial records.
Garcetti and the city's other top elected leaders are locked in a months-long fight with DWP union boss Brian D'Arcy over access to documents that would show how the entities -- the Joint Training Institute and Joint Safety Institute -- have spent more than $40 million in ratepayer money since 2000.
The nonprofits are jointly run by boards split evenly between union and management appointees. D'Arcy and the other union trustees have refused to meet with Llewellyn and Fleming since their appointments by the DWP's board of commissioners early this year.
In a tentative ruling posted on the court's website on Thursday, Superior Court Judge Michael Linfield indicated that he intends to grant a preliminary injunction requiring the union to recognize the two new trustees and to convene meetings of the nonprofits' boards. The ruling does not specify a date for those meetings.
A hearing on the tentative ruling is scheduled for Friday morning. If it stands, D'Arcy could file an appeal and delay the effects of the order.
That's what he did earlier this year after another Superior Court judge ordered him to release the nonprofits' financial records to City Controller Ron Galperin and to sit for an under-oath interview with city auditors. D'Arcy won a stay of that ruling from the 2nd District Court of Appeals until it decides the case.
A Garcetti spokesman decllined to comment on the tentative ruling Thursday. D'Arcy did not respond to a request for comment.
City leaders started demanding access to the nonprofits' financial records in September after The Times reported that DWP managers had only scant information about how the money has been spent.
jack.dolan@latimes.com
@jackdolanLAT
---