Man kidnapped, raped, held girl for 10 years, police say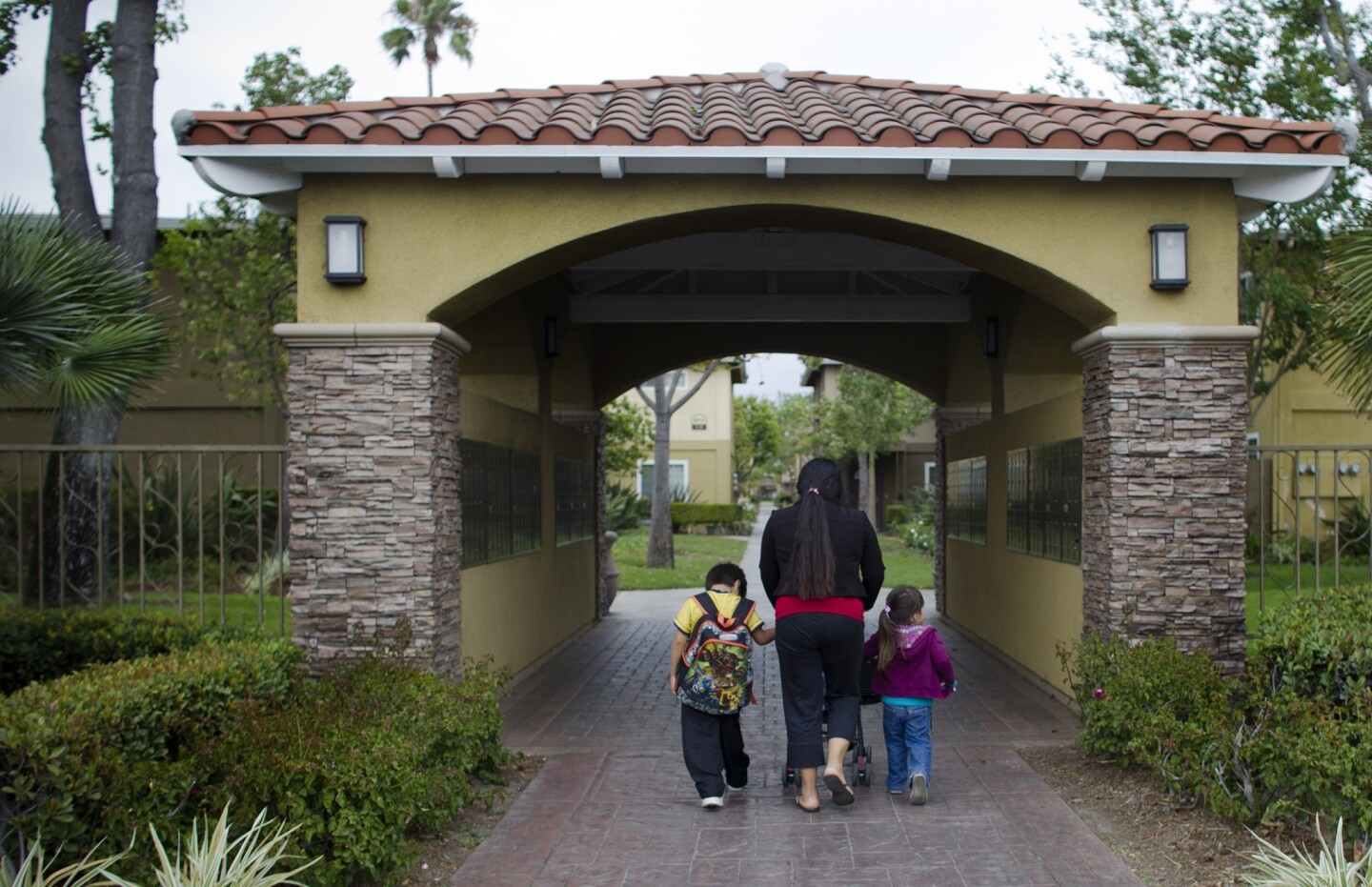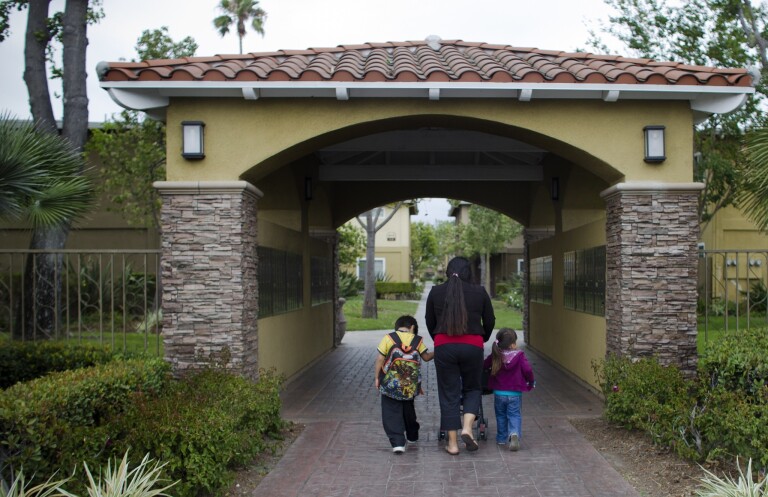 A woman and two small children are seen at Villa del Sol apartments in Santa Ana, the same complex where a woman claims she was kidnapped 10 years ago.
(Gina Ferazzi / Los Angeles Times)
The Bell Gardens apartment, at top left, where Isidro Garcia and his alleged victim lived.
(Lawrence K. Ho / Los Angeles Times)
Neighbor Maria Sanchez holds a photo of her neighbor Isidro Garcia that she said was taken at his daughter's third birthday celebration at a Bell Gardens church on Jan. 29, 2012.
(Damian Dovarganes / Associated Press)
The apartment where Isidro Garcia and his alleged victim lived in Bell Gardens.
(Lawrence K. Ho / Los Angeles Times)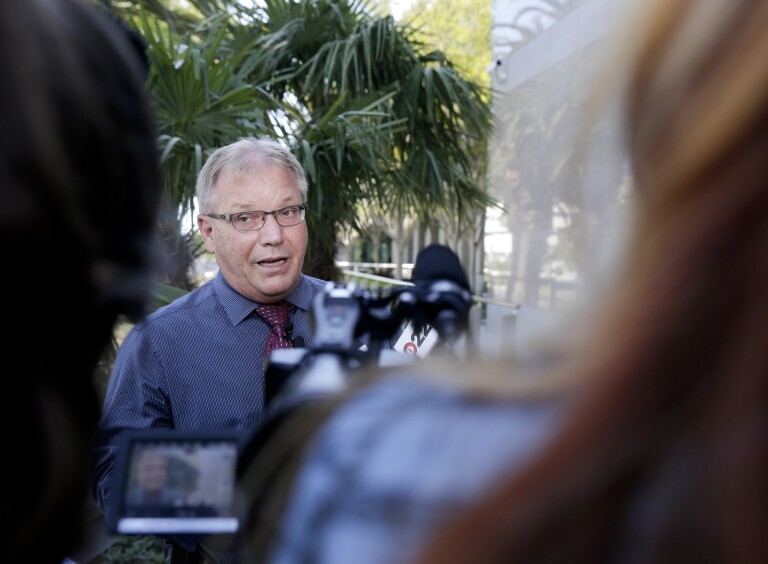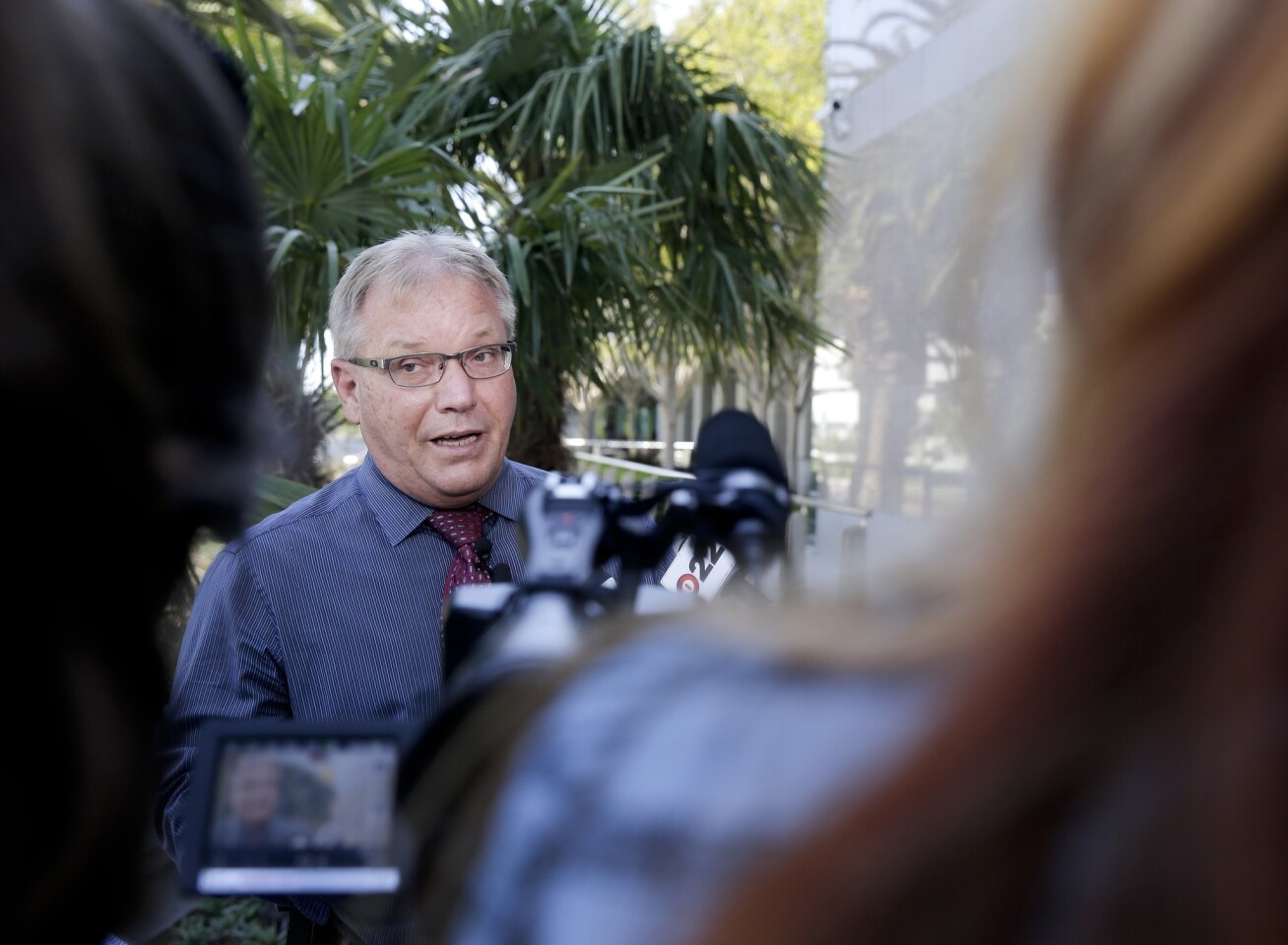 Santa Ana police Cpl. Anthony Bertagna describes the alleged 10-year captivity of a now 25-year-old woman in Southern California.
(Chris Carlson / Associated Press)
Santa Ana police arrested a Bell Gardens man on suspicion of kidnapping and rape after he allegedly abducted a 15-year-old girl a decade ago and held her hostage, forcing her to marry him and have his child.
Isidro Garcia was arrested Tuesday after his alleged victim reached out to her sister on Facebook and revealed how she been held hostage in a relationship with the 41-year-old man and had given birth to his child during the decade she vanished.
Santa Ana police say the girl's mother reported her missing in August 2004. The mother told police her daughter went missing, along with her live-in boyfriend, Garcia, after a domestic violence incident.
Detectives say the mother suspected Garcia was sexually abusing her daughter.
A former neighbor in the sprawling Villa del Sol apartment complex recalled speaking with the missing girl's mother shortly before the alleged kidnapping.
"I spoke to her mom about God," Silvia Suarez, 54, told The Times in Spanish. "She said she was having problems with her partner. She believed he was romancing her daughter."
The mother also suspected that her partner was having a sexual relationship with her daughter and that they were making plans to leave together.
Araceli Ochoa, a leasing agent for the well-kept complex over more than 500 units, remembered speaking to the girl's mother after the girl went missing.
She said the mother came to her office and was deeply worried and stressed.
"She couldn't understand how her daughter could leave," Ochoa said in Spanish. She also expressed relief that she had been located by police. "I am very excited that they found her but it's still a tragedy that she has to live with every day now," Ochoa said. "Each day with him probably felt like 100 years to her."
The victim, now 25, revealed to authorities Tuesday how she was abducted in June 2004, when she was living with her mother and sisters in Santa Ana.
The victim told detectives that Garcia began sexually assaulting her. In August 2004, after Garcia assaulted her mother, Garcia drugged the girl and drove her to a house in Compton, police said.
Once there, Garcia provided the girl with fake identity documents and locked her overnight in a garage to prevent her from fleeing, police said.
He allegedly warned the victim that her family had given up looking for her and that if she tried to go back to them, the family would be deported.
To avoid detection by authorities, he moved with the girl several times. Over the years, Garcia frequently physically and sexually assaulted her, authorities said.
To earn a living and keep an eye on her, Garcia arranged for the two to work a cleaning service at night, detectives said.
While no longer a physical hostage, the victim saw no way out and lived with Garcia under what investigators described as "sustained physical and mental abuse," detectives said.
In 2007, Garcia forced the victim into a marriage, and in 2012, the two had a child, according to investigators.
---
The stories shaping California
Get up to speed with our Essential California newsletter, sent six days a week.
You may occasionally receive promotional content from the Los Angeles Times.