L.A. schools can't afford computers for all, Cortines says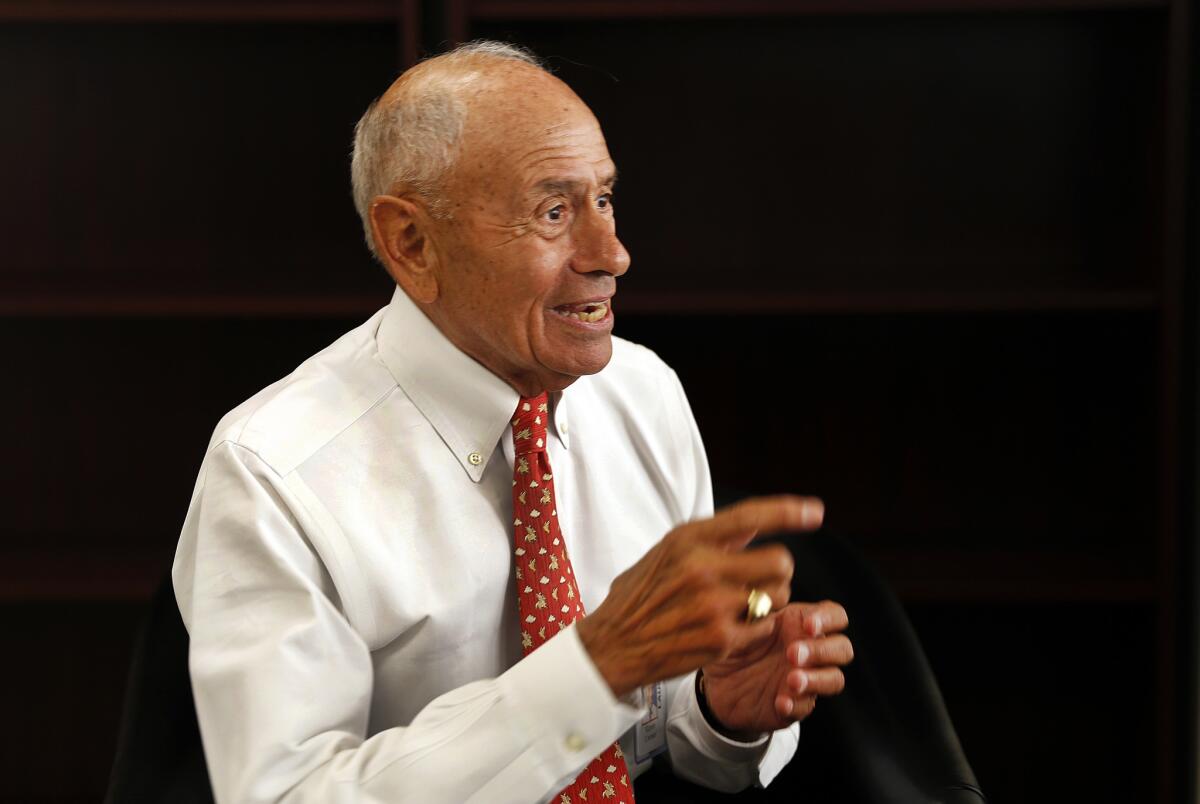 Los Angeles Unified School Supt. Ramon C. Cortines said Friday the district cannot afford to provide a computer to every student, signaling a major reversal for his predecessor's ill-fated $1.3-billion effort to distribute iPads to all students, teachers and school administrators.
Instead, Cortines said, the L.A. Unified School District will try to provide computers to students when needed for instruction and testing.
"I don't believe we can afford a device for every student," said Cortines, who added that the district never had a fleshed-out framework for how the devices would be used in the classroom and paid for over time.
"Education shouldn't become the gimmick of the year," Cortines said in a meeting Friday with several reporters.
The iPad plan was a major initiative of former L.A. schools Supt. John Deasy, who resigned under pressure in October after intense criticism over district technology efforts, including the iPad program.
The initial rollout at 47 schools in the fall of 2013 was plagued by problems, including students deleting security filters so they could browse the Web freely. Later, questions arose about a close professional relationship that Deasy and his senior deputy developed with executives from Apple, maker of the iPad, and Pearson, which provided the curriculum on the device. In December, the FBI seized documents related to the project as part of a criminal investigation into the bidding process.
Deasy and other officials have denied any wrongdoing and the former superintendent insisted it was a civil rights and educational imperative to make technology available to all students.
The issue has come up repeatedly in the run-up to the March 3 school board elections, with most challengers faulting the incumbents for going along with the iPad effort.
Twitter: @howardblume
Sign up for Essential California for news, features and recommendations from the L.A. Times and beyond in your inbox six days a week.
You may occasionally receive promotional content from the Los Angeles Times.