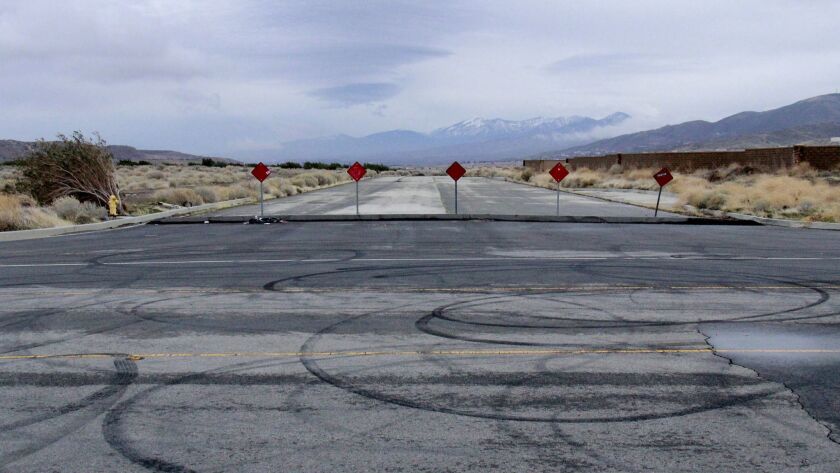 A onetime Palmdale resident who had been couch-surfing in Sunland before camping in Griffith Park the past few weeks has been arrested and charged in the Jan. 16 fatal shooting of three men and the wounding of another on a remote, unlit road in Palmdale.
Jonathan Paul Misirli, 35, was arrested on the afternoon of April 30 as he walked out of Griffith Park on North Vermont Avenue near Los Feliz Boulevard in Los Feliz, said Los Angeles County Sheriff's Lt. Derrick Alfred.
Misirli was arrested without incident, Alfred said.
Investigators found the gun they believe was involved in the shooting inside Misirli's abandoned car in the Sunland area about two months ago, he said. Detectives believe Misirli had contacts in the Sunland area and had been "hiding out, couch-surfing" in their homes, until he left for Griffith Park sometime in April, Alfred said.
Misirli had been camping in Griffith Park for at least the last two weeks, but he often walked into town to charge his phone or buy food, Alfred said.
Alfred said he couldn't reveal the suspected motive for the shooting that killed three Los Angeles-area men that cold, rainy night of Jan. 16 on Ranch Center Drive and 40th Street West in Palmdale.
The dead men were identified as Olukayode A. Owolabi, 27, of the South Bay community of Westchester; Sean B. Cowen, 24, of Van Nuys; and David Adalberto Hernandez-Licona, 24, of Boyle Heights. Investigators won't say why the men were together or whether they knew one another.
A fourth man was shot in the face but survived his injuries and was able to call 911 for help. That man has provided information that was helpful in identifying the suspect, Alfred said.
Misirli was charged with three counts of murder, one count of attempted murder and one count of robbery May 2. He is being held in lieu of $3,040,000 bail.
The shooting "wasn't random," Alfred said, but he wouldn't say whether the five men drove to the location together that night, or what was taken in the suspected robbery.
Misirli is scheduled to be arraigned Monday in Los Angeles County Superior Court in Lancaster.
The case is still under investigation, but Misirli remains the only suspect in the shooting, Alfred said.
Anyone with information is asked to call the sheriff's Homicide Bureau at (323) 890-5500. Those wishing to remain anonymous may call Crime Stoppers at (800) 222-8477.
---