Man last phoned by McStay father says he took polygraph test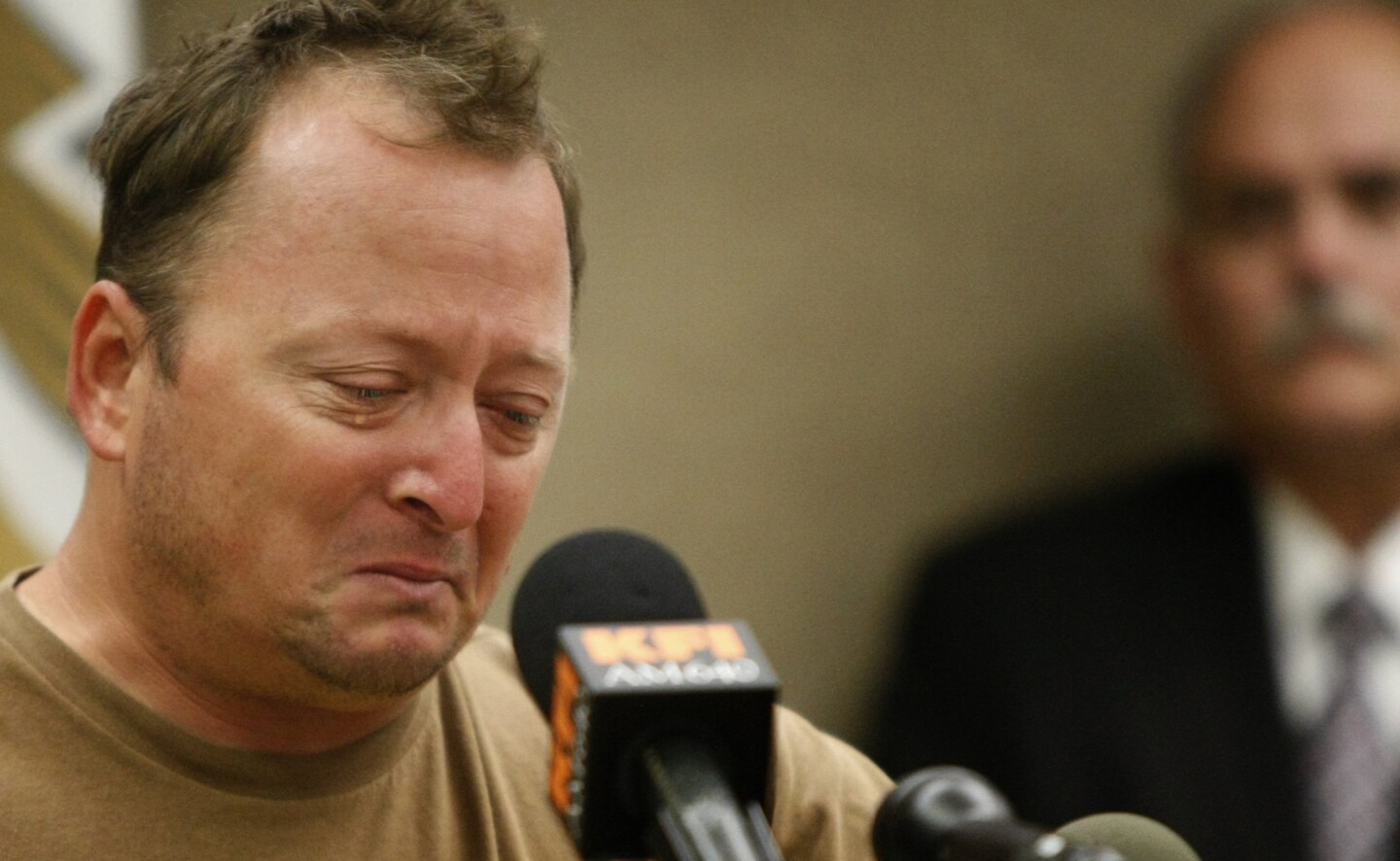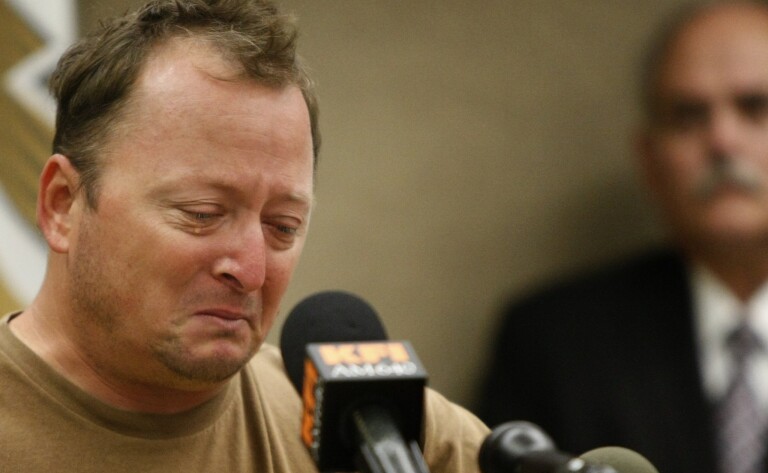 "It's not really the outcome we were looking for," Michael McStay said during a news conference in November 2013 after the remains of his brother, sister-in-law and nephews were identified. "But it gives us courage to know they're together and they're in a better place."
(Don Bartletti / Los Angeles Times)
Erin McStay, left, and Susan Blake at a news conference in November 2013 at the San Bernardino County Sheriff's Department headquarters, where authorities announced the remains of Blake's son, Joseph McStay, and his family had been identified. Erin McStay is Joseph McStay's sister-in-law.
(Don Bartletti / Los Angeles Times)
San Bernardino County Sheriff's Department investigators excavate a grave on the outskirts of Victorville in November 2013. Human remains found in two graves at the site were determined to be those of the McStay family, who went missing in 2010.
(Irfan Khan / Los Angeles Times)
Chase Merritt, the business partner and friend of Joseph McStay, gave an interview to a British tabloid newspaper, saying that he wanted to speak out to help catch the McStay family's killer.
The McStay family vanished without a trace in 2010. Their remains were discovered last week and San Bernardino County Sheriff's officials said the family had been killed.
Merritt told the Daily Mail he spent more than an hour with McStay the day he and his family went missing from their home in suburban San Diego County. Merritt, who said he was also the last person McStay called from his cellphone, said he does not know anything that could help solve the family's disappearance.
For four years, police have had few leads on what happened to the family of four, who left their Fallbrook home one February night and were never heard from again. Their car turned up near the Mexican border.
Last week, the mystery deepened when San Bernardino County sheriff's deputies uncovered the skeletal remains of McStay, his wife, and two small bodies believed to be that of their boys. They had been buried in a pair of shallow graves on the edge of the desert outside Victorville, 100 miles north of the McStay residence.
Authorities are treating the deaths as homicides.
Speaking to the Daily Mail this week, Merritt said he decided to tell his story now -- after years of silence -- because he wants to help find the family's killer.
"Now things have changed," Merritt told the British tabloid. "It is not about finding them, it's about finding the people who did this, and if anything I say can help jog someone's memory or offer some clue, then I'll be happy."
Merritt and McStay ran a fountain-making business. He told the Daily Mail that in 2010, business was better than ever and their company had just landed a lucrative foreign contract.
He said he and McStay had lunch in Rancho Cucamonga the day McStay went missing; they talked on the phone several times later in the day. He said he ignored a call from McStay about 8:30 that evening because he was in the middle of watching a movie.
The McStay family was captured on a neighbor's surveillance video getting into their car and leaving their home at 7:47 p.m., according to investigators.
After four days of not hearing from the family, Merritt says he and McStay's brother drove to their house. The family's dogs were there, there were eggs left out on the counter, but the house was empty.
Merritt said he was questioned by police and says he submitted to a polygraph examination.
On Monday, Joseph McStay's father said in an interview with HLN's Nancy Grace that he has identified several possible suspects in the killings.
McStay's father said the fact that the McStay children were killed along with their parents suggests two possibilities. "It had to be a ruthless, coldblooded killer who just did this for a living ... or it had to be someone who the boys knew and could have identified," he said.
ALSO:
Costco in Simi Valley labels Bibles as fiction; pastor disagrees
Aryan Brotherhood inmate's death is latest at Victorville prison
Plastic surgeon allegedly performed unwanted work on O.C. patient
Twitter: @katelinthicum
---
For reporting and exclusive analysis from bureau chief John Myers, get our California Politics newsletter.
You may occasionally receive promotional content from the Los Angeles Times.