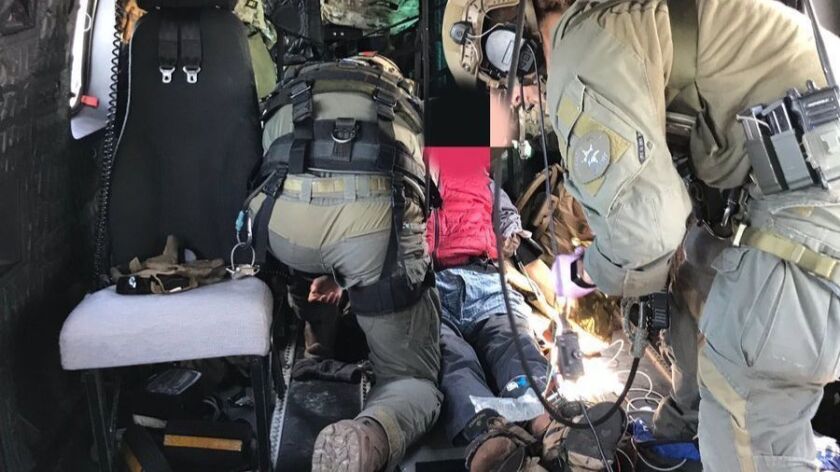 A 73-year-old hiker who had been missing for a week in Angeles National Forest was located Saturday and appeared to have suffered no major injuries, the Los Angeles County Sheriff's Department said.
The sheriff's search and rescue team found Eugene Jo about 11 a.m. down a ravine in the Devil's Canyon area, authorities said.
Jo had been missing since he was separated from his hiking group June 22, officials said.
Dozens of people participated in a massive search of the forest to locate Jo, who was found several miles from the trail of the original hike.
He "appeared to have no traumatic injuries" and was airlifted by sheriff's helicopter to Huntington Memorial Hospital for further evaluation, officials said.
Janet Henderson, a nurse at the hospital and a member of the sheriff's search and rescue team, told KTLA5 that Jo was in great condition and was making jokes with family in his hospital room.
"The rescuers were talking to some campers. Mr. Jo heard their voice, and he said it took everything he had to roll over on his hands and knees and yell for help, and that's when the rescuers heard him," she said.
---