Morrissey says TSA screener groped him at San Francisco airport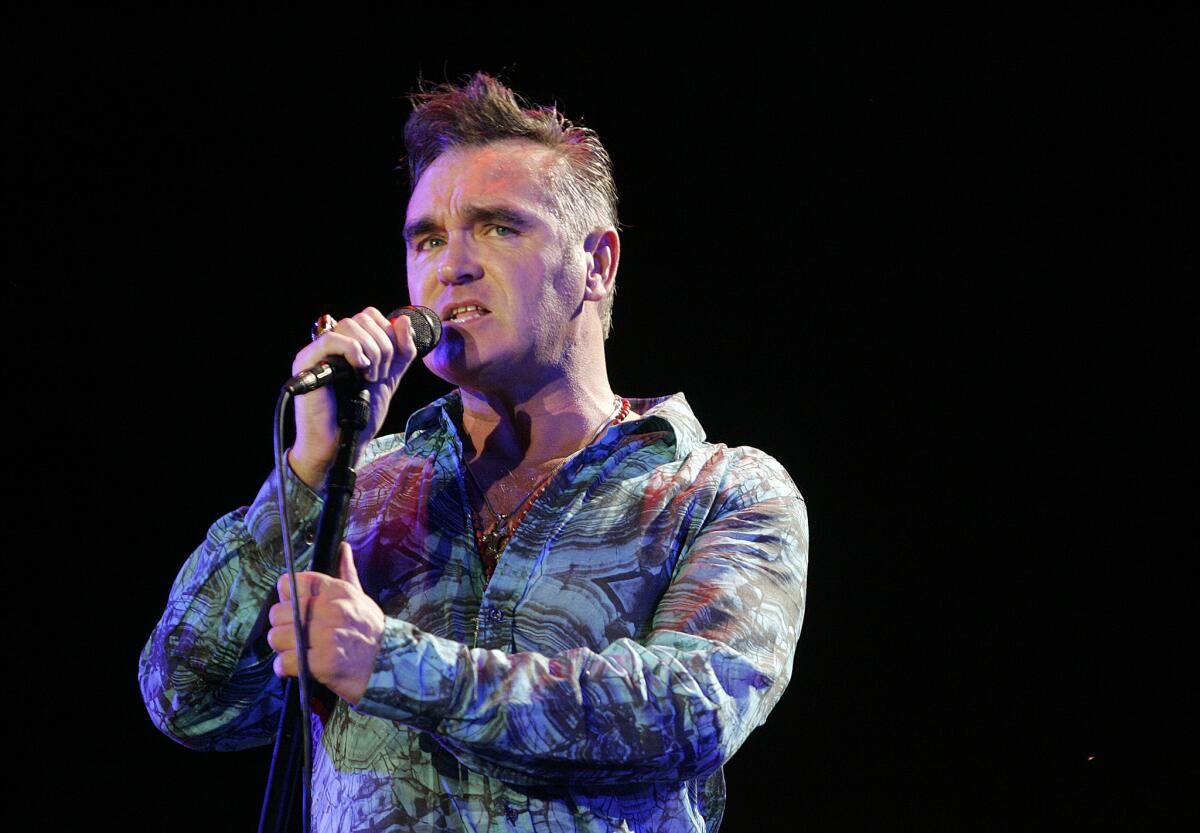 The Transportation Security Administration has denied allegations made by singer Morrissey that he was groped by a security screener at the San Francisco International Airport.
------------
For the record
6:30 a.m., Aug. 4: A previous version of this story incorrectly identified the Transportation Security Administration as the Transportation Safety Administration.
------------
Morrissey said he was leaving the San Francisco airport Monday and heading to London when he was stopped by a TSA security screener and sexually assaulted.
In a letter posted on the fan website "True to You," the 56-year-old singer wrote, "Before I could gather my belongings from the usual array of trays I was approached by an 'airport security officer' who stopped me, crouched before me and groped my penis and testicles. He quickly moved away as an older 'airport security officer' approached."
The singer said the entire incident was caught on airport security cameras.
TSA spokesman Mike England defended the security screener, saying he followed the appropriate procedures.
"TSA takes all allegations of misconduct seriously and strives to treat every passenger with dignity and respect," he said in a statement provided to the Los Angeles Times. "Upon review of closed-circuit TV footage, TSA determined that the supervised officer followed standard operating procedures in the screening of this individual."
Interested in the stories shaping California? Sign up for the free Essential California newsletter >>
Morrissey said he was with two British Airways Special Services workers, who advised him to lodge a complaint against the officer.
British Airways did not immediately respond to a request for comment.
"In the interests of imperishable bureaucracy my submitted complaint against this 'officer' will obviously be either unread or ignored because, as we all know, on matters of officialism it is not possible to be pleasantly surprised by anything at all," Morrissey wrote.
The Times has reached out to airport officials for comment.
For breaking news in California, follow @VeronicaRochaLA.
ALSO
Californians cut water usage by 27% in June, but officials remain wary
Two-thirds of uninsured Californians gain coverage after Obamacare rollout
Flash-flood warning issued for L.A. County area as powerful thunderstorm approaches
Sign up for Essential California for news, features and recommendations from the L.A. Times and beyond in your inbox six days a week.
You may occasionally receive promotional content from the Los Angeles Times.