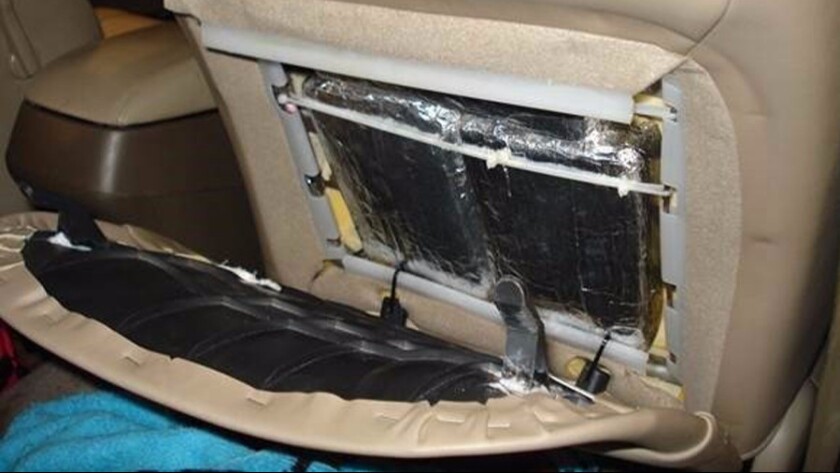 A mother traveling with two children and almost $500,000 worth of cocaine was arrested after Border Patrol agents stopped her on Interstate 5 in San Clemente, authorities said.
The 25-year-old woman was driving north in a 2001 Honda Accord when she was pulled over about 10 a.m. Monday near the Cristianitos Road exit, according to the Border Patrol.
A 2-year-old girl and an 11-year-old boy were in the car with her, agents said.
"It is very sad to see innocent children entangled in this shameful attempt to smuggle illicit narcotics," Thomas Blanks of the San Clemente Border Patrol station said in a release.
The cocaine was discovered during a search after a drug-sniffing dog signaled to handlers that narcotics were inside the vehicle.
Agents found three bundles stashed under the front passenger seat where the boy was sitting, eight packages under the back seat where the girl was sitting and three more inside the driver's seat.
The estimated street value of the 14 packets, which weighed almost 40 pounds, was said to be $459,000.
The woman was taken into custody and turned over to a Drug Enforcement Administration task force and the car was seized by agents.
The children were taken to child protective services.
ALSO
Lonely? Porn 2.0 wants to help ... for a price of course
Raves leave L.A. for the suburbs, but deaths and drug problems continue
Bodies from Angeles forest crash ID'd as those of 3 missing Fontana teens
---