Video of woman being pulled away from her daughters in immigration arrest sparks anger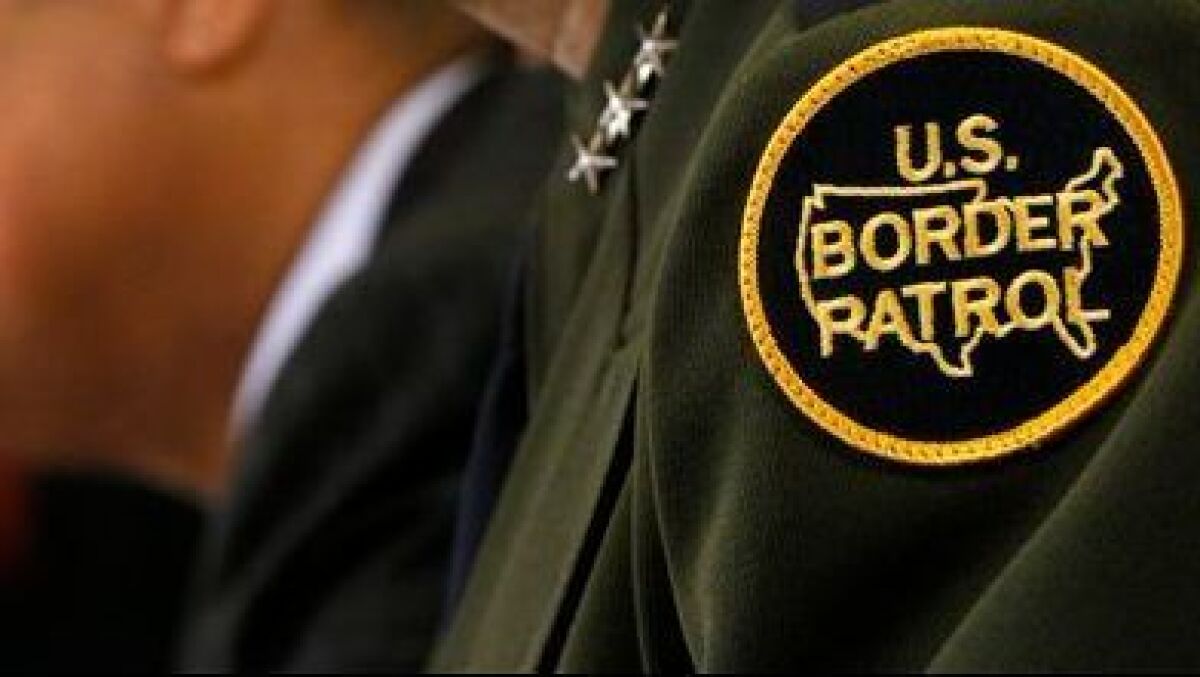 Perla Morales-Luna clung to a young woman's arm as Border Patrol agents tugged her away.
The agents, one dressed in uniform, pulled her until she released her grip and shoved her into a U.S. Customs and Border Protection van waiting at the curb, her three daughters watching.
"Get in the car!" someone yelled.
Voices cried and screamed in the background. Moments later, the van drove off.
The dramatic scene unfolded in National City on Saturday during what federal authorities called a targeted operation to arrest a woman who allegedly has ties to a transnational smuggling organization and is suspected of being in the country illegally. But video of the encounter that spread across social media on Thursday alarmed immigrant rights activists, who questioned the aggressive detention tactics by federal authorities, who forcibly took her into custody in front of her family.
"It's really a grotesque way of detaining and enforcing immigration law," said Benjamin Prado, coordinator for the American Friends Service Committee's San Diego U.S.-Mexico Border Program, a human rights group working with the Morales family. "It is very quickly accelerating to a very tyrannical form of detention and arrest, snatching people up off the street."
Border Patrol spokesman Theron Francisco said Morales was identified as an organizer for the smuggling operation, but he did not know details about her involvement. She is being held on suspicion of being in the country illegally.
Morales is waiting to be transferred to the custody of Immigration and Customs Enforcement for removal proceedings, Francisco said.
It's unclear if Morales will face criminal charges. That could suggest federal authorities are still investigating her alleged ties to the smuggling ring, or it could be a way for the agency to justify the tactics used in her arrest, said Niels Frenzen, director of the USC Gould School of Law Immigration Clinic.
Prado said Morales was walking near her home with her three daughters when the arrest occurred. Now, her three daughters are being cared for by an uncle.
A teacher of one of Morales' daughters who posted the clips on Facebook did not return requests for comment.
"Our biggest concern is the manner in which this raid took place, the violent manner in which they detained her and pushed her in," Prado said. "The terror and trauma that is being imposed on the children, her daughters."
Footage of the arrest emerged amid heightened tensions between the Trump administration and California over immigration policies after the Justice Department this week filed a legal challenge to the state's so-called sanctuary laws.
While National City has stopped short of declaring itself a sanctuary for immigrants, the city just south of San Diego labeled itself a "compassionate community" that supported the passage of Senate Bill 54, which restricts local law enforcement's cooperation with federal immigration authorities.
One of the three state laws challenged by the Justice Department, SB 54 prohibits state and local police agencies from notifying federal officials in many cases when immigrants potentially subject to deportation are about to be released from custody.
Administration officials argued that the state measures not only hinder their ability to carry out federal law, but also put immigration agents and communities at risk.
Saturday's arrest, Prado said, "seems in line with that trend of targeting cities that are considered welcoming or sanctuary cities."
alene.tchekmedyian@latimes.com
Twitter: @AleneTchek
---
The stories shaping California
Get up to speed with our Essential California newsletter, sent six days a week.
You may occasionally receive promotional content from the Los Angeles Times.