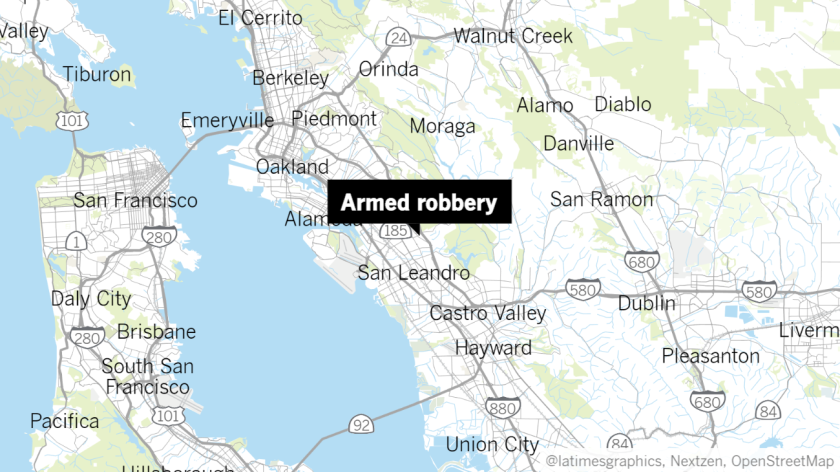 Two men with rifles and a handgun robbed an armored car outside a bank in Oakland on Thursday morning, police said.
Oakland Police Department officials said the men approached the guards of an armored vehicle, then fled in a separate vehicle with the stolen cash at 10:51 a.m. The bank was not affected, police said.
The robbery, as reported by the East Bay Times, took place outside a Wells Fargo Bank branch in the Foothill Square Shopping Center on MacArthur Boulevard.
No one was injured during the robbery and no arrests have been made, police said. The amount of cash stolen was not disclosed.
Los Angeles police search for man who interrupted religious service with Nazi salutes »
---