Storm headed to Oroville Dam area carries 10 inches of rain, revised forecast warns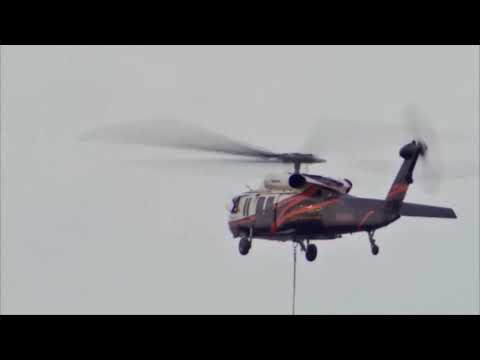 Even after Lake Oroville's water level is reduced by a targeted 50 feet, water managers intend to further drain the reservoir so that it can absorb major rain storms and spring snowmelt, according to state planning documents.
Spillway repairs at the troubled Oroville Dam will get their first major test this weekend, as meteorologists have revised their forecast and are now predicting a much wetter and warmer storm outlook.
Light to moderate rain began falling across Northern California early Thursday and will likely continue for several days, according to the National Weather Service.
However, the situation will change substantially Sunday when a larger storm arrives at Oroville and the Feather River basin.
"It looks like it's going to be a pretty good rainmaker," said NWS meteorologist Mike Smith. "You're looking at 10 inches from Sunday night to Monday night."
Overall, forecasters have predicted a series of four storms, with the first arriving Thursday, the second arriving Saturday, the third on Sunday night and the fourth on Wednesday of next week.
The largest of that train of storms will be the one arriving Sunday night. Much of the water falling across the local mountains and foothills is expected to flow directly into the reservoir. This comes at a time when Lake Oroville is at 88% of capacity and the ground and surrounding foothills are saturated from one of the wettest winters on record.
The Department of Water Resources hopes to drain up to a third of the lake to make room for rain and snowmelt and has been sending water down its damaged main spillway and into the Feather River at a rate of 100,000 cubic feet per second.
"Forecast confidence is increasing that this early next week storm could be the warmest, wettest and pack the strongest winds on this series of storms," states a briefing memo from the National Weather Service.
Warm is not good because it means the rain could also melt snow stockpiled in the basin.
Incident plans from the DWR, Cal Fire and Butte County Sheriff's Department call for water releases to begin to taper on Saturday, settling Sunday to around 60,000 cubic feet per second.
A spike in incoming water is expected with the third storm. The inflow forecast has been adjusted up to more than 80,000 cubic feet per second, meaning lake levels are expected to rise for a day, and resume falling by Wednesday.
An updated action plan shows that DWR officials hope to lower the water level to 820 feet — 30 feet lower than what department director Bill Croyle said was his goal. At that level, the lake will have capacity to absorb 1.1 million acre feet of water. By 9 a.m. Thursday, the water level was at roughly 868 feet.
For breaking California news, follow @JosephSerna on Twitter.
Sign up for Essential California for news, features and recommendations from the L.A. Times and beyond in your inbox six days a week.
You may occasionally receive promotional content from the Los Angeles Times.