Westside parking lot operator charged with bilking VA out of $11 million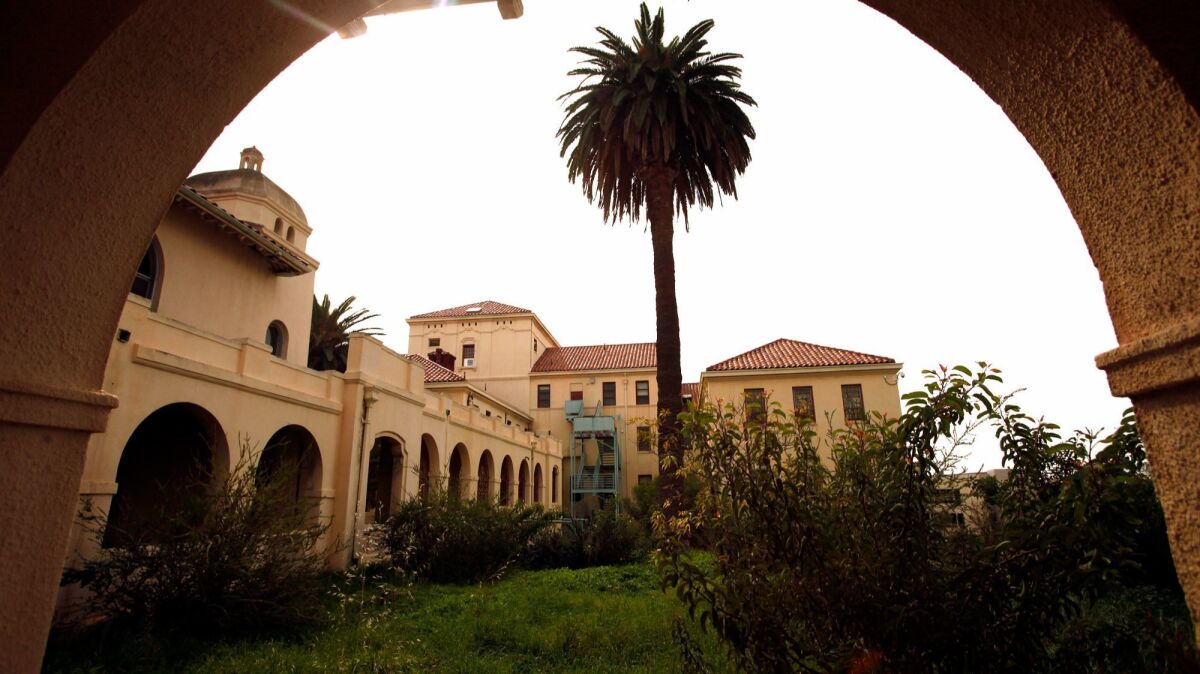 A Santa Monica parking lot mogul was arrested Wednesday and charged with bilking the U.S. Department of Veteran Affairs out of $11 million in a bribery scheme centered on leases at its Los Angeles campuses.
Richard Scott, 58, owner of Westside Services, is accused in a federal complaint of keeping two sets of books to hide under-reporting of revenue and over-reporting of expenses at several lots he operated, primarily at the VA's 387-acre West Los Angeles campus. The alleged scam allowed him to skim $11 million from the VA, authorities said Wednesday.
Scott paid a VA contract administrator, Ralph Tillman, $130,530 to overlook the fraud, FBI special agent Michael Torbic alleged in an affidavit. Tillman has not been charged; the investigation is ongoing.
Federal agents on Wednesday seized luxury property Scott allegedly purchased with the fruits of the scheme, including a Cigarette racing boat he kept in Miami and luxury vehicles that included three Ferraris, a 1969 Corvette L88, two high-end Mercedes-Benzes and a Shelby Super Snake Mustang.
Scott was taken into custody Wednesday at his Santa Monica home and later appeared in U.S. District Court in downtown Los Angeles, where he was ordered held overnight until a detention hearing Thursday to consider setting bail. He did not enter a plea.
"He was taking money from veterans," said Jesse Creed, executive director of Vets Advocacy, a nonprofit group working with the VA to rebuild the 387-acre West Los Angeles campus to house veterans. "The VA didn't have its house in order."
The VA said it cooperated fully in the investigation. New leadership installed since the alleged plot was uncovered "has worked hard to ensure checks and balances for all land-use arrangements have been put into place," said Ann R. Brown, director of VA Greater Los Angeles Healthcare System.
The charges follow the long and contentious history of leases at the West Los Angeles VA land, which was originally deeded as a home for old soldiers.
Over the decades, campus buildings deteriorated and emptied, and the VA let more than a dozen leases to commercial interests and schools, including UCLA and the exclusive Brentwood School.
In 2011, the ACLU Foundation of Southern California in Los Angeles and others filed suit against the VA, alleging misuse of the property and failure to provide housing and treatment for homeless veterans.
Two years later, a federal judge ruled that the VA had abused its discretion by leasing land for purposes "totally divorced from the provision of healthcare." The VA agreed to settle the case by ending non-veteran-focused leases and developing the property as a model veteran community, with at least 1,200 housing units.
Under Scott's lease, the lots were used to store construction equipment, rental cars, buses and car dealership and film production vehicles. Scott also ran event parking for UCLA's baseball stadium, the L.A. Marathon, a golf tournament and the Brentwood and Wadsworth theaters.
In 2014, an FBI agent working on the underreporting case confronted Tillman, who abruptly retired and eventually agreed to record conversations with Scott, Torbic's affidavit said. Tillman eventually admitted he continued to take what he called "hush money" after his retirement, the affidavit added.
In one of their conversations, Scott allegedly said to Tillman, "I told you and I told you, make sure you're not depositing this."
Scott, who paid himself $3.1 million a year and ran up exorbitant travel and entertainment expenses, amassed three Santa Monica condominiums valued at $2.3 million each, a house in Malibu and brokerage accounts, Torbic alleged.
Creed said what he described as a thorough investigation was a good sign the VA was holding itself accountable. Despite the charges, Westside Services, under an agreement with the VA, will continue to operate the West Los Angeles lots until January, Creed said.
A VA representative did not respond when asked why the Westside Services lease was still in effect.
Twitter: @geholland
ALSO
Steve Lopez: It takes a special arrogance to steal a parking place from a disabled person. And this cop is out to bust you
After the fires destroyed their homes, Santa Rosa renters fear they can't afford to stay in wine country
Adelanto city councilman arrested on bribery, arson charges in FBI corruption probe
Air board broke law in adopting last-minute, industry-friendly smog measure, judge rules
---
The stories shaping California
Get up to speed with our Essential California newsletter, sent six days a week.
You may occasionally receive promotional content from the Los Angeles Times.