Paul Walker crash: Vin Diesel, 'Fast and Furious' cast speak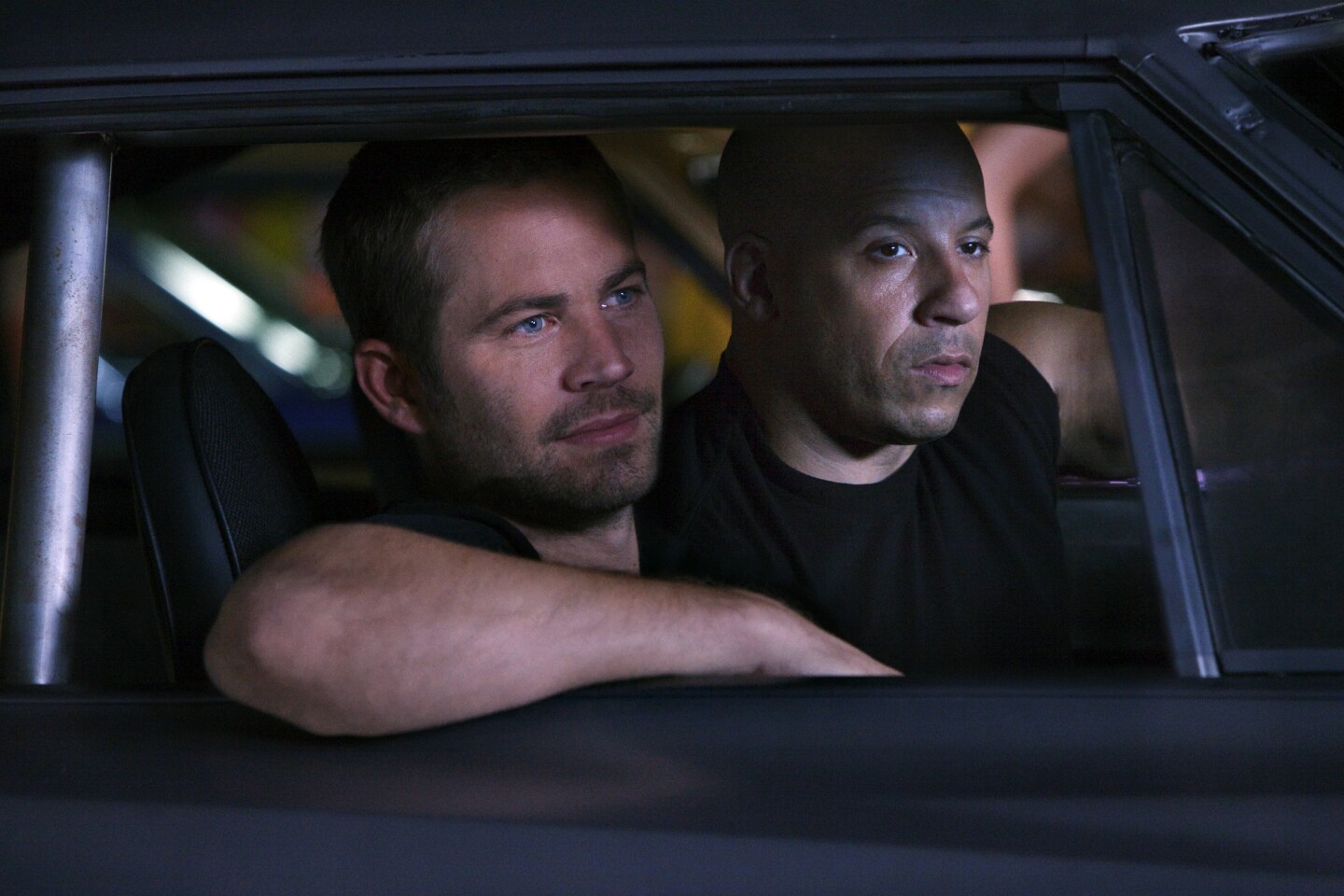 Paul Walker, who died at 40 in car crash in Valencia, had been filming Fast Five with costar Vin Diesel at the time of his death.
(Jaimie Trueblood / Universal Pictures)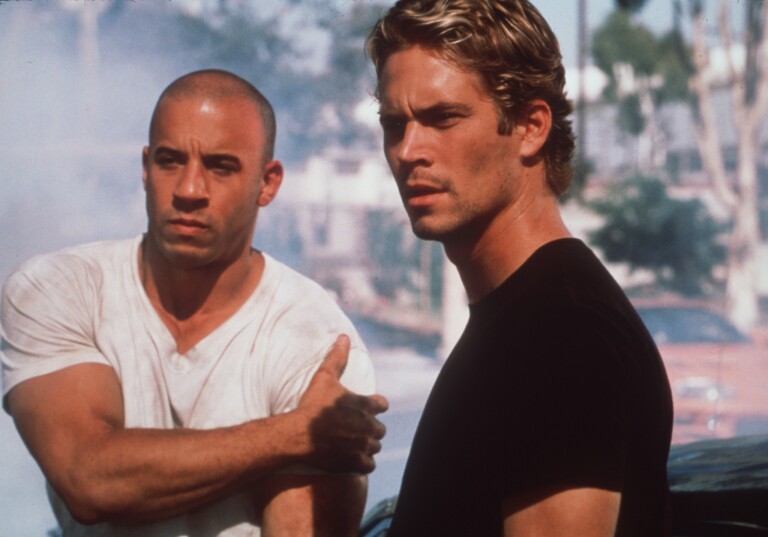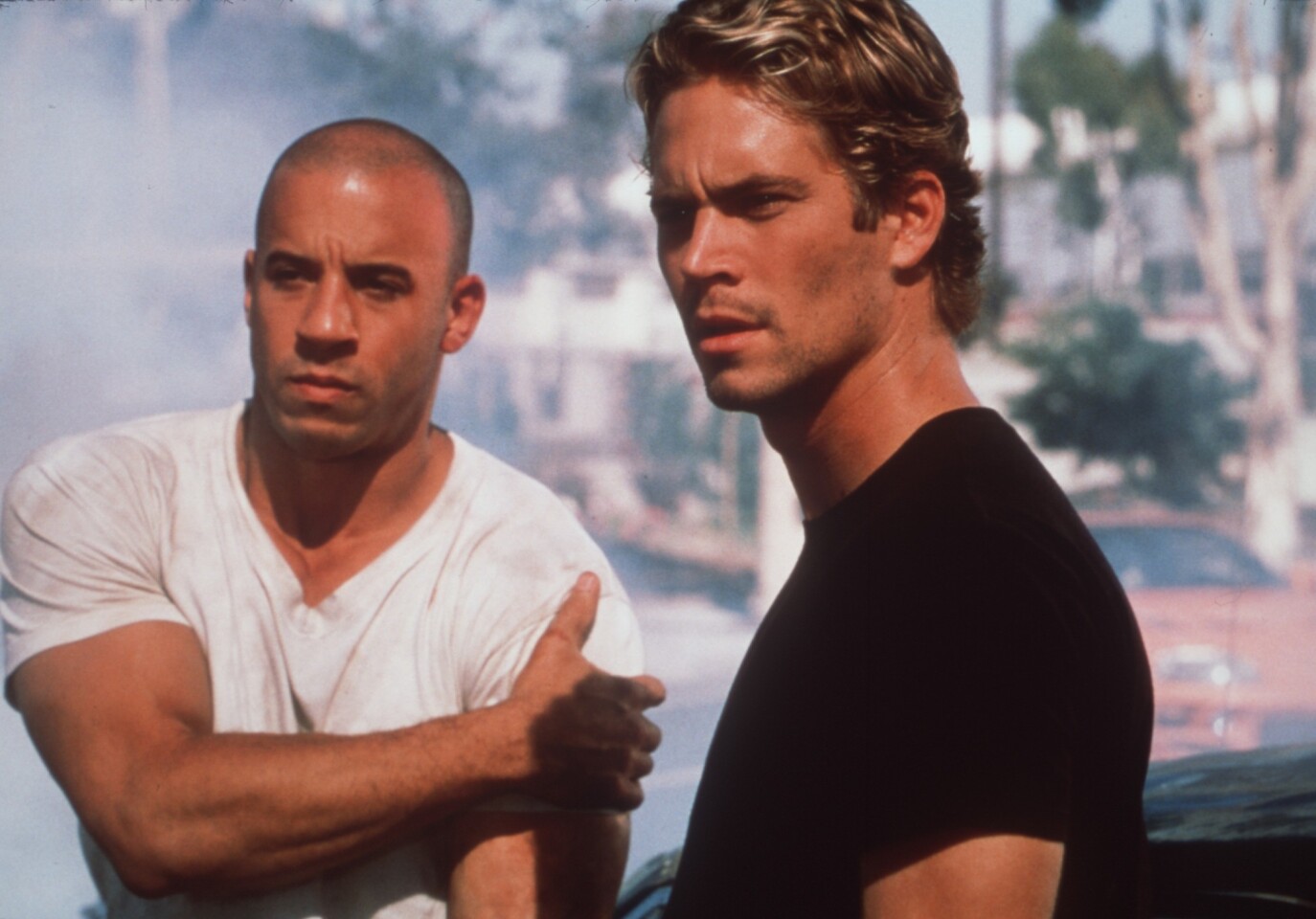 Vin Diesel and Paul Walker drive the city streets as if they own them in the movie "The Fast and the Furious."
(Bob Marshak / Universal Studios)
Mia (Jordana Brewster) finds herself attracted to Brian (Paul Walker) unaware that he's an undercover cop in the movie "The Fast and the Furious."
(Bob Marshak / Universal Studios)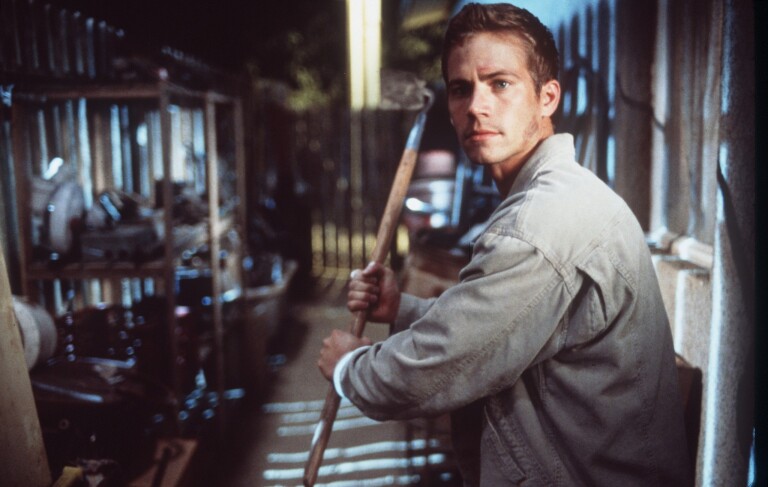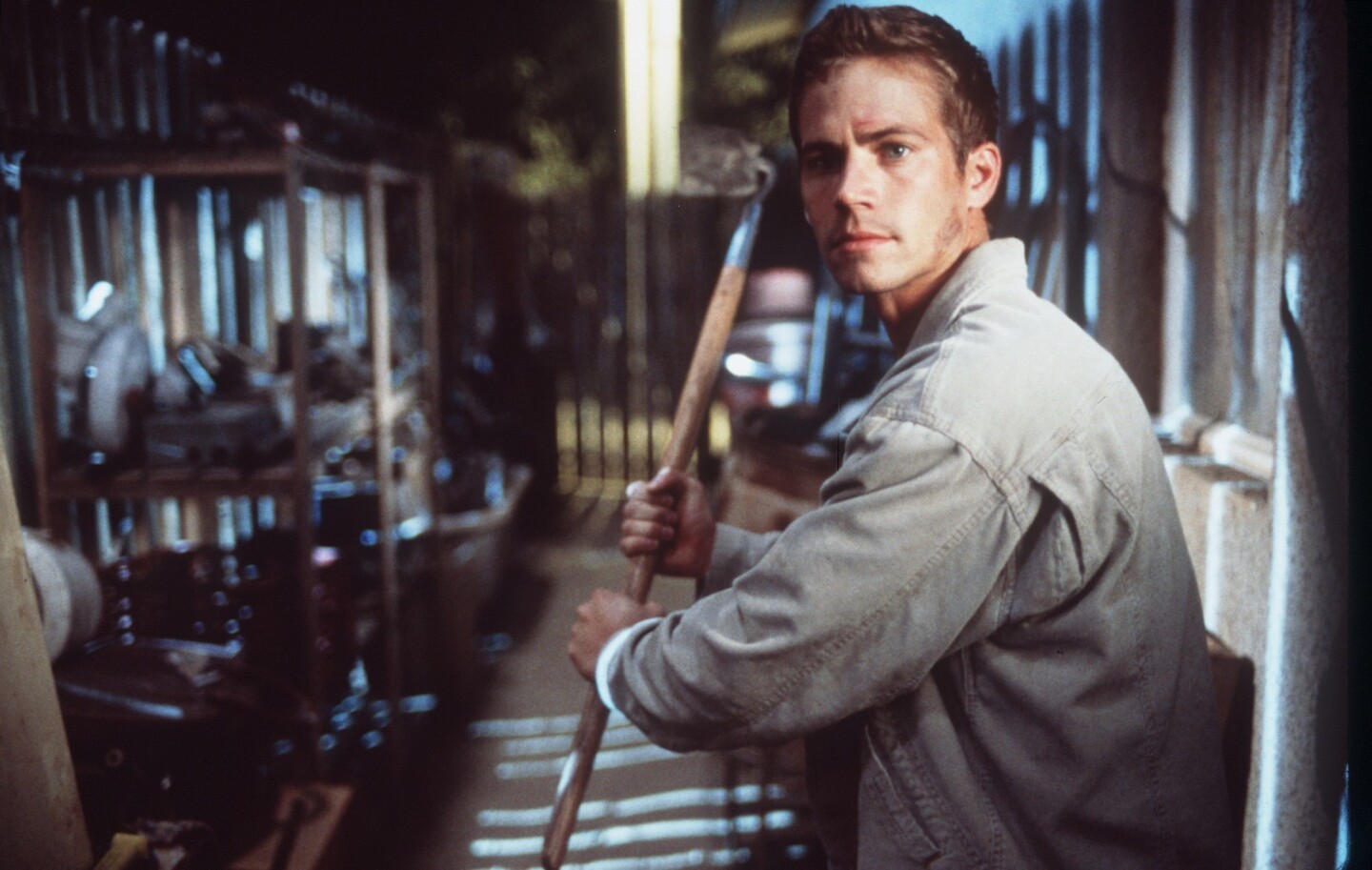 Paul Walker as Lewis in the movie "Joy Ride."
(Richard Foreman / 20th Century Fox)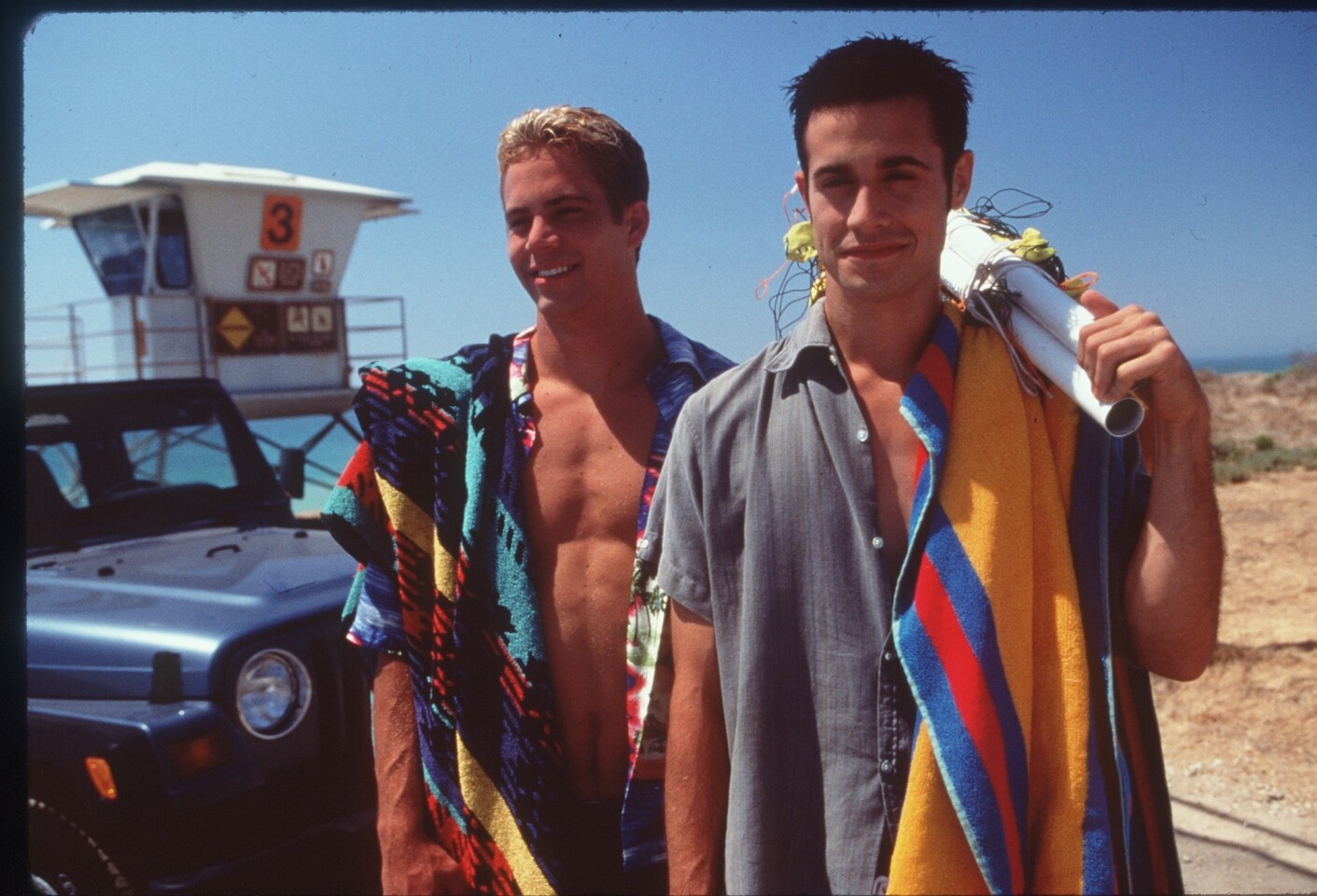 Paul Walker and Freddie Prinze Jr. in Robert Iscove's "She's All That" a 1998 Miramax release.
(Claudette Barius / Miramax Films)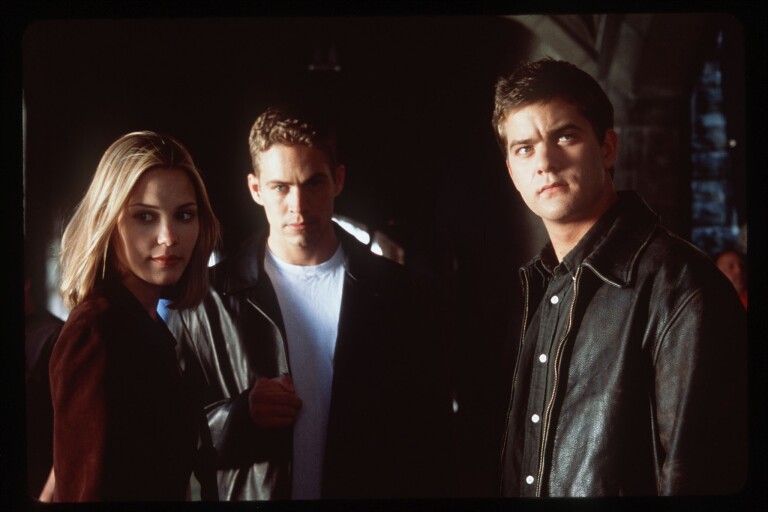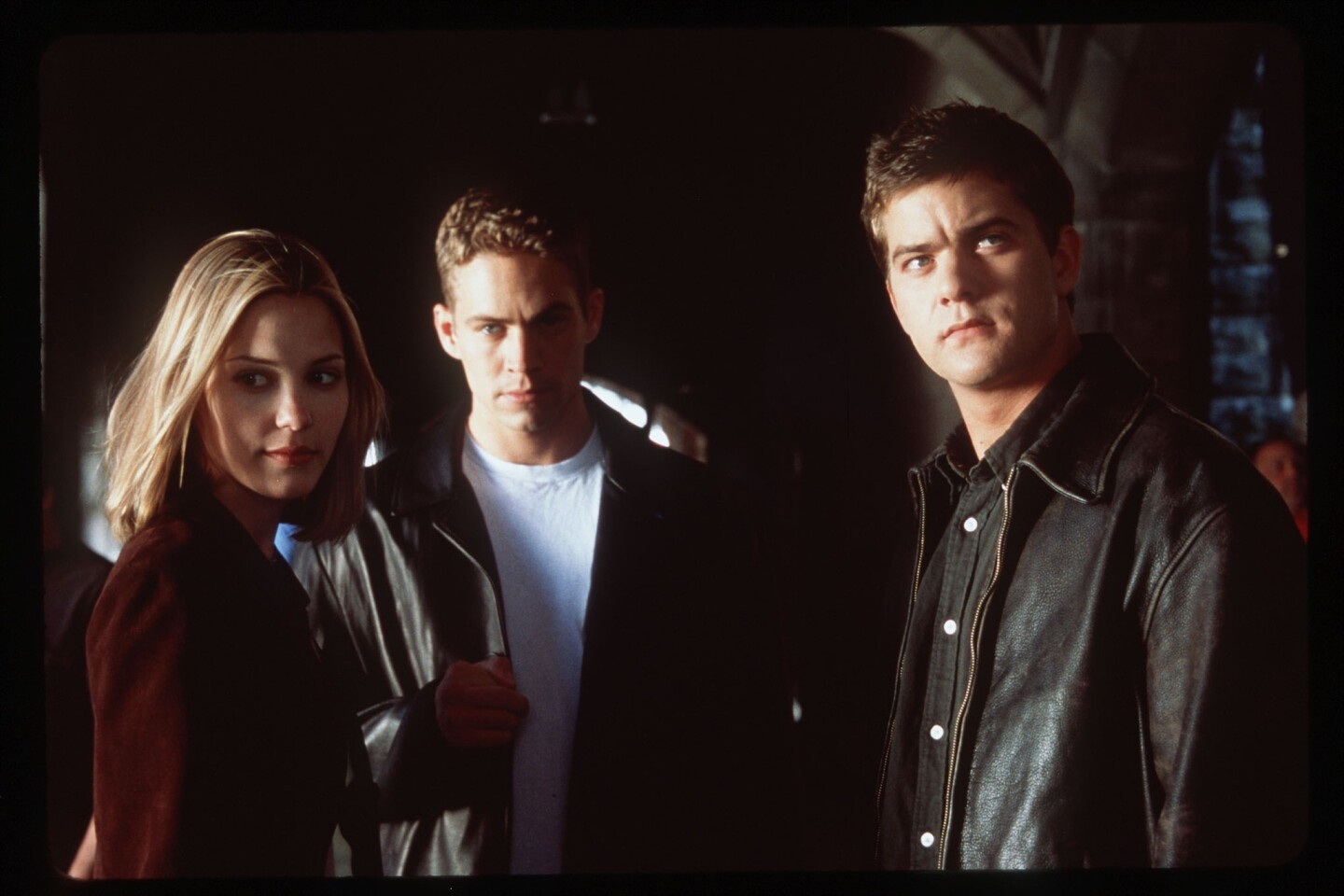 Leslie Bibb, Paul Walker and Joshua Jackson star in "The Skulls," released in 2000.
(George Kraychyk / Universal Pictures)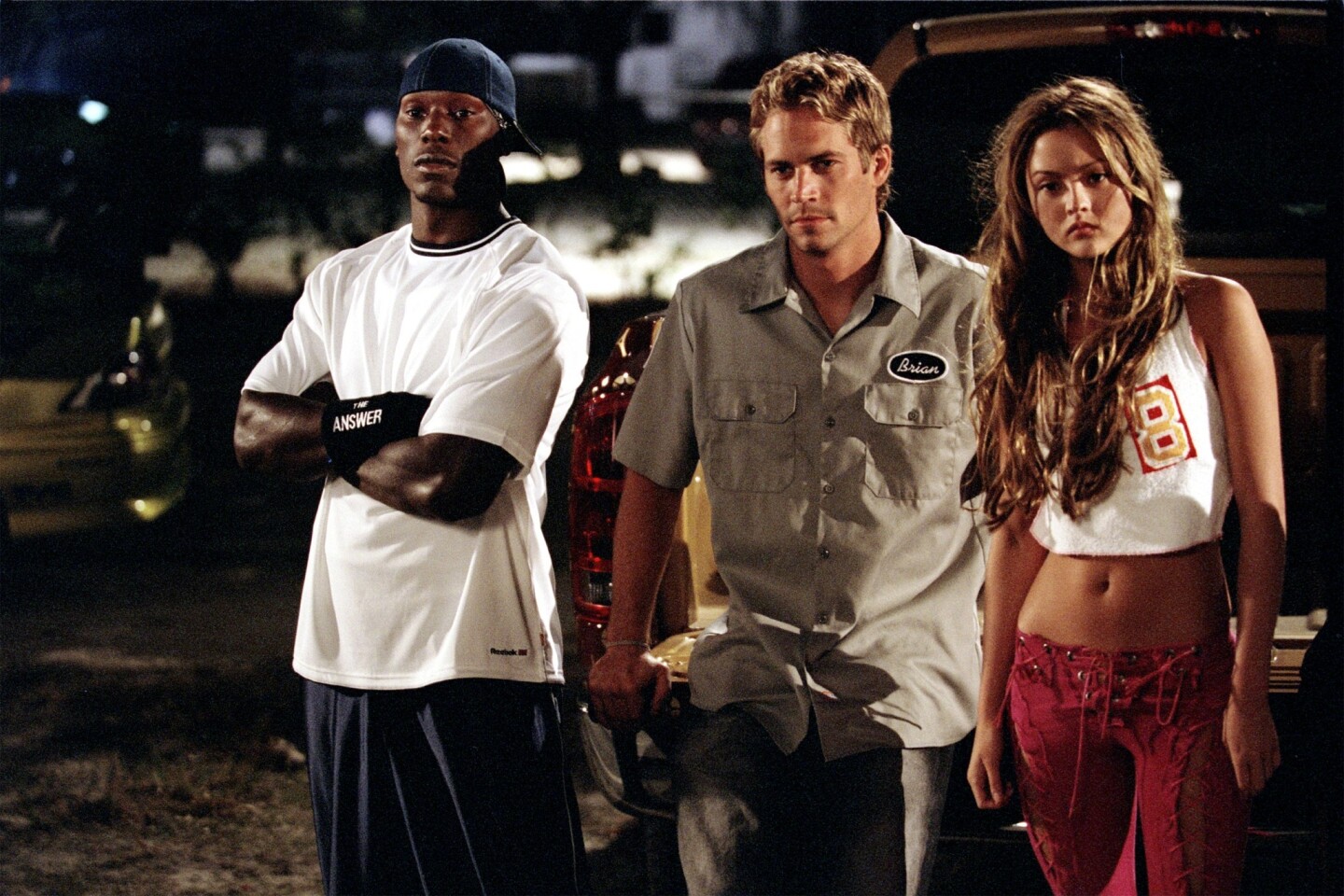 Tyrese, Paul Walker and Devon Aoki of the movie "2 Fast 2 Furious."
(Eli Reed / Universal Studios)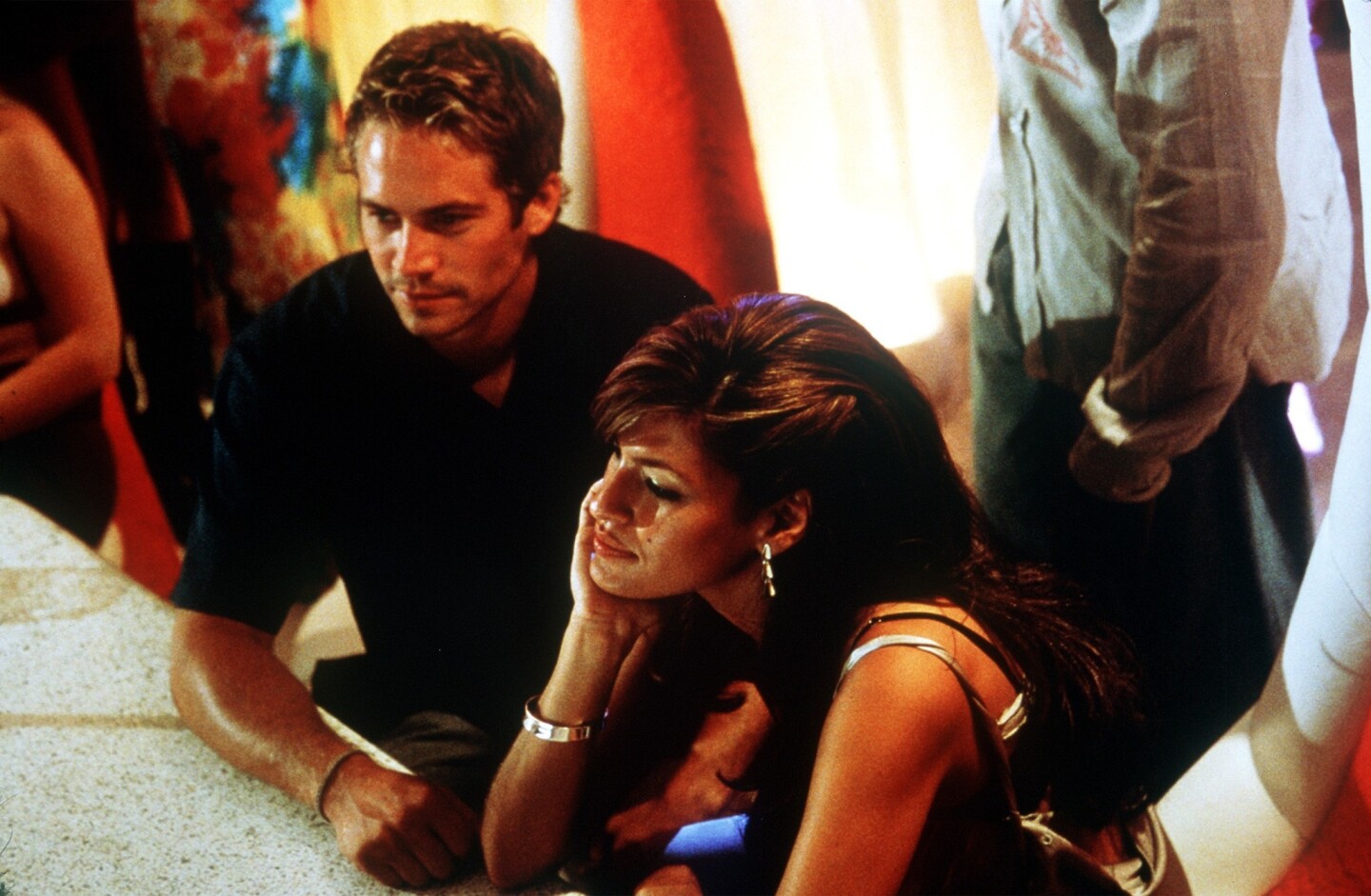 Paul Walker as Brian O'Conner and Eva Mendes as Monica Puentes on the set of the movie "2 Fast 2 Furious."
(Eli Reed / Universal Studios)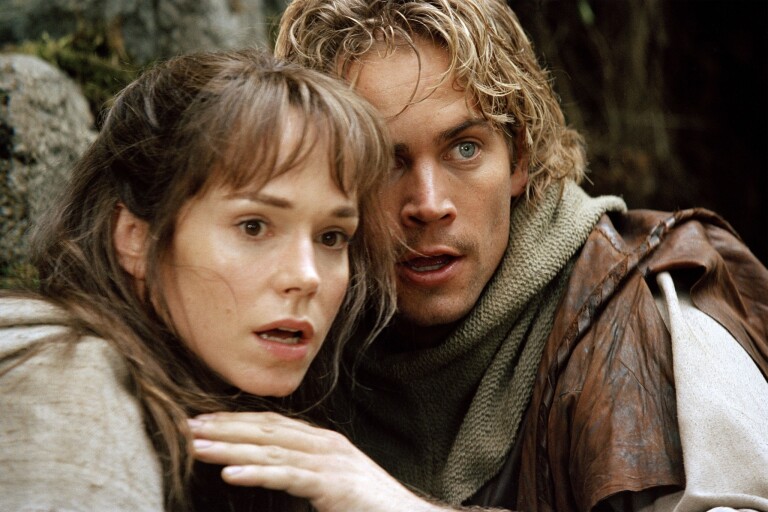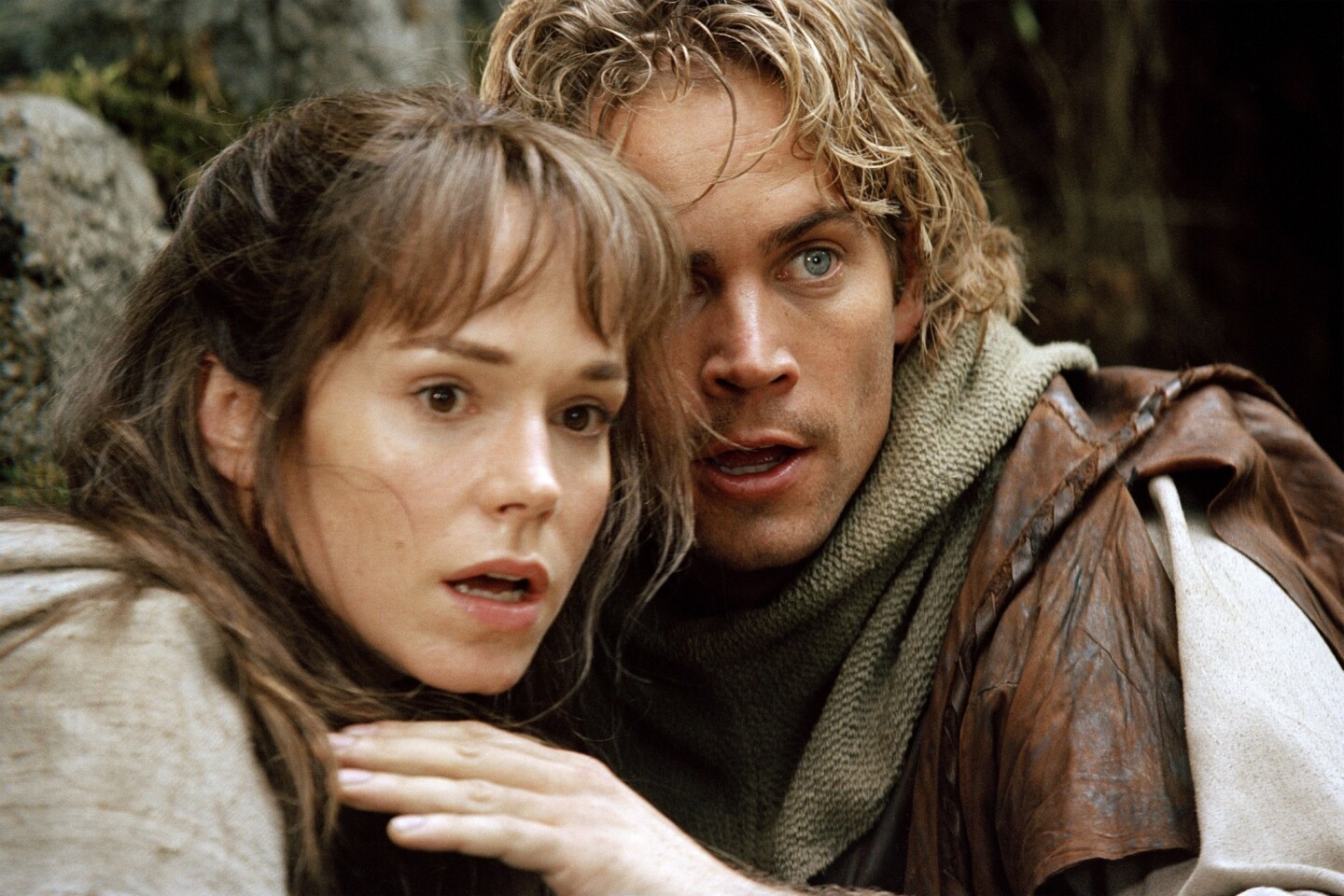 Frances O'Connor as Kate Ericson and Paul Walker as Chris Johnston in the movie "Timeline."
(Philippe Bosse / Paramount Pictures)
Penelope Cruz and Paul Walker in the movie "Noel."
(Takashi Seida / Red Rose Production)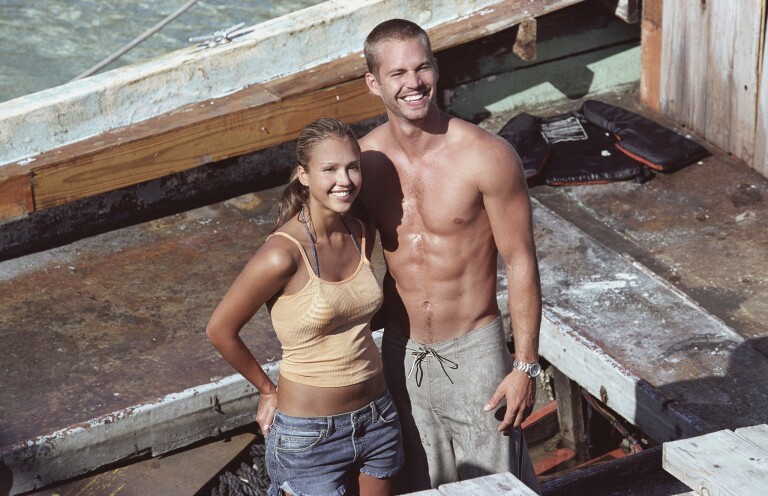 Jessica Alba and Paul Walker star as Sam and Jared in the movie "Into the Blue."
(John P. Johnson / MGM Pictures)
Paul Walker as mob member Joey Gazelle in the 2006 crime drama "Running Scared."
(Larry D. Horricks / New Line Productions)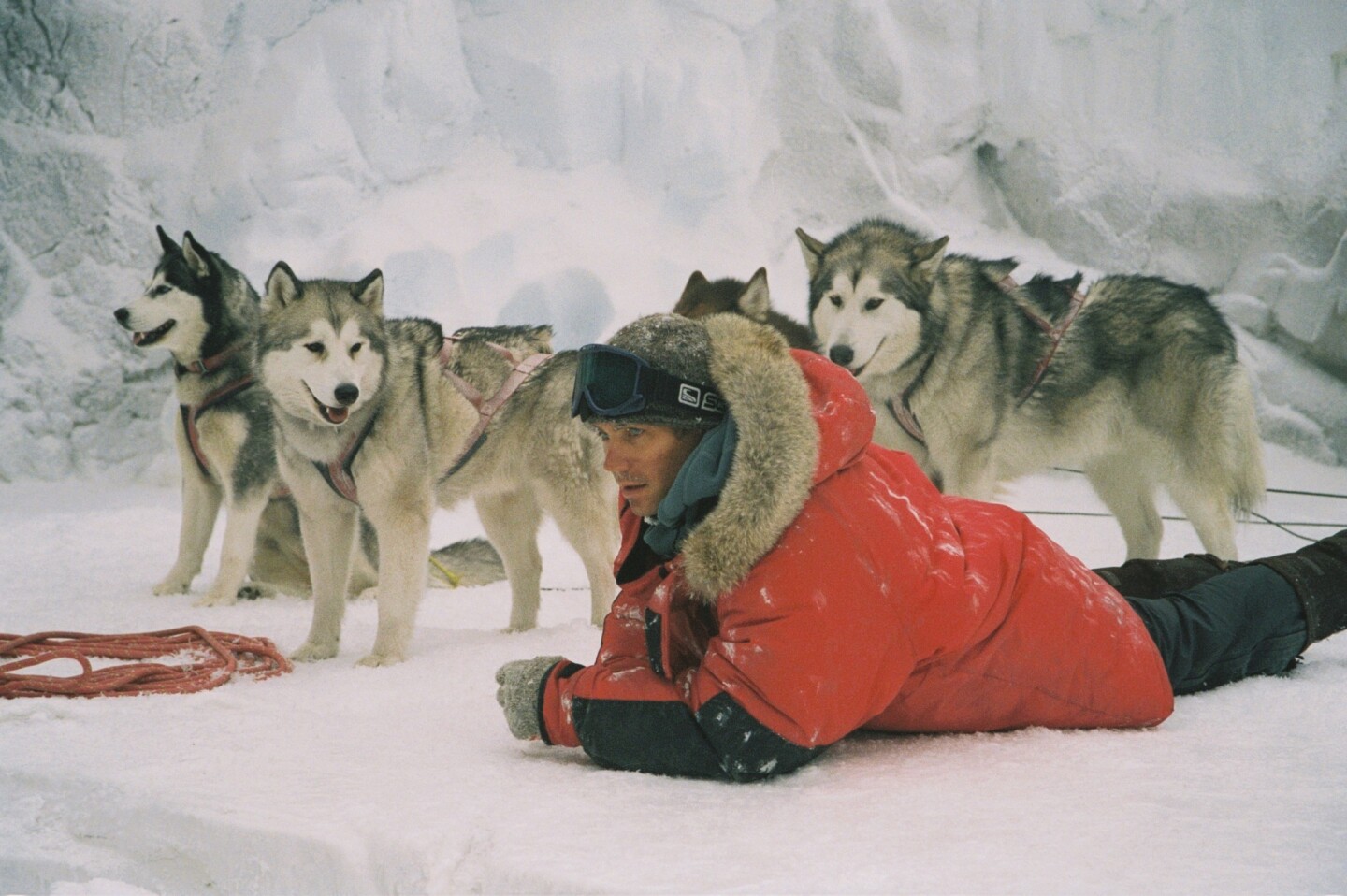 Paul Walker, (pictured), Jason Biggs and Bruce Greenwood play three members of an Antarctic scientific research team forced to leave behind, then later attempt to rescue, their loyal sled dogs after an accident in the movie "Eight Below."
(Chris Large / Winking Productions GmbH amp Co)
Walter Gust (Stark Sands, left) and Hank Hansen (Paul Walker, right) prepare for the battle of Iwo Jima in DreamWorks Pictures and Warner Bros. Pictures movie "Flags of Our Fathers".
(Merie W. Wallace / Warner Bros.)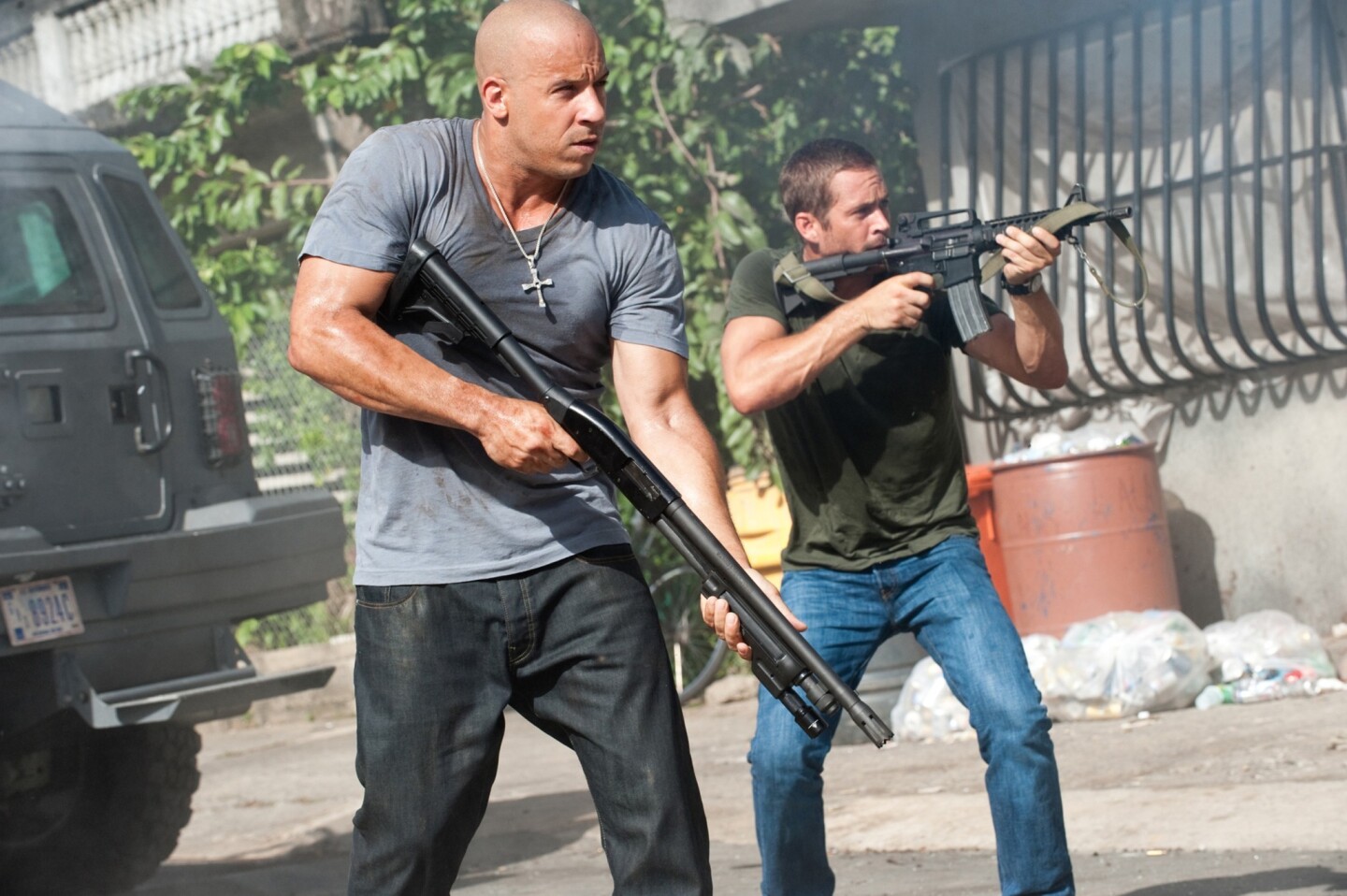 Vin Diesel and Paul Walker in a reunion of returning stars from every chapter of the explosive franchise built on speed in the movie "Fast Five."
(Jaimie Trueblood / Universal Pictures)
Paul Walker in "Fast & Furious 6," which hit theaters in May.
(Giles Keyte / Universal Studios)
Paul Walker, Dwayne Johnson and Vin Diesel reunite for "Fast & Furious 6."
(Giles Keyte / Universal Studios)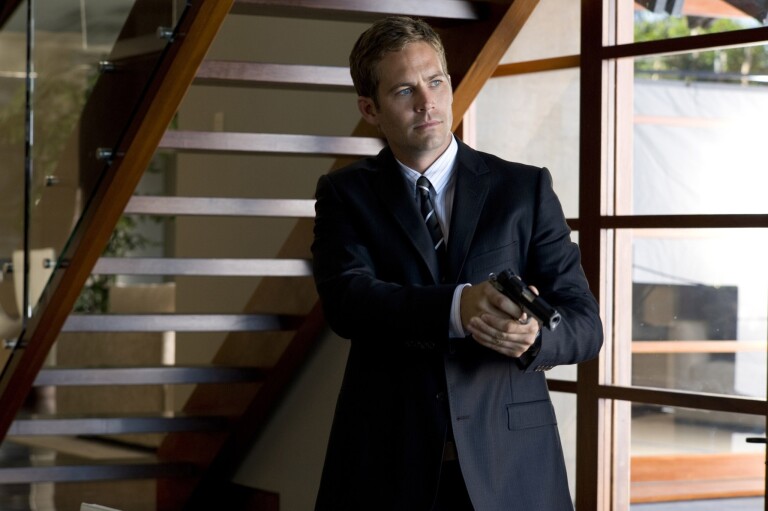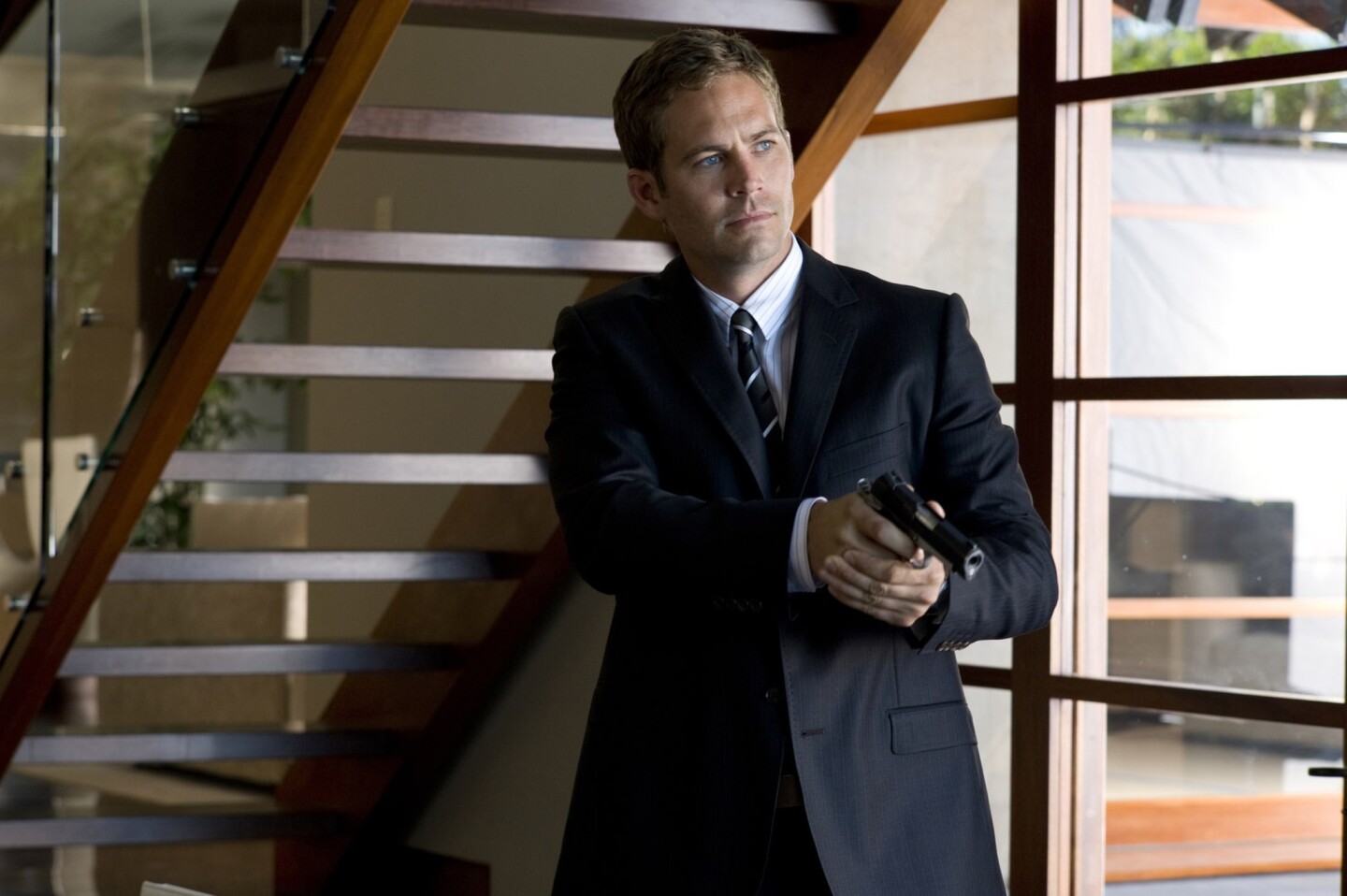 Paul Walker stars in Screen Gems' action thriller "Takers."
(Suzanne Tenner / Screen Gems)
Paul Walker starred in and executive produced the thriller "Vehicle 19."
(ILZE KITSHOFF / Ketchup Entertainment)
Actor Paul Walker's "Fast and Furious" costars and others involved in the movie franchise spoke Monday about the fiery crash that killed him and a friend over the weekend.
Among the cast mates who made pilgramages to Walker's burgeoning makeshift memorial in Santa Clarita was Vin Diesel, who addressed the crowd using the public address system of a sheriff's department patrol car.
"If my brother were here today. And if he saw all the love you were bringing here. If he could see for himself that [you have] shown my brother love," Diesel told the crowd.
PHOTOS: Celebrities react to the death of Paul Walker
Authorities were still investigating what caused the crash, which occurred about 3:30 p.m. Saturday on Hercules Street, a normally quiet road with a 45-mph speed limit. Walker's friend, Roger Rodas, was driving the 2005 red Porsche Carrera GT when it slammed into a tree and concrete pole, bursting into flames and killing both men.
Eyewitnesses have reported seeing only that red Porsche on the street at the time of the accident, according to the Los Angeles County Sheriff's Department.
The two had just left a charity event.
"It was 'Fast and the Furious,' that's what it is," witness and friend Jim Torp told fans and media at the crash site on Sunday. Both men were race car enthusiasts, Torp said, "both loved speed, both knew how to handle cars, and this had to happen."
PHOTOS: Paul Walker, 1973-2013
Fellow "Fast and Furious" costar Tyrese Gibson broke down at the memorial on Sunday after leaving a single flower. F. Valentino Morales, a producer who had been working with Walker on "Fast and Furious 7," also remembered the actor Sunday at the crash site.
"We were very close," Morales told KTLA, adding that Walker was "the nicest guy in the world."
"Everybody loved him," Morales said. "He'll be missed."
As news of the actor's death spread, hundreds of fans started streaming by the memorial on Sunday and Monday, leaving behind flowers, remembrances and photos. One fan left a green bottle of Castrol motor oil.
Alberto Ramirez, 19, of Downey was in Santa Clarita for a job interview and felt it was "the right thing to do" to come to the site.
"I was a fan since I was little watching his movies. I had to just stop by to take it all in. When I first heard it, I thought it was a hoax," he said.
ALSO:
Boy, 9, critically injured in Mid-City drive-by shooting
Fourth meningitis case confirmed at UC Santa Barbara
---
For reporting and exclusive analysis from bureau chief John Myers, get our California Politics newsletter.
You may occasionally receive promotional content from the Los Angeles Times.