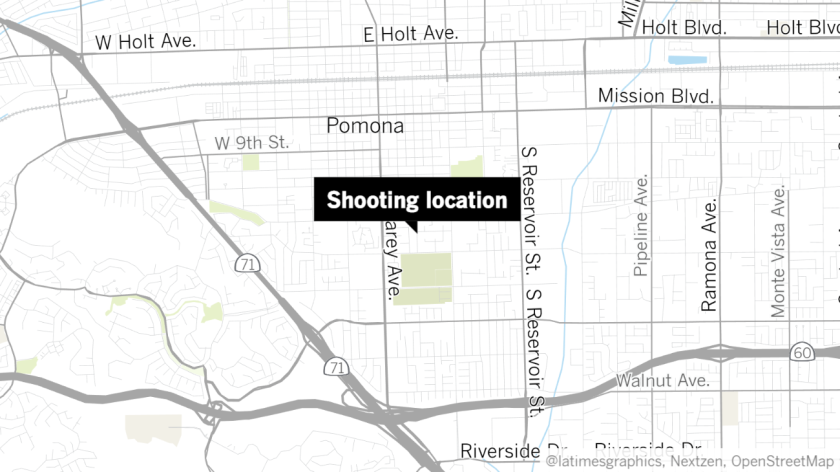 A shooting into a Pomona house Tuesday night barely missed three children inside but left one man injured with nine gunshot wounds, authorities said.
Police responded to the shooting in the 1600 block of South Palomares Street just after 9 p.m. Tuesday.
When officers arrived, they found a man in his 40s who had been shot nine times. The man was still conscious when he was transported to a local hospital, authorities said. His condition was not immediately known Wednesday morning.
An unknown number of gunmen used handguns to fire into the home, where three children were playing video games in a front room. The bullets narrowly missed the trio, striking a wall above where the children were sitting, authorities said.
Two other family members were also inside during the shooting but were not struck by the gunfire, police said.
Authorities had little information on a description of the shooter or shooters. Pomona police ask that anyone with information call the department at (909) 620-2085.
---