Record-high Powerball jackpot unleashes fever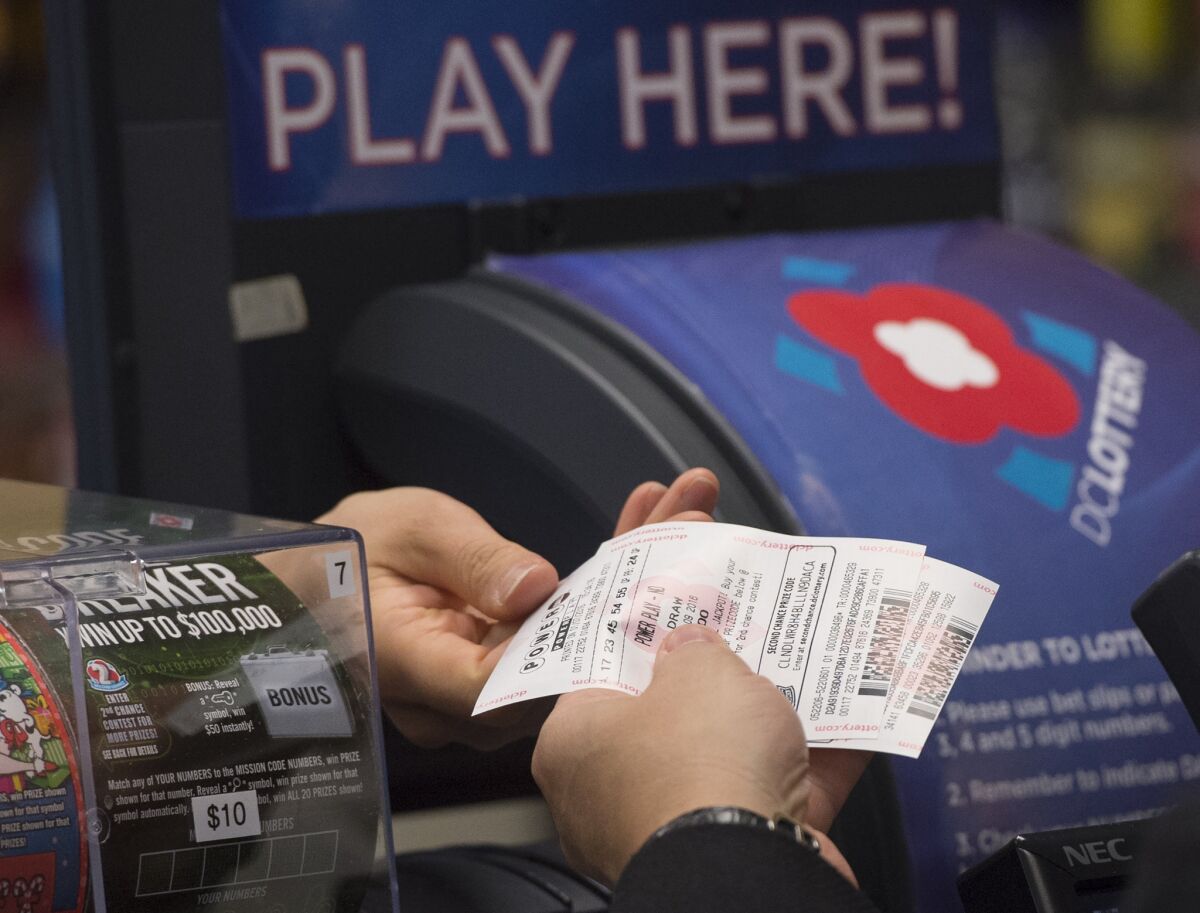 At the end of a nearly 30-person line at the historically lucky Bluebird liquor store in Hawthorne, Mark Willis clutched his blue lottery ticket holder. The lettering on the thin plastic booklet, which he calls his "book of dreams," was faded.
Inside its pockets, atop his penciled-in lottery tickets, he had slid in photos and crinkled newspaper clippings of his fantasy possessions: a Bentley, Rolex, G-IV plane (he'd name it "Angel"), beachside mansion and glamorously dressed model to represent Gladys Knight concert tickets.
"Seven hundred million dollars, that's a lot of money," the Leimert Park resident said, who added that he would also give to charity and pay off his student loans. "You could have your whole life changed."
With the Powerball jackpot at that unprecedented amount on Wednesday, the fever has spread across the nation, leading thousands like Willis to flock to stores to try their luck.
Saturday's jackpot amount marks the largest single jackpot of any draw game in the United States, lottery officials said. The pot has been rising since November and shot up to the record-setting amount Wednesday night after there was no winner for the 18th consecutive time.
"Sales are going crazy right now," said Russ Lopez, California State Lottery spokesman. "We're not surprised. Any time the jackpot gets to this point, Californians especially get very excited about it."
On Tuesday, there were $7 million in sales in California. On Wednesday, $20 million. By 7 p.m. Thursday, sales were already more than $37 million.
If a lottery player were to match all five numbers plus the Powerball, that person could win an estimated $428.4 million lump sum (before taxes), officials said. The retail location that sells the lucky ticket would receive the maximum bonus of $1 million.
"People get caught up in, 'Are you kidding me? It's that much? What's two bucks?' and it makes sense because if you don't play, you can't win," Lopez said -- though he emphasized that people should play responsibly.
When sales are this good, Lopez said, lottery officials often choose to raise the jackpot, which he said could very well happen again between now and Saturday.
The Bluebird liquor store, which has sold at least four winning tickets of $1 million or more since the lottery's inception, has been packed in the last few days, owner James Kim said. Kim estimated about 5,000 people came in Thursday and 3,000 yesterday in spite of the relentless rain.
The ceilings of the store are covered in cardboard slips of paper with winners' names and prize amounts, and a sign outside proclaims: "Millionaires made here. Are you next?" Entrants have a tradition of rubbing small blue bird figurines for good luck.
The excitement was palpable among those waiting in the line on Thursday night.
"You saw it on the news yesterday, huh? Did you see it?" a woman said, laughing, as she saw another walking out of the store with a grin across her face, an orange and white ticket Powerball ticket in her hand.
"Saw it in a dream," Tracy Paris said, laughing with her.
"C'mon baby, c'mon baby!" the woman said as Paris walked past. "Hey! What's the number?"
"Uh-uh, uh-uh," Paris said, shaking her head in jest.
Though Paris has dreamed about winning the lottery (she can never remember the numbers when she wakes up, unfortunately), she's not a gambler, she said. She doesn't play the lottery regularly, but her husband convinced her to buy Powerball tickets this time when the jackpot reached epic proportions.
"I truly believe in doing it this way: When you feel it, play it," she said. "We didn't wipe out our savings. We just took out a couple of dollars and said 'OK, let's go play.' "
Join the conversation on Facebook >>
Paris said her family has been having a tough time this year after losing several family members. The three tickets she bought -- one for her, one for her son and one for her husband -- could be the good news their family needs.
"For some reason I get down to my last pennies, and it seems like for some reason a whole waterfall opens up," Paris said. "So I'm thinking that's what it is right now."
Follow me on Twitter: @taygoldenstein
Times staff writer Joseph Serna contributed to this report.
ALSO
Brown's budget helps schools and the poor -- and saves a lot for a rainy day
Cliven Bundy still owes the U.S. $1 million. What are the feds doing to collect it?
NFL wants a team or two in L.A., and owners head to Houston for a vote
---
The stories shaping California
Get up to speed with our Essential California newsletter, sent six days a week.
You may occasionally receive promotional content from the Los Angeles Times.