Search is on for mysterious Powerball winner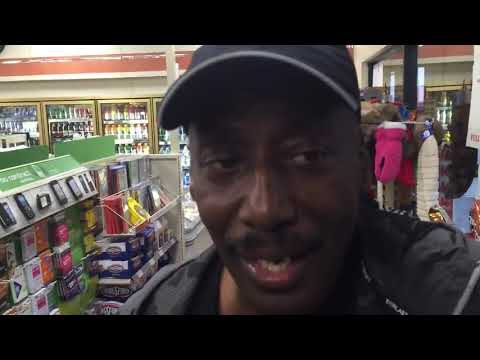 Powerball players return to Chino Hills 7-Eleven, where one person purchased one of three winning Powerball tickets.
The search was on Thursday for the winner of the record Powerball jackpot, which was purchased in Chino Hills.
They cheered, snapped selfies, sipped Slurpees and video-chatted with relatives as far away as India.
A day after it was announced that a Chino Hills 7-Eleven sold California's sole winning Powerball ticket, the convenience store was still swarming with excited customers, local politicians and lottery officials Thursday.
Amid the crush of celebrants, the office manager of a nearby tax-preparation service seized the moment to promote her business, handing out fliers for a $1,000 giveaway.
"We feel like we're all winners because it's in our community," said the office manager, La Dawna Magnotte.
In the weeks leading up to Wednesday night's drawing, the jackpot had grown to more than $1.5 billion, triggering a nationwide frenzy of ticket-buying.
On Thursday, convenience store owner Balbir Atwal spent the morning granting interviews to reporters and greeting happy customers.
"Everybody's come here to support us," he said, grinning.
A sign that read "Millionaire made here," had been hung behind the register.
Cashier Rea Paras said people had been buying lottery tickets all morning.
"It's just crazy," she said. "They say, 'This is the lucky store.' "
Chino Hills Mayor Art Bennett swirled among the crowd.
"I'm just here sharing the story of how proud and thrilled we are that this happened in our community," he said.
Bennett watched on TV last night as a crowd of people rushed the store after the name of the shop was announced.
"That's the funny thing," he said. "The people out celebrating weren't the winners. They were the losers. But they were still thrilled that something like this happened in our community."
Councilman Peter Rogers, who joined Bennett at the store midmorning, predicted the 7-Eleven would become "a destination."
Both men said they'd bought their own Powerball tickets at a gas station across the road.
"I won nothing," Bennett said.
Customer Rita Doerner, 75, came from her home in nearby Chino on Thursday to buy a Powerball ticket at the store.
"I told my husband ... I gotta go see if I can buy a ticket," she said. "I just think it's great. Especially because it's Chino Hills, not Beverly Hills or L.A. But right here in our backyard."
She held her newly purchased ticket in her hand. If she wins, she said, she'd give most of the money to a children's hospital.
"At 75, there's not really much you need," she said.
On Thursday, news began to circulate that a nurse at a Pomona healthcare center had won the prize. The daughter of the woman, who also works at the center, told The Times that she believed the reports were the result of a misunderstanding based on a photo of a ticket that was sent to her mother.
The family had not won the prize, she said. She asked that her name not be used because she didn't want to draw more attention to her family.
"It's too embarrassing," she said.
Lottery officials emphasized that no one has yet come forward to claim the prize.
"Until they actually come in the door with a ticket it's really hard to put a lot of stock in the story," said California Lottery spokesman Alex Traverso.
MORE ON POWERBALL
Chino Hills has a Powerball winner. What happens next?
Lottery won't be a big win for California schools; never has, never will
Powerball: What sports teams could you buy with your winnings?
Sign up for Essential California for news, features and recommendations from the L.A. Times and beyond in your inbox six days a week.
You may occasionally receive promotional content from the Los Angeles Times.