Everything you need to know about Wednesday's Powerball drawing and the $700-million prize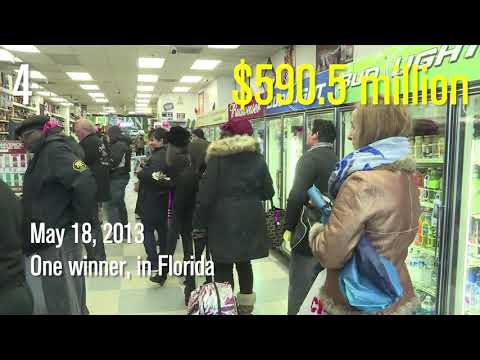 The jackpot for the multi-state Powerball lottery grew to $700 million after no one picked all six winning numbers in the latest drawing, according to the California Powerball Lottery website.
People eager to drop $2 on a Powerball ticket in hopes of winning an estimated $700-million jackpot Wednesday have until 7 p.m. Pacific time to get into the game.
The drawings are every Wednesday and Saturday night, and the prize increases by at least $10 million every drawing if no one matches all six numbers.
No one has won the jackpot since June 11. If nobody matches all six numbers Wednesday night, California State Lottery officials say it's possible the next jackpot could approach $1 billion because of a boost in the number of players.
If that happens, expect to see lines out the door at some of the state's luckiest lottery retailers.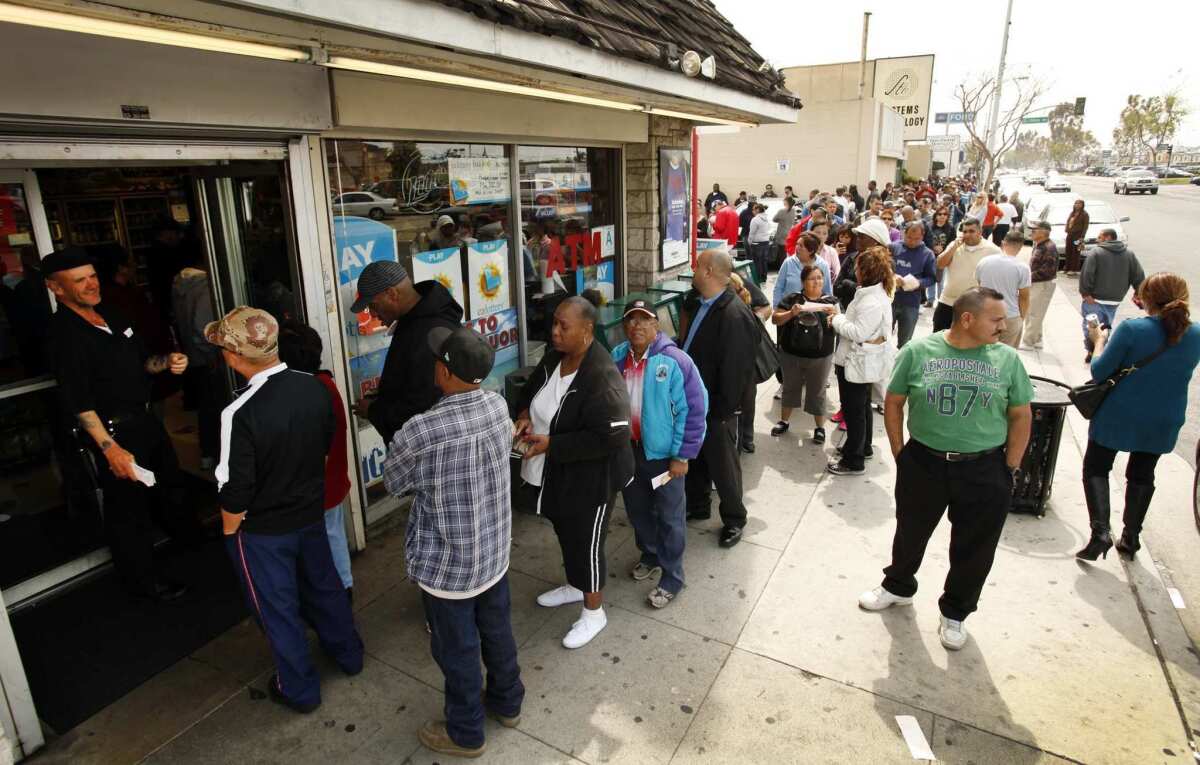 Southern California's luckiest stores
The luckiest of them all in California is Allan's Market Wine & Lotto, 2521 N. Ventura Road in Port Hueneme, according to the State Lottery. The retailer has sold six tickets that have won at least $1 million. During last year's Powerball frenzy, when the jackpot soared above $1 billion, customers swarmed the store, with some buying hundreds of dollars' worth of tickets at one time.
Then there's the famous Bluebird Liquor, 13746 S. Hawthorne Blvd. in Hawthorne, home to every Southland telecast's lottery coverage whenever there's a big jackpot. The retailer has had four lottery winners.
Tied for third luckiest are six stores that have had three lottery winners each. Three of the businesses are in Los Angeles County. The three others are in Ventura, Sacramento and San Diego counties.
Town and Country Newsstand, 6330 W. Third St. in Los Angeles
Mike's Beverage Shop, 42263 50th St. W, No. 101 in Quartz Hill
Mr. C's Liquor, 1925 S. Pacific Ave. in San Pedro
Lichine's Liquor & Deli, 7107 S. Land Park Drive in Sacramento
Carroll Centre Arco, 9720 Carroll Centre Road, No. A in San Diego
7-Eleven, 2201 E. Channel Island Blvd. in Oxnard
Biggest jackpots
The biggest prize was last year's $1.586-billion jackpot that was awarded to three people from Chino Hills, Calif., Florida and Tennessee.
The second-largest pot is Wednesday's $700 million (cash equivalent of $443.3 million,) and if no one wins, it will continue to climb. State lottery officials say the jackpot could reach at least $1 billion.
Below are the third- through 10th-biggest lottery jackpots in the United States.
$656 million (cash equivalent of $471 million): Mega Millions prize on March 30, 2012
$648 million (cash equivalent of $347.6 million): Mega Millions prize on Dec. 17, 2013
$590.5 million (cash equivalent of $370.9 million): Powerball prize on May 18, 2013
$587.5 million (cash equivalent of $384.7 million): Powerball prize Nov. 28, 2012
$564.1 million (cash equivalent of $381.1 million): Powerball prize on Feb. 11, 2015
$536 million (cash equivalent of $378.3 million): Mega Millions prize on July 8, 2016
$487 million (cash equivalent of $341.7 million): Powerball prize July 30, 2016
$448.4 million (cash equivalent of $258.2 million): Powerball prize on Aug. 7, 2013
What does it take to win?
Luck and $2.
To win the game, a player must match all five numbers drawn between 1 and 69 and then a sixth Powerball number between 1 and 26. There is only a 1 in 292 million chance of matching all six, or a 0.0000000034% (eight zeroes) chance.
To have a better-than-even chance of winning, a player would have had to buy 300 Powerball tickets a week (which would cost $600) for the last 13,500 years. That's about the time of the end of the last Ice Age.
About 40 cents of every dollar sold in Powerball tickets goes toward education.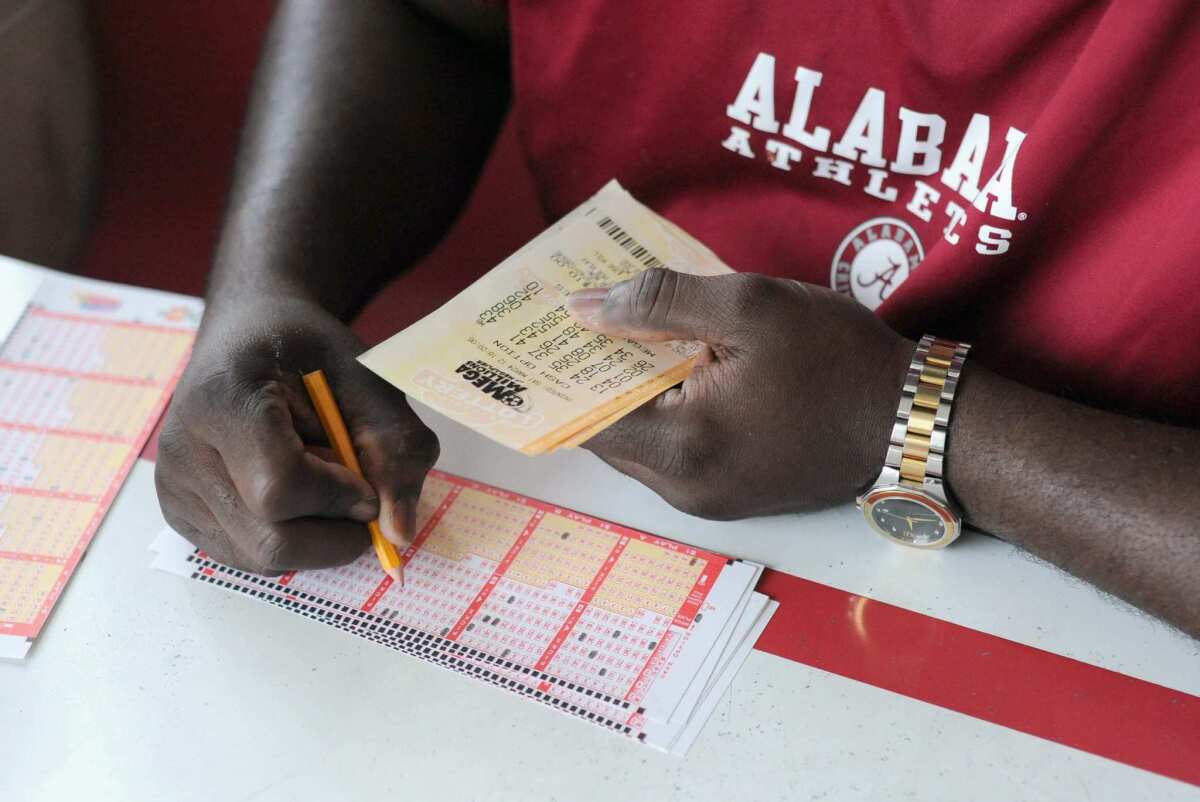 Try our simulator: Can you win?
ALSO
Here's $100. Can you win the Powerball jackpot?
What $1 million buys right now in three O.C. neighborhoods
Millennials are spending big on trendy places to sweat
Seniors, buy a lifetime federal lands pass now. The price will jump from $10 to $80 in five days
Sign up for Essential California for news, features and recommendations from the L.A. Times and beyond in your inbox six days a week.
You may occasionally receive promotional content from the Los Angeles Times.