Robin Williams' death: Coroner's investigation will take weeks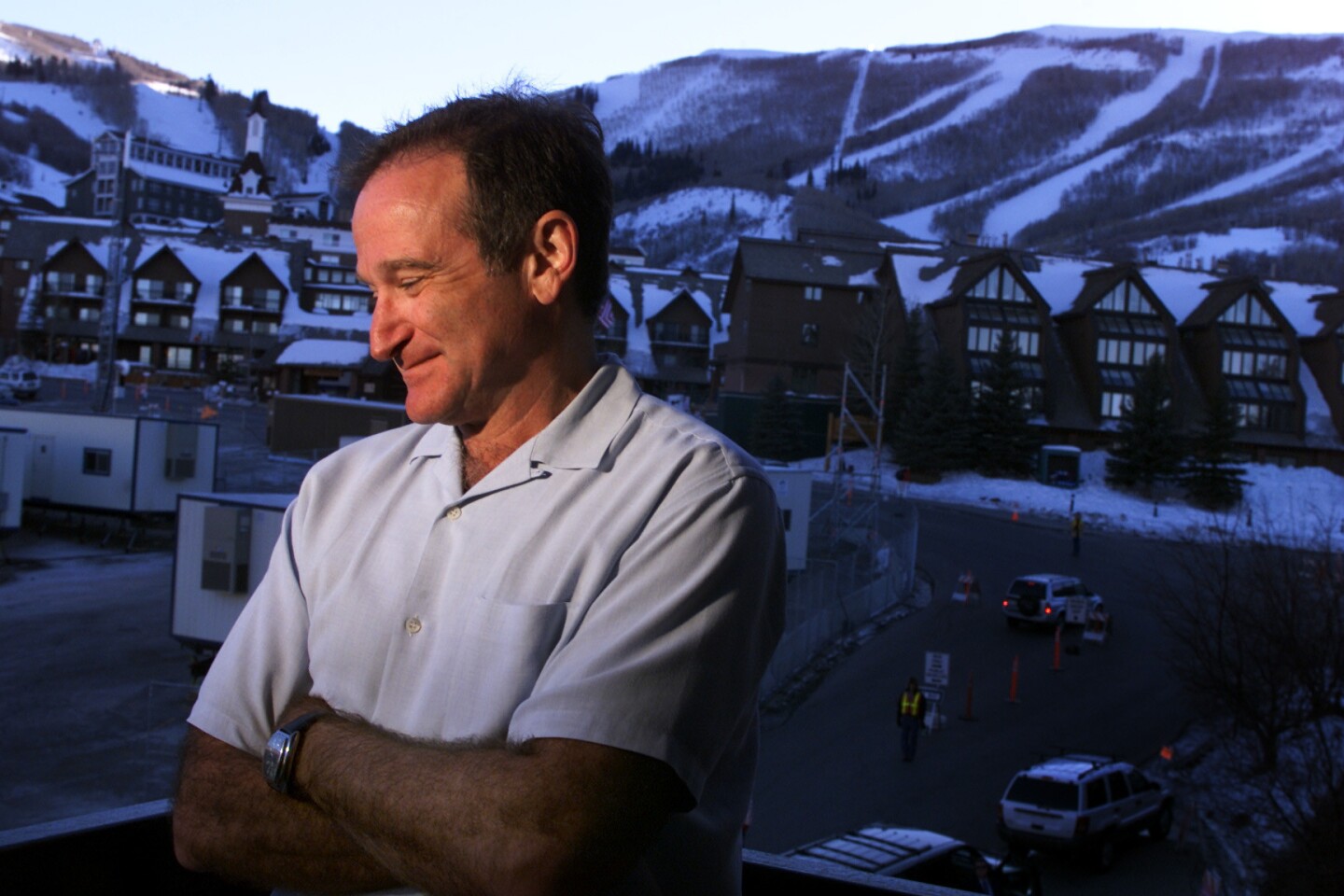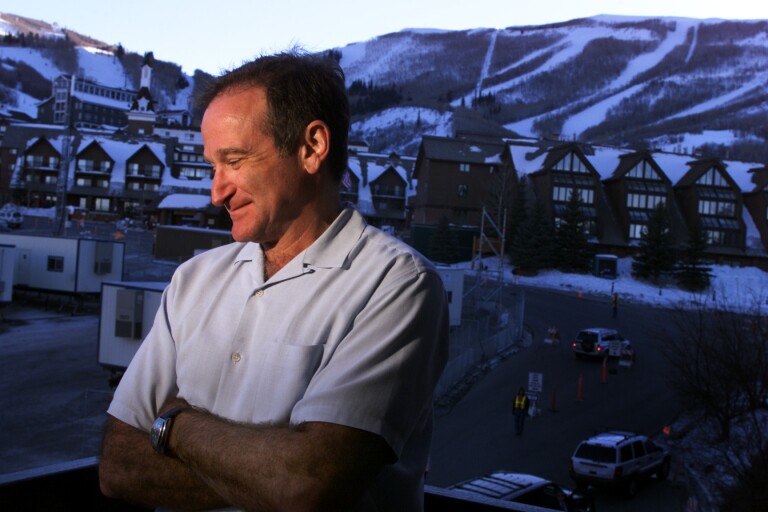 An iconic Bay Area tunnel, commonly known as the Waldo Tunnel or Rainbow Tunnel, will be named after the late actor Robin Williams.
(Robert Gauthier / Los Angeles Times)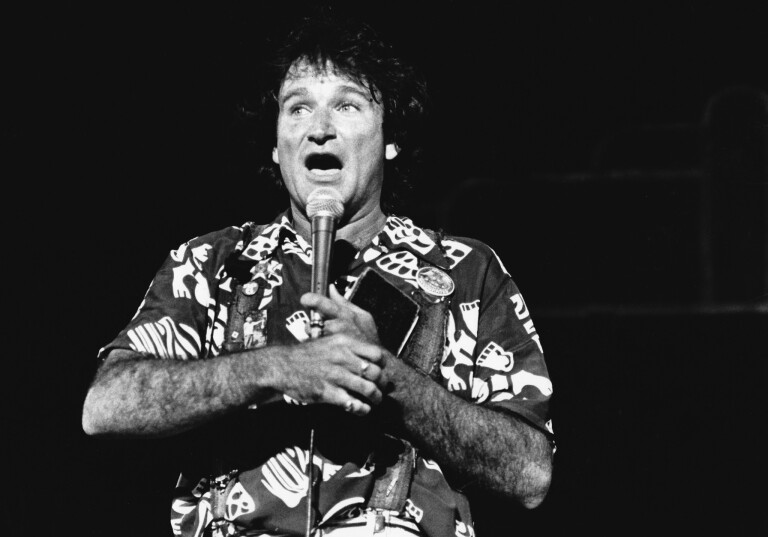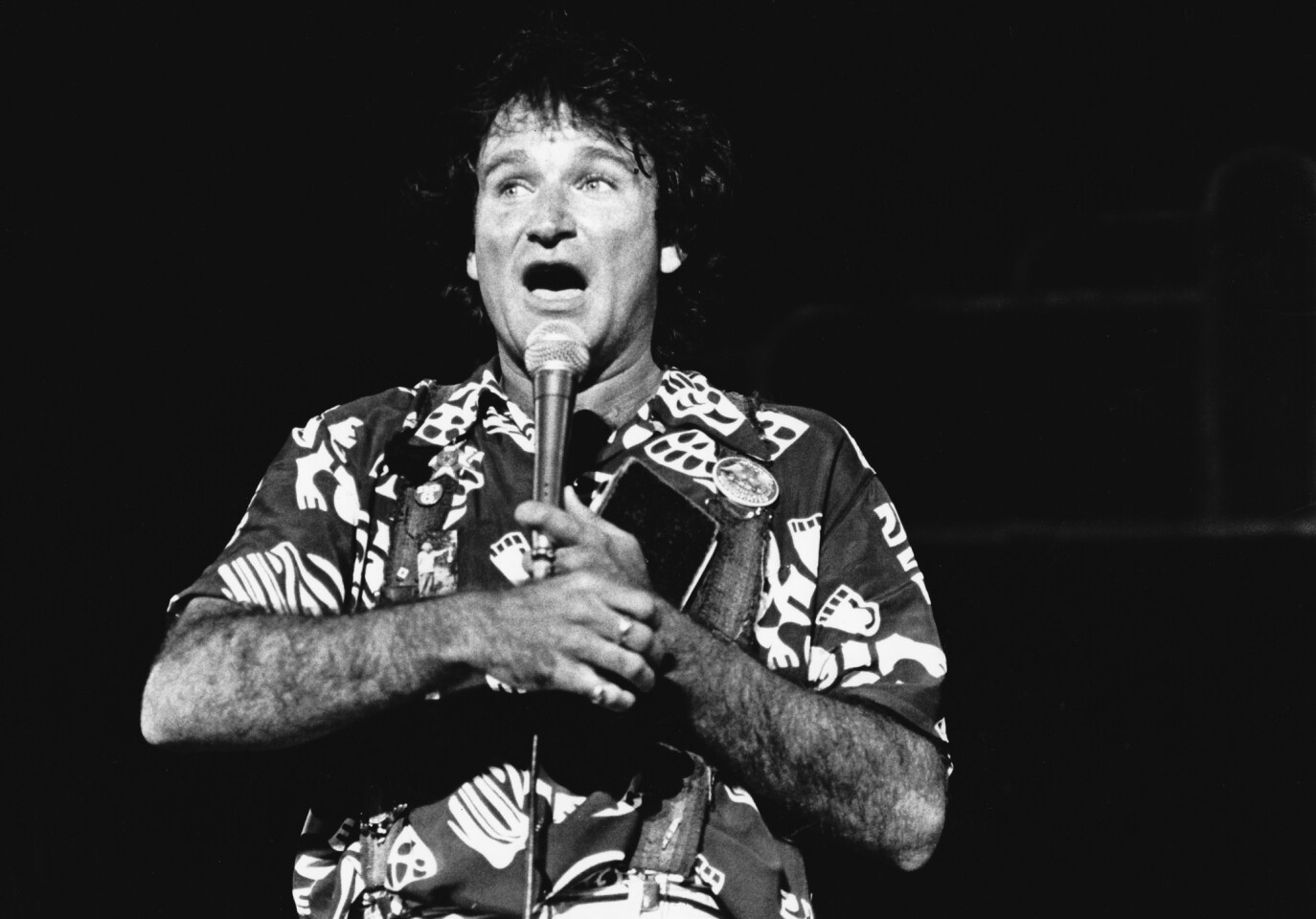 Robin Williams performs at the Universal Amphitheater on July 1, 1979
(Tony Barnard / Los Angeles Times)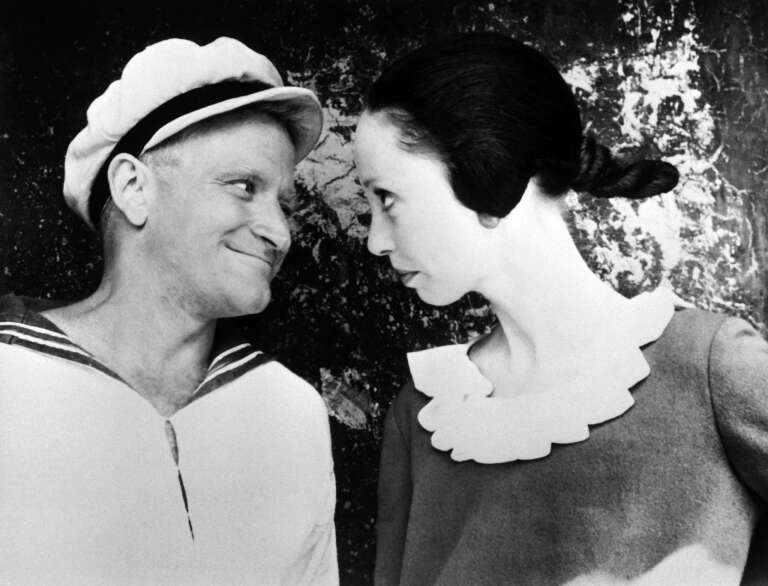 Robin Williams stars as Popeye the sailor man, whose secret source of strength turns out to be spinach, with Shelley Duvall as Olive Oyl, in 1980's "Popeye."
(File / AFP/Getty Images)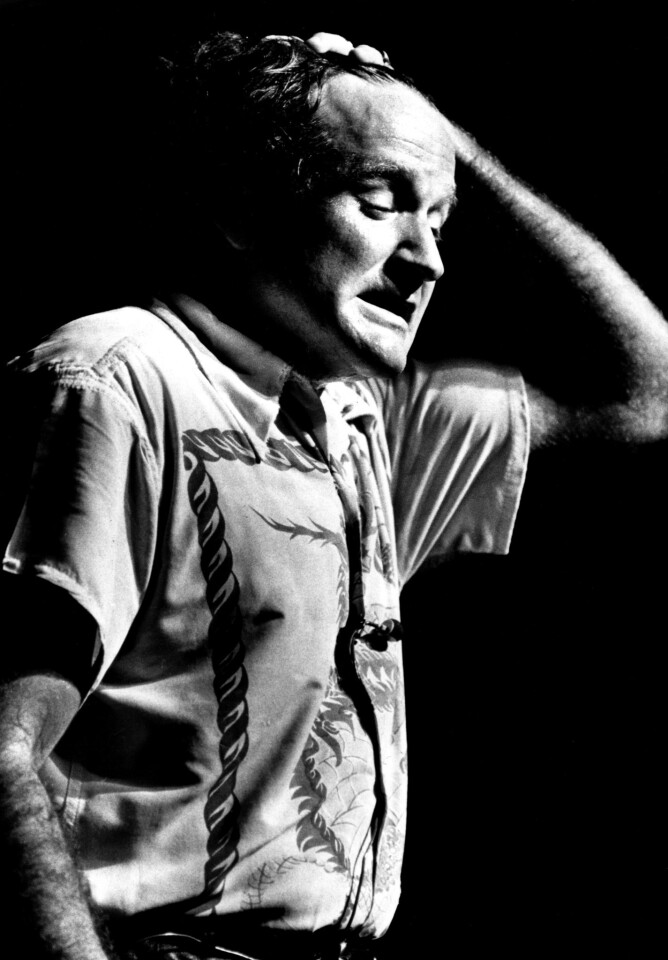 Robin Williams performs at the Universal Amphitheater on Aug. 16, 1982.
(Gary Friedman / Los Angeles Times)
In 1984's "Moscow on the Hudson," Robin Williams plays Vladimir Ivanoff, a saxophonist in the Moscow circus who defects to the U.S. Here, Williams is pictured with actor Cleavant Derricks and director Paul Mazursky.
(Michael Ochs Archives / Getty Images)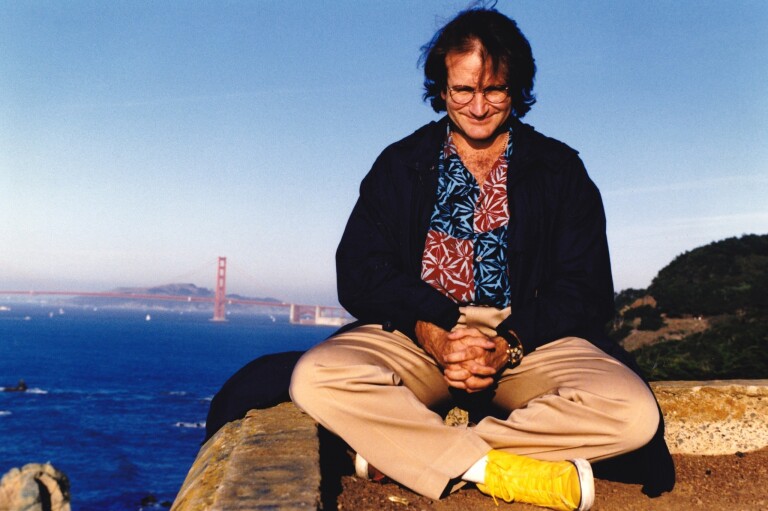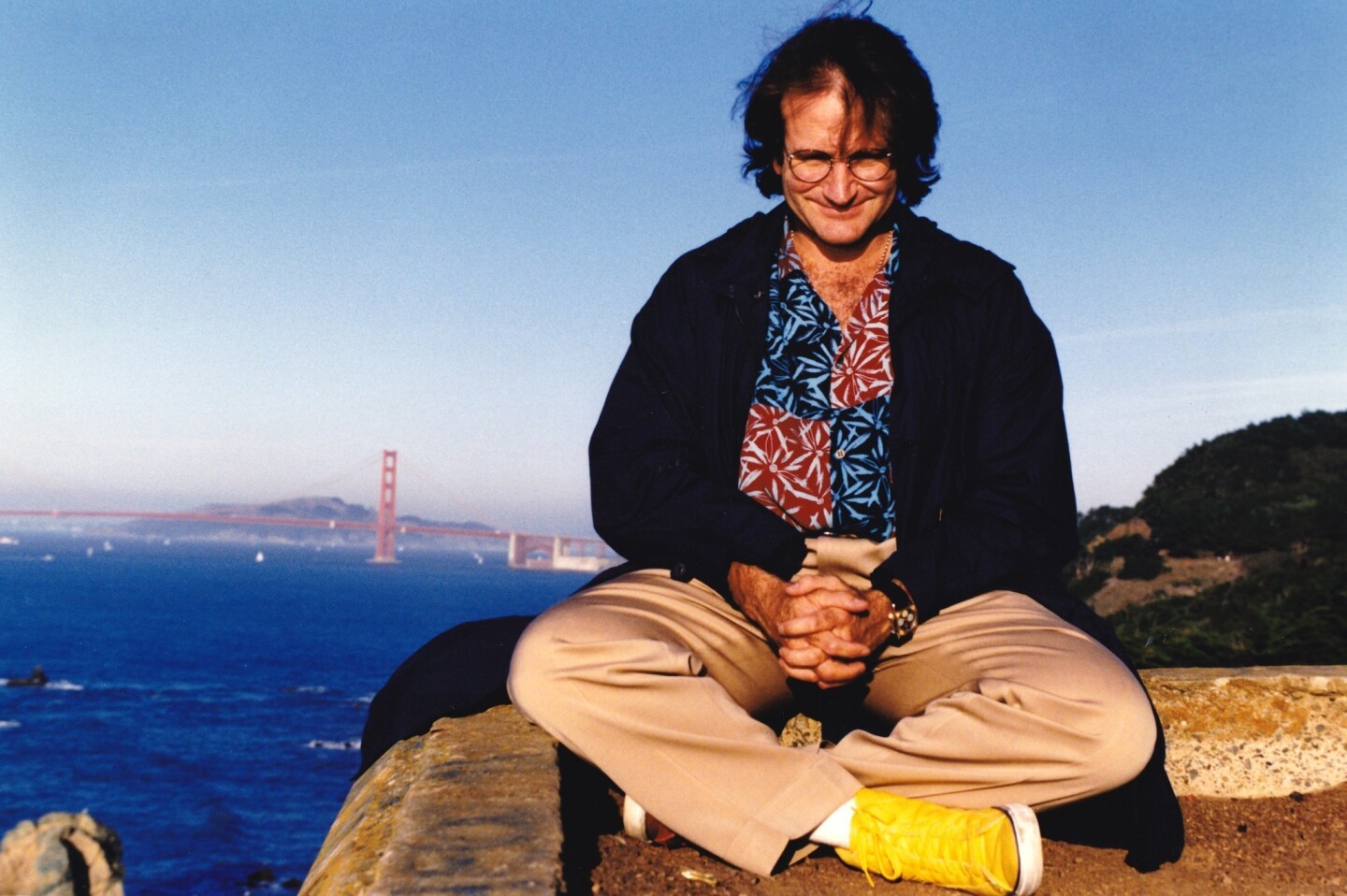 Robin Williams in San Francisco in 1991.
(Al Seib / Los Angeles Times)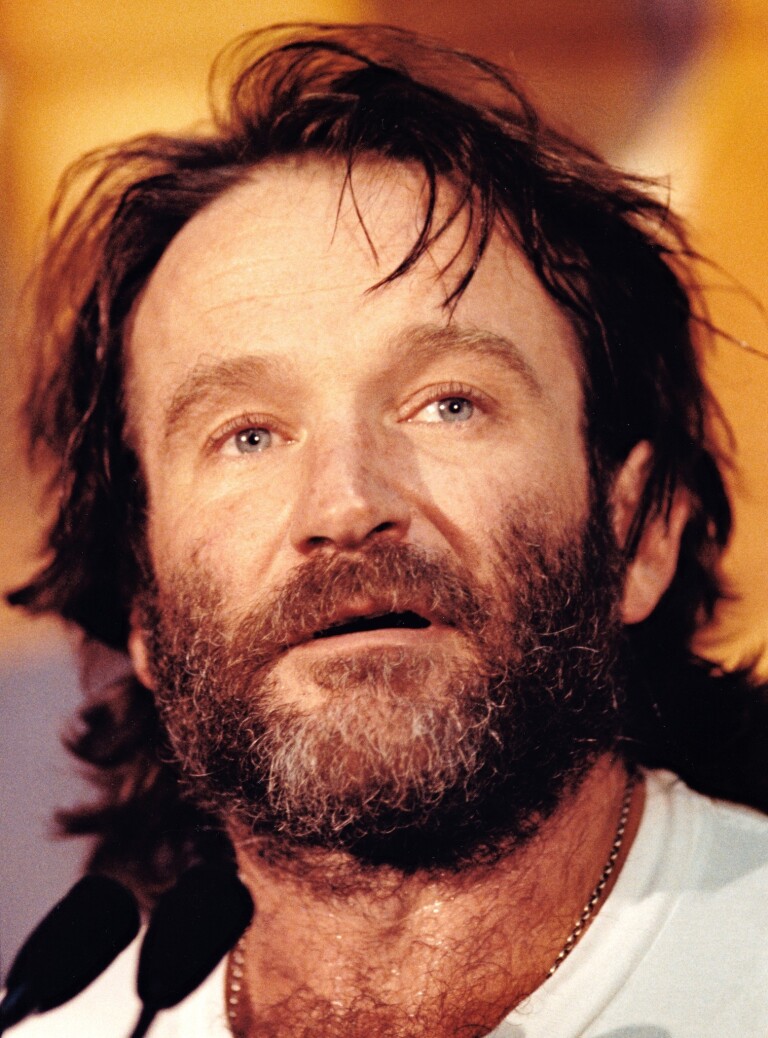 Robin Williams speaks to the media backstage after his performance at the Sam Kinison tribute held at the Celebrity Theatre in Anaheim, Sept. 3, 1992.
(Christine Cotter / Los Angeles Times)
In 1993's "Mrs. Doubtfire," Robin Williams plays Daniel Hillard, an irresponsible father who creates an alter-ego in the form of a nanny in order to spend time with his children.
(Phil Bray / Los Angeles Times)
Robin Williams plays Alan Parrish, a man who was trapped in a board game for 26 years in 1995's "Jumanji." He costarred with Bonnie Hunt.
(Rob McEwan / Los Angeles Times)
Robin William plays Armand Goldman, owner of a South Beach drag club who must hide his same-sex relationship with Albert (Nathan Lane) from their son's future in-laws in the 1996 film "The Birdcage."
(Lorey Sebastian / Los Angeles Times)
Reporting from Tiburon, Calif. —
Authorities said it will probably take several weeks to complete the full autopsy report on Robin Williams, who officials said took his own life.
Preliminary results of the forensic exam indicate the cause of death was "asphyxia due to hanging," said Lt. Keith Boyd, assistant deputy chief coroner in the Sheriff's Office. A time of death has yet to be established.
Toxicology tests, which are expected to take two to six weeks, will reveal whether Williams had any alcohol or drugs in his system, Boyd said.
Williams' body was "cool to the touch" when it was discovered by a personal assistant.
Rigor mortis had already set in by the time Williams' assistant discovered the body in a slightly elevated position with a belt around the neck, said Lt. Keith Boyd, assistant deputy chief coroner in the Sheriff's Office.
The distraught assistant, whose name was not released, called 911 at 11:55 a.m. Monday to report the discovery.
Williams, 63, also had recent but superficial cut marks on his left wrist. A pocket knife was found near his body, with a dried substance resembling blood.
In front of a bank of media cameras, Boyd offered the most detailed statement yet on the death of the Oscar-winning actor and comedian at his home in unincorporated Tiburon.
Boyd declined to say whether Williams had left a note, but he said Williams had been receiving "treatment for depression" and confirmed that suicide was suspected. Boyd wouldn't answer questions about any prior suicide attempts or the treatment Williams was receiving for depression.
Williams and his wife, Susan Schneider, were alone Sunday night in their home, which fronts San Francisco Bay, Boyd said. Sheriff's officials had previously said Williams was last seen at 10 p.m., but Boyd said Schneider retired to a bedroom at 10:30 p.m.
It was not known when Williams went to bed in a separate bedroom.
Schneider left home at 10:30 a.m. the next day, believing her husband was OK, Boyd said. At 11:45 a.m., the personal assistant became concerned when Williams failed to respond to knocks at his door, Boyd said.
When the assistant entered, Williams was unresponsive, clothed and "cool to the touch," Boyd said. The belt was wedged between the closet door and the door frame, Williams' right shoulder was touching the door and his body was "slightly suspended," as though in a seated position.
Tiburon Fire Department personnel pronounced Williams dead at 12:02 p.m., Boyd said. Due to concerns about photos being taken or released, his body was taken to Napa County for an autopsy, Boyd added.
On Monday, people who live in the area express sadness at their neighbors' death.
Kelly Cook, 50, who lives just down the street, got a call from her mother while she was at work at a Sausalito educational company. She went to the store, chose orange gerbera daisies and was the first to drop a bouquet at the gate.
Williams and his family were Cook's neighbors before they moved two blocks down the way. She called him "brilliant," as well as "really quiet and private." An avid cyclist, he was often seen riding the Paradise loop, which hugs the Tiburon peninsula.
Cook's children called him "the funny man" and would greet him as such when he was out walking his pug, Lenny (after another famous comedian). He joked around easily with them, Cook said, "because they were kids."
Cook's voice cracked Monday as she walked toward Williams' home with her labradoodle named Mac, carrying the vivid flowers she'd selected because "I thought the color would be uplifting."
"It's just so sad when depression takes someone like that," she said, sharing that her good friend had also committed suicide.
Follow @leeromney for news from Northern California.
---
The stories shaping California
Get up to speed with our Essential California newsletter, sent six days a week.
You may occasionally receive promotional content from the Los Angeles Times.