San Diego police officer to be arraigned on domestic violence and assault charges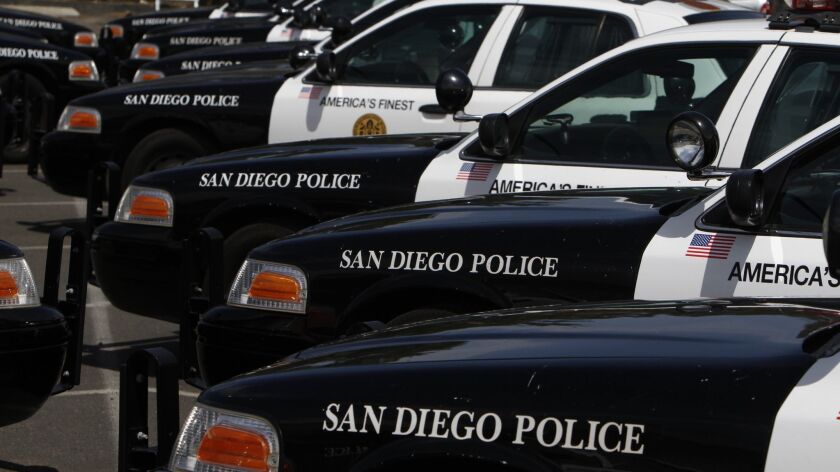 San Diego Union-Tribune
A San Diego police officer is expected to appear in court Wednesday on domestic violence and assault charges stemming from an incident reported in Santee about a week ago, officials said.
Timothy Romberger, 39, is facing one count of felony assault with a firearm and one count of felony domestic violence, said police Lt. Brent Williams.
A spokeswoman with the county district attorney's office said Romberger was to be arraigned Wednesday in El Cajon.
Romberger is an 11-year veteran of the San Diego Police Department and was assigned as a patrol officer in the department's Eastern Division.
He was arrested Jan. 23 after the department was made aware of the allegations a day earlier. He has been suspended from duty with pay while an investigation into the allegations continues, Williams said in a statement.
Romberger's police officer powers also have been revoked.
No details about the alleged domestic violence incident were released.
Kucher writes for the San Diego Union-Tribune.
---
The perils of parenting through a pandemic
What's going on with school? What do kids need? Get 8 to 3, a newsletter dedicated to the questions that keep California families up at night.
You may occasionally receive promotional content from the Los Angeles Times.