Religious group sues over San Francisco's open-air urinal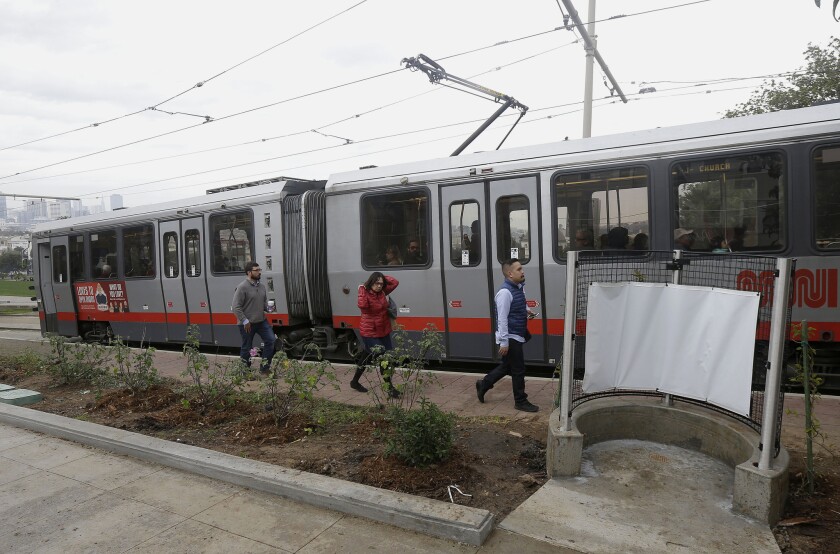 Apparently, peeing al fresco is not sitting well with everyone.
A religious group and several residents have sued the city and county of San Francisco over the new open-air urinal in Mission Dolores Park, calling it a "shameful" violation of privacy and decency.
The San Francisco Chinese Christian Union, along with several neighbors of the park, filed a 25-page civil suit in San Francisco County Superior Court on Thursday, alleging discrimination based on gender and disability, as well as violations of health and plumbing codes.
The urinal, which city officials call a "pissoir," opened in January as the city's latest move to combat public urination. It was part of an extensive park renovation that included new irrigation, playgrounds and restrooms.
The open-air urinal, next to a Muni streetcar stop, consists of a concrete pad with a drain and a circular fence that offers limited privacy. It is near the park's southwest corner, affectionately dubbed "the gay beach."
The San Francisco Chinese Christian Union, described in the suit as a religious nonprofit that includes 15 churches, and other plaintiffs said in their lawsuit that the "sewer hole" forced unwitting parkgoers to have to see strangers' genitals while in a public park. It also discriminates against people who need to pee but don't want to do so out in the open, the suit says.
"The open-air urination hole violates the privacy of those who need to use the restroom but would be required to expose their bodies and suffer the shame and degradation of urinating in public view," the lawsuit states. "Seclusion in bodily evacuation is a societal norm and constitutes one of the most basic expectations for privacy."
The urinal also is unfair to women, the suit says.
See more of our top stories on Facebook >>
"The hole provided for open-air urination is particularly egregious for women and girls," the suit states. In using the facility, females "would be subject to extreme embarrassment in a measure not experienced by men or boys who merely unzip their trousers and aim at the whole [sic] when urinating."
The plaintiffs are represented by the Sacramento-based Pacific Justice Institute, a conservative legal group that advocated for the repeal of a state law requiring public schools to let transgender students use bathrooms and play on sports teams of the gender with which they identify.
"If San Francisco is going to truly be progressive, it must have public parks that are open to everyone, not just certain groups," Brad Dacus, president of the Pacific Justice Institute, said in an interview. "The city is not above the law. They put the urinal in a place where people will see it whether they like it or not."
San Francisco City Atty. Dennis J. Herrera's office on Friday issued a cheeky statement in response to the lawsuit titled "Ain't that a pissoir?!" saying Dolores Park was "famous for its counter culture, immodest sunbathing, pot brownies, 'Hunky Jesus' and more."
"If I had to predict the top 100 things in Dolores Park likely to offend these plaintiffs, I wouldn't have guessed that this would make the cut," Matt Dorsey, a spokesman for Herrera, said in the statement.
Neighborhood residents, the statement said, advocated for the urinal.
The city attorney's office noted in the statement that the Southern Poverty Law Center has identified the Pacific Justice Institute as an anti-LGBT hate group.
Dacus dismissed that designation as being from a "very far-leftist extremist organization" and said the city was "desperately trying to divert attention from the real issues" in the lawsuit.
Follow me at @haileybranson / Google+
ALSO
3-year-old girl airlifted to hospital after snake bite in Chino Hills
Major earthquake overdue in California's Eastern Sierra, study finds
LAPD shooting of unarmed man in Los Feliz was justified, Police Commission finds
---
The stories shaping California
Get up to speed with our Essential California newsletter, sent six days a week.
You may occasionally receive promotional content from the Los Angeles Times.