Santa Ana woman was insane when she drowned her 2-month-old baby, jury concludes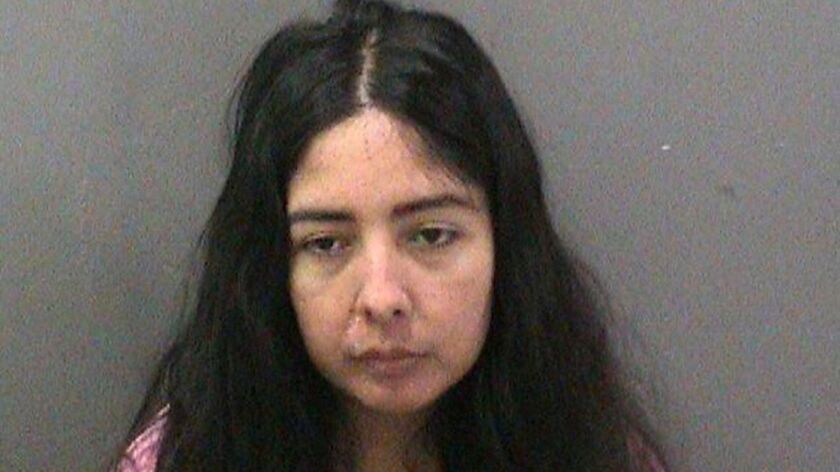 A Santa Ana woman who was convicted twice of drowning her baby was insane at the time of the murder, jurors decided Wednesday.
Lucero Carrera pleaded not guilty by reason of insanity in 2012 when she was charged with drowning her 2-month-old daughter in a bathtub. But in 2015, a jury found her guilty and determined she was sane when she killed her child. She was sentenced to 25 years to life in prison for first-degree murder.
A court of appeals later reversed Carrera's conviction and sentencing, saying the jury was not properly instructed to consider the woman's mental illness when reaching its verdict, court records show.
In a second trial in July, Carrera again was found guilty of first-degree murder, but the jury deadlocked on the issue of her sanity. The court declared a mistrial in the sanity portion of the trial and Carrera was tried for a third time in September.
Before the drowning, Carrera, who has been diagnosed with bipolar disorder with psychotic features, was living with her mother and baby in a trailer. One day, after her mother went out shopping, Carrera drowned her daughter then swallowed pills in an effort to kill herself, Orange County prosecutors said.
Her mother found the baby lifeless in the bathtub, and when officials arrived, Carrera was found in a trance-like state and denied knowing anything about what had happened with her daughter. Experts testified she was in the midst of a bipolar episode when she drowned the baby.
Mental health experts will now determine what treatment Carrera will receive and whether she will be sent to a mental hospital, according to court documents.
alejandra.reyesvelarde@latimes.com
Twitter: @r_valejandra
---
The perils of parenting through a pandemic
What's going on with school? What do kids need? Get 8 to 3, a newsletter dedicated to the questions that keep California families up at night.
You may occasionally receive promotional content from the Los Angeles Times.