Teen with replica gun shot by Santa Rosa police after calling 911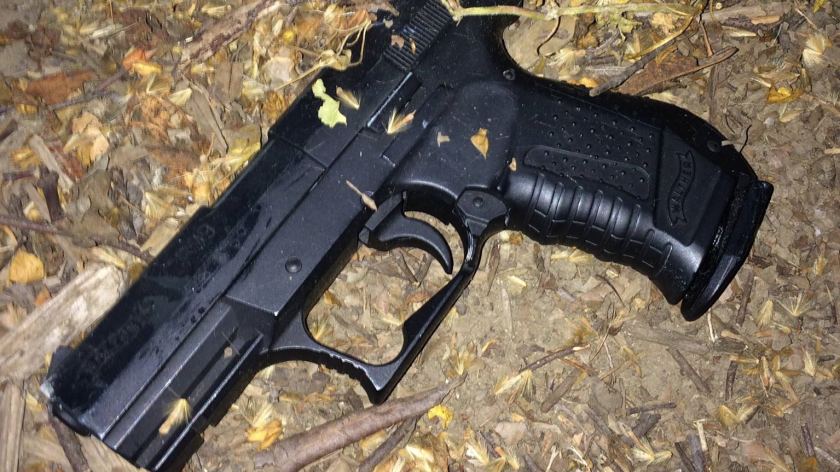 A 15-year-old boy carrying a replica pistol was shot and wounded in a park by a Santa Rosa police officer late Monday in what authorities are saying was an attempted suicide-by-cop.
In a statement posted to Facebook, police officials say the boy called 911 about 11:30 p.m. to report a man armed with a gun in Coffey Park in the northwest part of town.
The caller described the gunman's black sweat shirt and dark jeans and said he was standing with a handgun under a street light at the park's edge.
See more of our top stories on Facebook >>
"This kid tragically orchestrated this on his own," said Lt. Michael Lazzarini. "He described himself and waited for the cops to show up."
Two officers in separate cruisers arrived about the same time from different directions, officials said, and ordered the suspect to get on the ground.
Though the person got down for a moment, "the suspect then stood up and pointed a handgun at the officer," the police statement said.
One of the officers opened fire, hitting the boy once in the left foot. The boy had been carrying a suicide note and his weapon was a toy gun, police said. He was taken to the hospital to be treated and was interviewed by investigators.
Interested in the stories shaping California? Sign up for the free Essential California newsletter >>
Authorities said the boy admitted to wanting to be killed by police and making the 911 call reporting himself in the park. He will be hospitalized for a psychiatric evaluation, authorities said.
Police body camera footage showing the confrontation will not be released, authorities said.
For breaking California news, follow @JosephSerna.
ALSO
Ceramic debris snarls traffic on 170 Freeway in North Hollywood
Dad 'on the run' after Bay Area house fire kills 5-year-old son, police say
Driver punches and slams small dog until it dies on L.A. sidewalk, police say
---
Get breaking news, investigations, analysis and more signature journalism from the Los Angeles Times in your inbox.
You may occasionally receive promotional content from the Los Angeles Times.