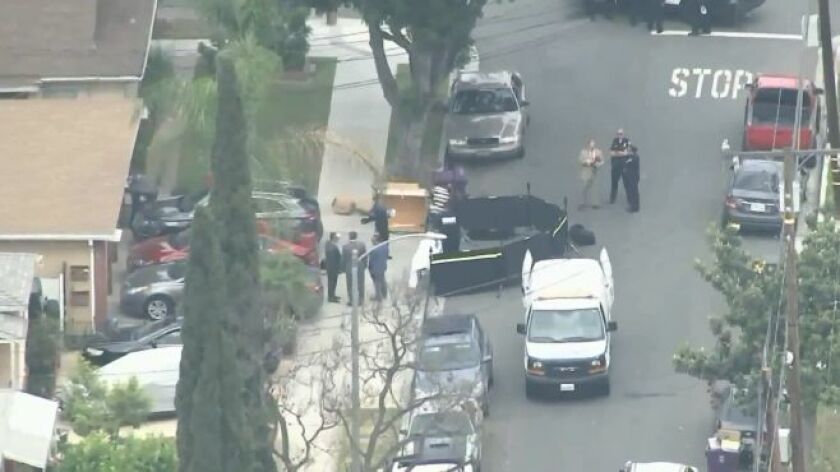 A man accused of beating a woman to death with an electric scooter in broad daylight in Long Beach has been charged with murder, Los Angeles County prosecutors said Wednesday.
Amad Rashad Redding, 27, faces 25 years to life in prison if convicted. His arraignment is scheduled for May 29.
Redding was arrested Monday, hours after he allegedly attacked 63-year-old Rosa Hernandez on the sidewalk in the 3100 block of East 64th Street. Authorities say Redding attacked Hernandez and knocked her to the ground, where he kicked and stomped on her, then used a Bird scooter to bludgeon her. She died at the scene.
Authorities have not determined a motive. It did not appear the two knew each other. Redding is described by police as a transient. Hernandez's neighbors described her to ABC-TV Channel 7 as a babysitter who was dropping off a gift to a relative's home when she was killed.
Community members have raised more than $2,000 for funeral expenses for Hernandez's family through a GoFundMe campaign.
Redding is being held in lieu of $2-million bail.
For breaking California news, follow @JosephSerna on Twitter.
---