Sheriff Baca expected to announce retirement Tuesday morning
An inmate walks a hallway in Men's Central.
(Jay L. Clendenin / Los Angeles Times)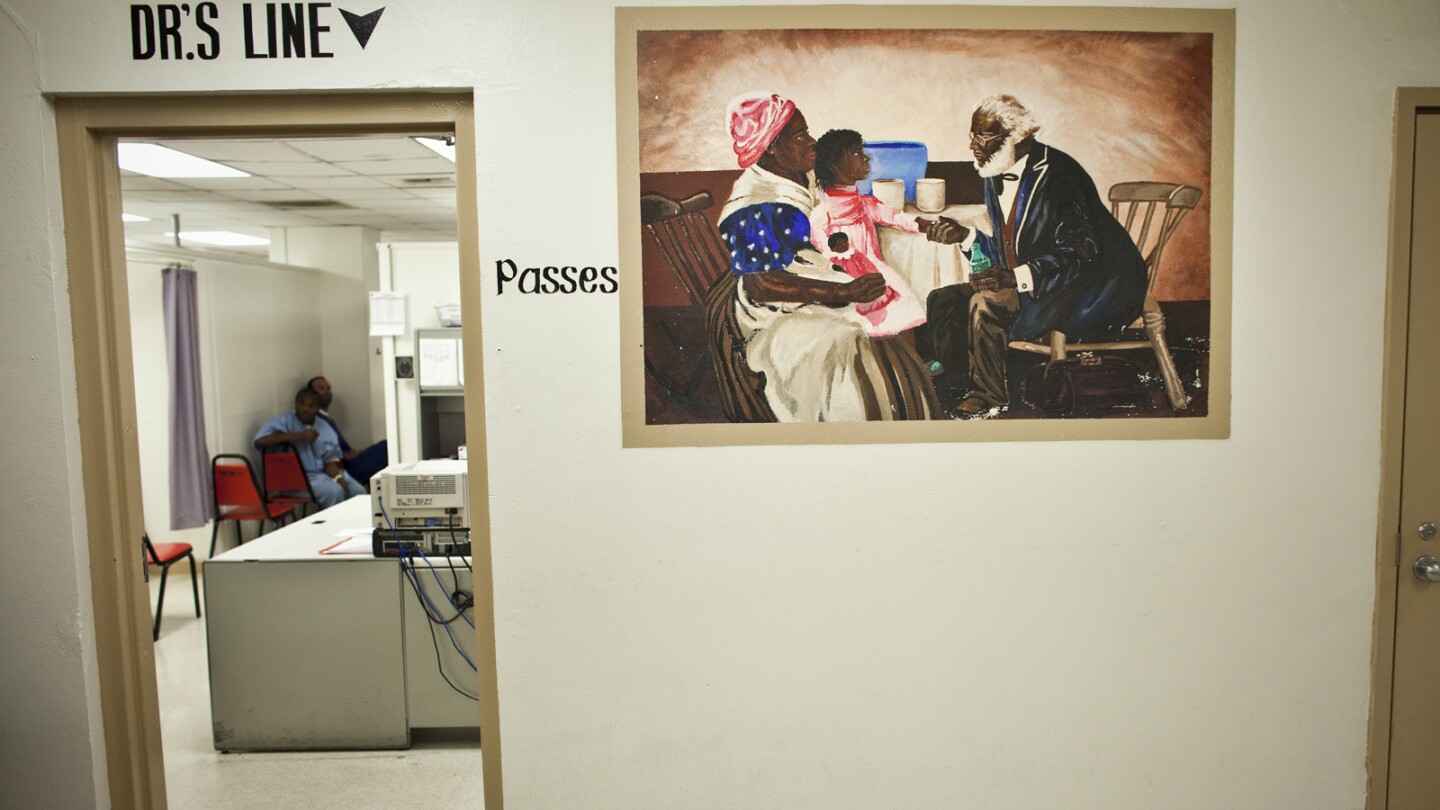 A reproduction of a painting hangs on the wall outside the medial clinic at Men's Central.
(Jay L. Clendenin / Los Angeles Times)
Handcuffs used to restrain inmates are secured to benches in the medical area of Men's Central.
(Jay L. Clendenin / Los Angeles Times)
Inmates stand below the core values statement on a wall of Men's Central..
(Jay L. Clendenin / Los Angeles Times)
Phones on the 3000 floor of Men's Central. According to deputies, inmates determine which phones can be used by which race by the position of the receiver.
(Jay L. Clendenin / Los Angeles Times)
Colored tape directs inmates to various areas of Men's Central..
(Jay L. Clendenin / Los Angeles Times)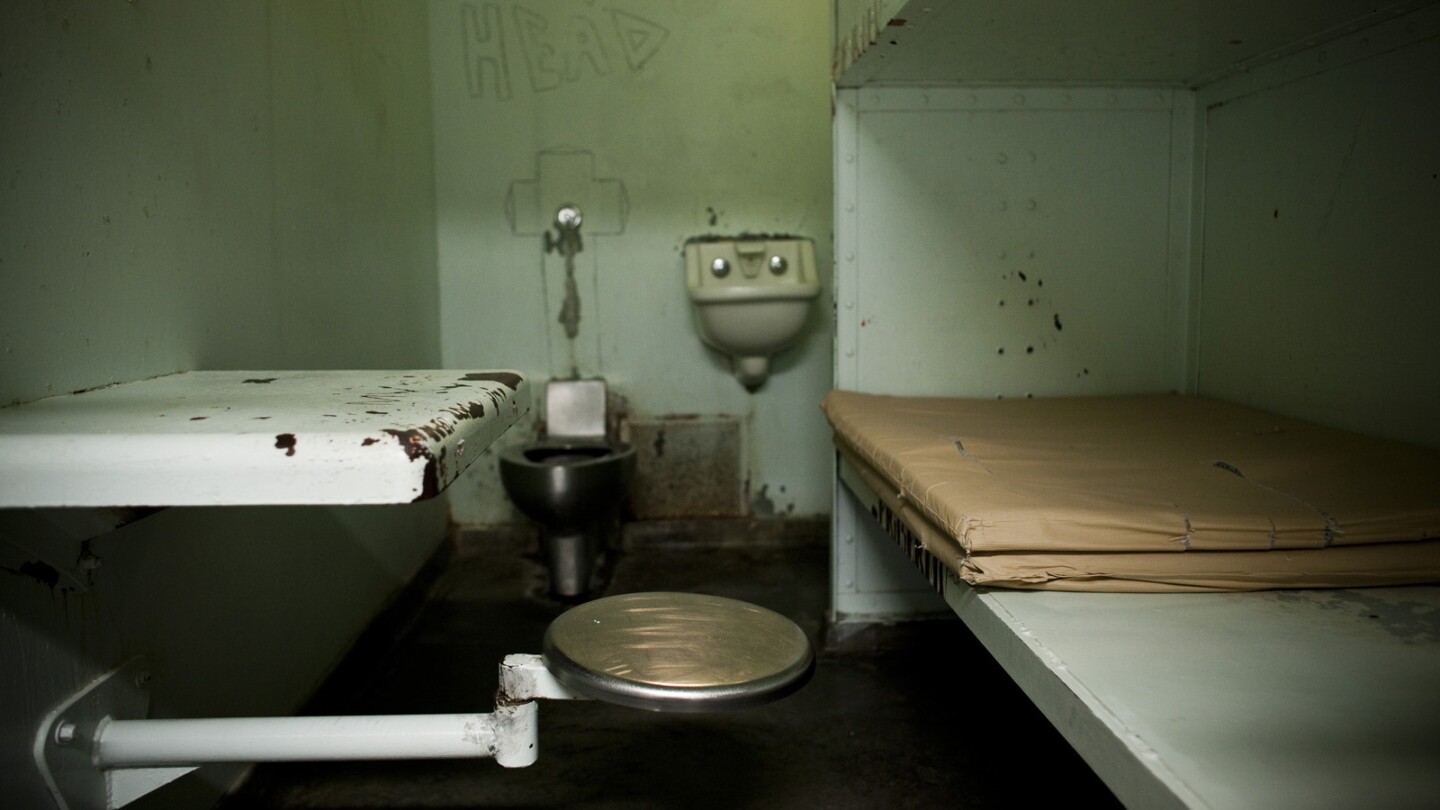 A single-man cell on the 3000 floor of Men's Central.
(Jay L. Clendenin / Los Angeles Times)
Lunches for inmates are delivered at Men's Central.
(Jay L. Clendenin / Los Angeles Times)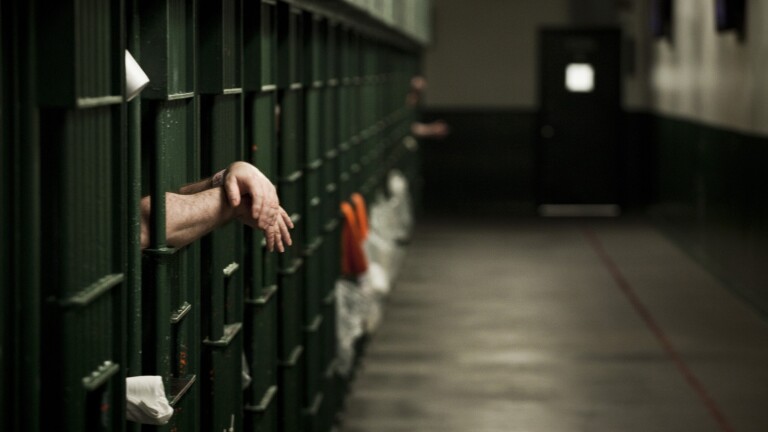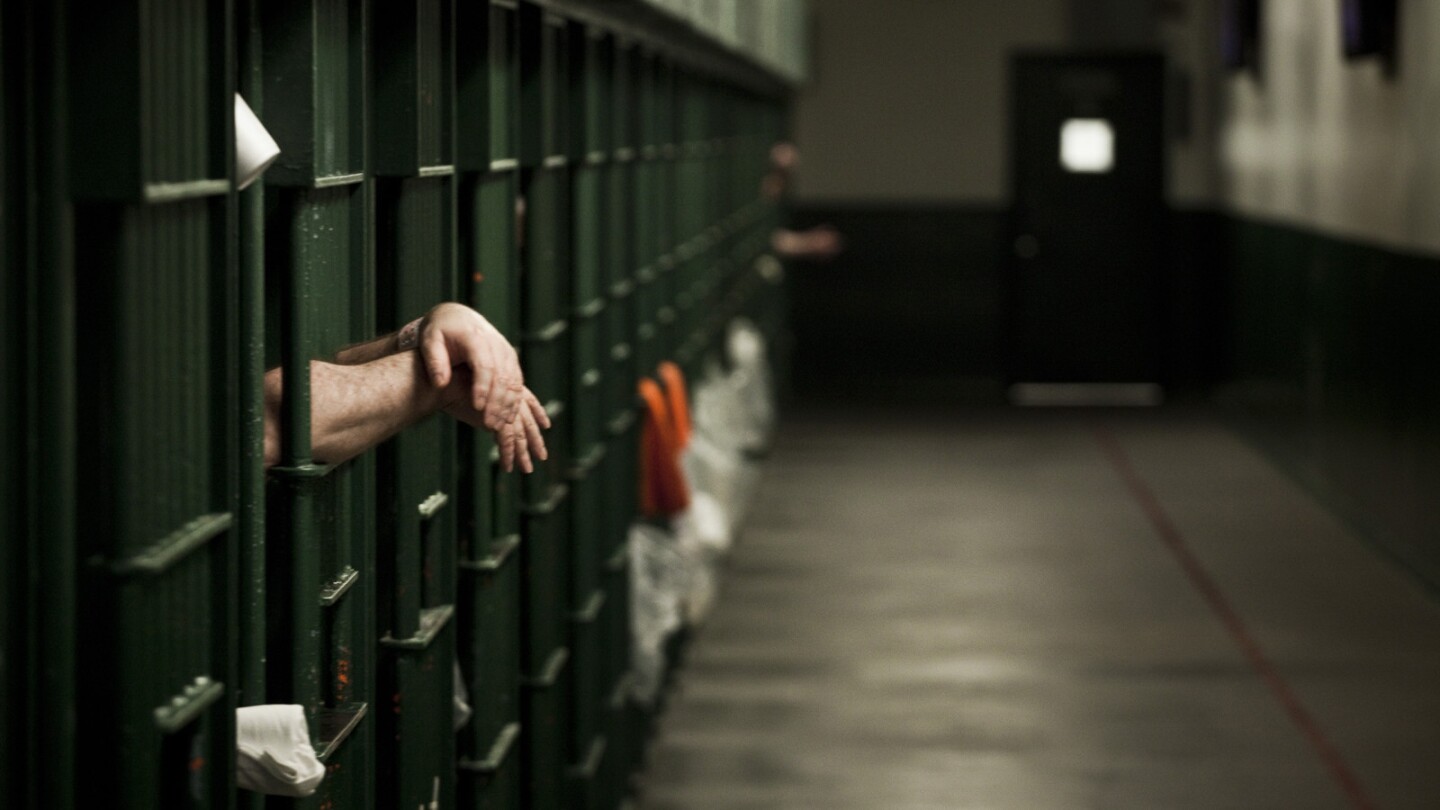 Cells within the Men's Central jail in Los Angeles.
(Jay L. Clendenin / Los Angeles Times)
Los Angeles County Sheriff Lee Baca has scheduled a news conference for 10 a.m., with sources telling The Times he plans to announce his retirement.
The news of Baca's decision to step down has stunned people inside and outside the Sheriff's Department. He was locked in a tough reelection battle amid several scandals that beset the department.
Baca, 71, told top officials in county government late Monday that he believes stepping down would help the department recover after several years of tumult and criticism, according to sources familiar with the conversations.
The expected announcement comes a month after federal prosecutors filed criminal charges against 18 current and former sheriff's deputies accused of beating jail inmates and visitors, trying to obstruct the FBI and other crimes following an investigation of corruption inside the nation's largest jail system.
FULL COVERAGE: L.A. Sheriff's Department hiring practices
Baca won office in 1998 after his rival, incumbent Sheriff Sherman Block, died days before the election. In the next three elections, Baca easily won in primaries against fields of lesser-known candidates, avoiding head-to-head runoff elections. By 2010, no one bothered to challenge him.
During his career Baca advocated education and rehabilitation programs inside the county jails and reached out to the Muslim community after the Sept. 11, 2001, terrorist attacks. But his tenure was also marked by periods of violence in the jails as well as overcrowding, which prompted the department to release inmates after serving only a fraction of their terms.
Recently, Baca was coping not just with the FBI probe but searing criticism of his leadership from a blue-ribbon commission appointed by the Board of Supervisors to examine allegations of jail abuse.
Last year, the U.S. Department of Justice accused sheriff's deputies of engaging in widespread unlawful searches of homes, improper detentions and unreasonable force as Antelope Valley authorities conducted a systematic effort to discriminate against African Americans who received low-income subsidized housing.
The two outside investigations portrayed a troubled department sharply at odds with the vision Baca preached during his 15 years as sheriff. More recently, The Times also reported that the department had hired dozens of officers in 2010 despite background investigations that found they had committed significant misconduct.
Doubts were growing that the previously popular sheriff would be able to win a fifth term as sheriff while facing a challenge from his former top aide, Paul Tanaka, and retired Cmdr. Bob Olmsted. Baca's decision to retire stunned many both inside and outside the Sheriff's Department.
Earlier Monday, Baca had thrown his support behind a proposal to set up an oversight commission for the Sheriff's Department.
Supervisors Mark Ridley-Thomas and Gloria Molina proposed setting up a permanent civilian oversight commission in September, after the U.S. Department of Justice announced that its civil rights division would investigate the treatment of mentally ill jail inmates in county custody.
Baca publicly took a stance on the proposal in a statement declaring that such a commission would be "consistent with my view on strengthening transparency and accountability, and would serve to further develop law enforcement skills regarding constitutional policing, procedural justice, civil rights and human rights as a whole."
Times staff writer Abby Sewell contributed to this report.
---
The perils of parenting through a pandemic
What's going on with school? What do kids need? Get 8 to 3, a newsletter dedicated to the questions that keep California families up at night.
You may occasionally receive promotional content from the Los Angeles Times.