L.A. County sees its first case of rare mosquito-borne illness in 21 years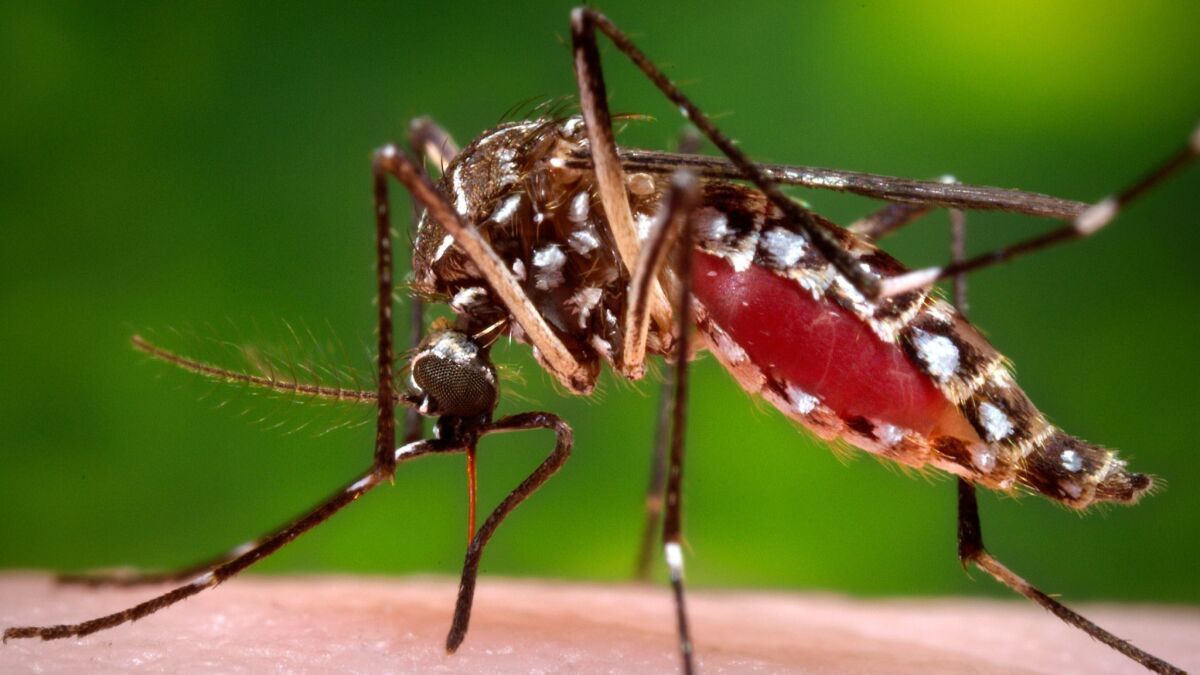 A San Fernando Valley resident has contracted a mosquito-borne illness that hasn't been recorded in Los Angeles County since 1997, health officials said Monday.
The elderly woman became ill with St. Louis encephalitis in late August, the L.A. County Department of Public Health said.
St. Louis encephalitis, a rare disease similar to West Nile virus, is transmitted through mosquito bites and can cause brain inflammation, paralysis and sometimes death. Six cases of the illness were reported across the U.S. in 2017, according to the Centers for Disease Control and Prevention.
In California, only five people tested positive for St. Louis encephalitis from 2008 to 2017. The San Fernando Valley case is the state's first reported instance of the disease this year.
The announcement comes days after the state confirmed that at least four people in California have died of West Nile virus in 2018.
Most people infected with St. Louis encephalitis feel perfectly healthy, while others experience mild flu-like symptoms, according to the CDC. But in severe cases — most commonly among those older than 50 — the disease can lead to fever, coma and convulsions.
Residents can avoid the illness by wearing insect repellent and emptying water from potential mosquito breeding sites such as flower pots, buckets and kiddie pools, said L.A. County Health Officer Muntu Davis.
laura.newberry@latimes.com | Twitter: @LauraMNewberry
The stories shaping California
Get up to speed with our Essential California newsletter, sent six days a week.
You may occasionally receive promotional content from the Los Angeles Times.