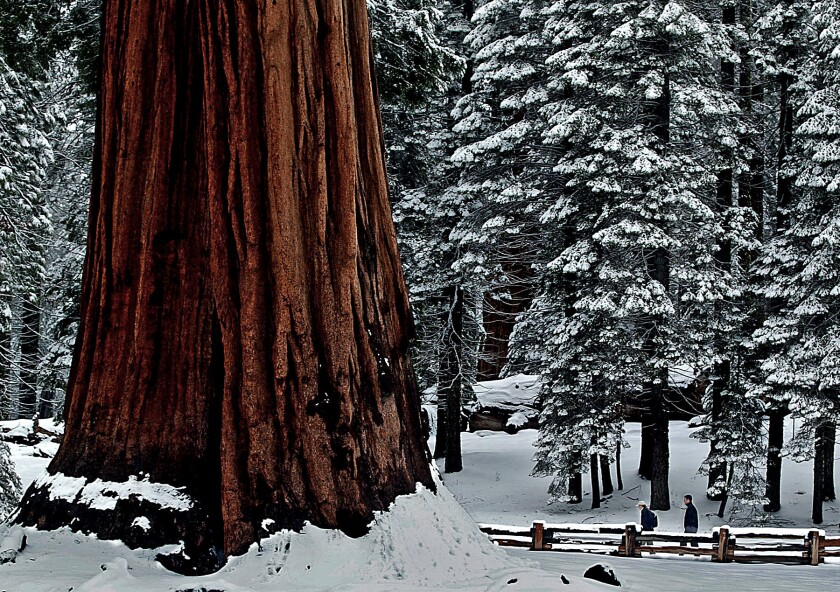 Temperatures were beginning to drop across Southern California on Wednesday night as sub-freezing weather was expected in mountain and inland valley areas.
As of 10 p.m., it was 37 degrees in Lancaster, 21 in Lockwood Valley in Ventura County and 49 at the Fullerton Airport, according to the National Weather Service. The temperature in downtown Los Angeles was 53 degrees.
The agency issued freeze warnings from Santa Barbara to Orange counties as a cold air mass hung over the region. Hard freeze conditions, which occur below 28 degrees, were expected across mountain and inland valley areas.
Lows on Thursday morning were expected to be 10 degrees in Big Bear, 19 degrees in Palmdale and 37 degrees in Oxnard.
Forecasters urged people to prepare for the cold weather, being sure to cover crops and vegetation and put livestock and pets indoors.
The cold snap was expected to last at least through Friday morning, according to the Weather Service. In the Sierra Nevada and Sequoia National Forest, a blanket of fresh snow covered the ground.
ALSO:
Sheriff Baca admits shortcomings in hiring problem officers
L.A. City Council moves to regulate sales and use of e-cigarettes
Paul Walker death: Star's friend was driving when Porsche crashed
Twitter: @LAJourno
---