Man dies after being shocked with deputy's Taser in Willowbrook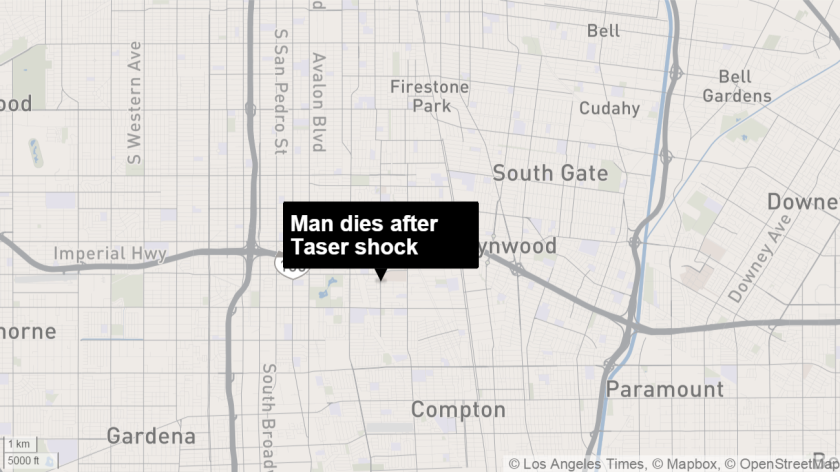 A 26-year-old man who was shocked with a Taser Tuesday night during a confrontation with sheriff's deputies in Willowbrook has died, authorities said.
Soon after being shocked by a deputy's Taser, Brian Pickett of Los Angeles stopped breathing and was taken to an area hospital, where he was pronounced dead, according to the Los Angeles County Sheriff's Department.
Pickett's mother had called deputies about 9:20 p.m. to report that her son was under the influence and that he had threatened her life, authorities said.
Deputies went to a home in the 1600 block of East 123rd Street and approached Pickett. Pickett's mother told deputies that he was refusing to leave, sheriff's officials said.
Authorities said Pickett become "agitated and hostile" when he saw deputies and charged at them.
A deputy used his Taser to subdue Pickett, who was then handcuffed.
Paramedics arrived at the scene to remove the Taser darts from the man's body and he stopped breathing.
For breaking news in California, follow @VeronicaRochaLA.
---
The perils of parenting through a pandemic
What's going on with school? What do kids need? Get 8 to 3, a newsletter dedicated to the questions that keep California families up at night.
You may occasionally receive promotional content from the Los Angeles Times.