Winter gone? Temperatures nearing 90 degrees in Southern California with gusty winds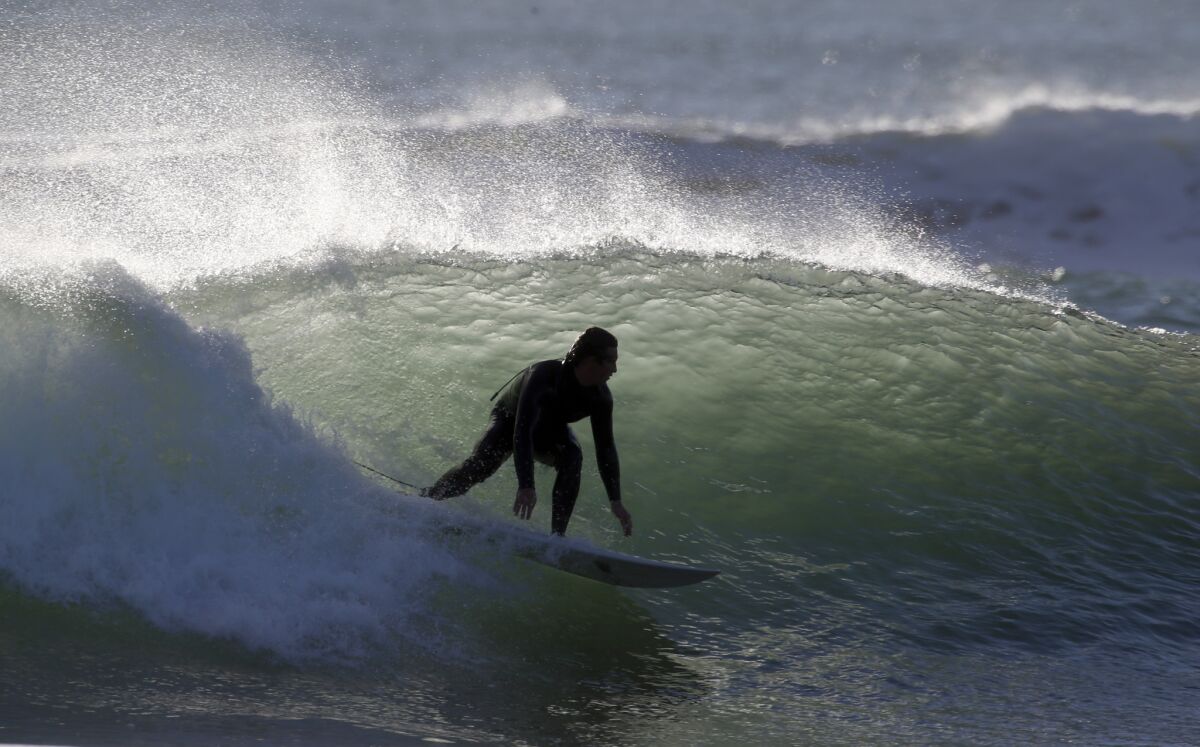 What happened to winter?
After a bout with El Niño rains last weekend, Southern California is back to warm temperatures — and Santa Ana winds. On Friday, San Diego and Lake Forest tied for the warmest places in the U.S. — 81 degrees. And forecasters say temperatures could approach 90 degrees early next week.
Over the next few days, winds could top off at 50 mph in the mountains and 45 mph in the valleys as a high-pressure system builds across the area and continues through Tuesday, according to the National Weather Service.
As strong wind gusts sweep over the area, dry and warm conditions will push temperatures into the high 80s along the coast and in the valleys. Humidity will drop into the single digits, and that's bad news for Southern California's fire danger.
Although higher-than-normal rainfall associated with El Niño has helped lessen the risk of wildfires in Northern California, drought-stricken Southern California hasn't been so lucky, according to the National Interagency Coordination Center.
See more of our top stories on Facebook >>
Precipitation has reached only near-normal levels in Southern California, so high winds and warm and dry conditions could be problematic for the area for the next several days, forecasters say.
"No rain in sight for at least the next seven days," forecasters from the National Weather Service in Oxnard said.
Powerful winds topping 70 mph wreaked havoc in Southern California last Sunday and Monday, toppling trees and causing widespread power outages. In San Diego, strong winds knocked a massive tree onto a car in Pacific Beach, killing a woman inside.
Similar conditions are possible over the weekend. Forecasters warned the high winds could create hazardous driving conditions, cause power outages and bring down tree limbs.
Interested in the stories shaping California? Sign up for the free Essential California newsletter >>
Along the coast, high surf is expected Friday in Central California as well as Los Angeles and Ventura county beaches.
Surf could reach 18 feet at beaches along the Central Coast. Ten-foot swells could strike near Ventura Harbor.
For breaking news in California, follow VeronicaRochaLA
ALSO
Meet the unusually aggressive mosquitoes carrying Zika
Time expires on claims for winning $63-million Lotto jackpot
Abcarian: Barren a year ago, a snowpack station comes up deep and dense
The stories shaping California
Get up to speed with our Essential California newsletter, sent six days a week.
You may occasionally receive promotional content from the Los Angeles Times.