Uber driver not charged in alleged kidnap but still barred from job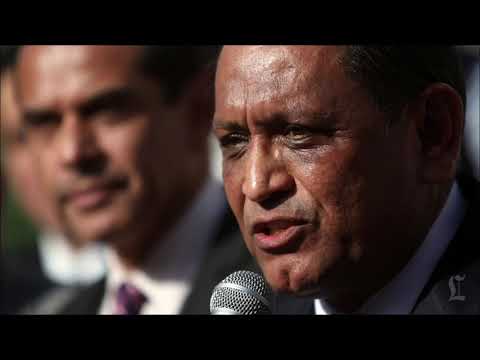 Some L.A. City Council members want state lawmakers to back tighter regulation of ride-sharing companies such as Lyft and Uber, citing public safety concerns.
The Uber ride-sharing service account of a driver who was arrested earlier this week on kidnapping allegations remains deactivated even though prosecutors have declined to file charges against him.
Frederick Dencer, 32, of Encino, was arrested on suspicion of kidnapping an intoxicated woman and taking her to the Panorama Motel in Van Nuys early Monday without her knowledge.
On Wednesday, prosecutors declined to pursue a case against Dencer after determining there was not enough evidence to charge him with kidnapping or sexually assaulting a woman because she was not available to authorities.
The investigating officer was unable to reach the woman, who reportedly gave police a bogus home address, according to the Los Angeles County district attorney's office.
Dencer was released from custody at noon Wednesday.
The alleged incident unfolded after a valet employee at a West Hollywood nightclub told Dencer to drive the 26-year-old woman home, police said.
Instead, police allege that Dencer drove the woman to the motel and carried her into a room. Dencer told police the woman was too drunk to tell him where she lived, so he never collected a fare and took her to the motel.
She told police she woke up about 6 a.m. Monday to find Dencer, who was shirtless, lying next to her on the bed.
The woman did not know Dencer and could not recall how she ended up in the motel room. Dencer asked her to stay, but she left and called police from a 7-Eleven in Panorama City, according to Los Angeles police Lt. Paul Vernon.
Officers reviewed surveillance video footage showing Dencer helping the woman get out of his car, holding her hand as she struggled to walk and then eventually carrying her into the motel room, he said.
Uber representative Eva Behrend said Dencer was not logged into the company's app at the time of the incident. However, the company said it suspended his account immediately after the allegations were reported.
His account, she said, remains disabled.
Sign up for Essential California for news, features and recommendations from the L.A. Times and beyond in your inbox six days a week.
You may occasionally receive promotional content from the Los Angeles Times.