Family says aspiring rapper shot to death by Bay Area cops was sleeping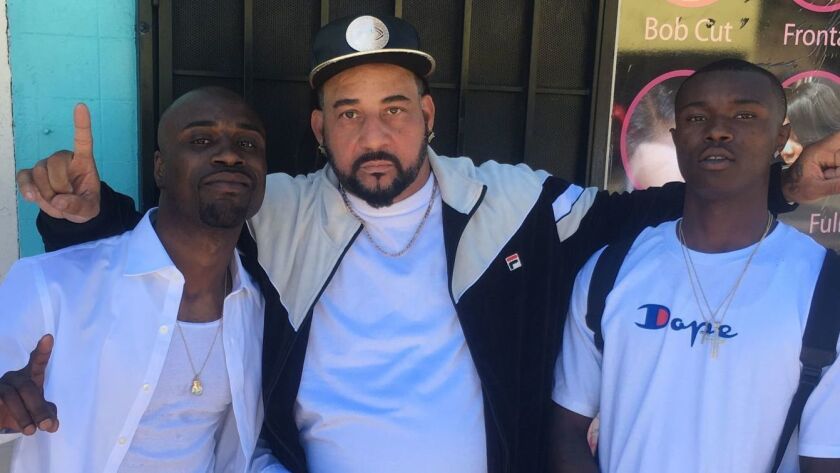 Relatives of a man fatally shot by police in a Bay Area Taco Bell drive-through over the weekend say he was asleep and was not threatening anyone when officers opened fire on him.
Authorities in Vallejo responded to the fast-food restaurant about 10:40 p.m. Saturday after employees reported seeing a man "slumped over" in the driver's seat of a silver Mercedes-Benz, police said.
The call began as a welfare check, but as officers approached the car, they saw a gun in the man's lap, police said. The car was locked, and the transmission was in drive, officials said.
After some time, the man moved, and officers told him to keep his hands visible, police said. But authorities said he reached for the gun and officers, fearing for their safety, fired their weapons.
The man received medical assistance but was pronounced dead at the scene. A loaded handgun was recovered, police said.
The man's family contests the Police Department's account of the shooting and says his death is another example of police brutality against black men. They say the man was sleeping and wasn't threatening anyone when officers shot him.
Solano County coroner's officials have not identified the man, but David Harrison, a 48-year-old Oakland resident, said he was his cousin, Willie James McCoy.
In an interview with The Times on Monday, Harrison said McCoy was an aspiring rapper and actor and would have turned 21 in March.
McCoy was raised by Harrison and other family members in Oakland and Vallejo after his parents died when he was a child, Harrison said.
"Willie was a goodhearted kid," Harrison said. "He loved children. He was ambitious. There was no such things as friends for him. His friends were family."
Vallejo officer on leave after video shows him pulling a gun, detaining a man filming him »
Harrison said McCoy had been to a studio recording session Saturday before dropping off his girlfriend and getting a bite to eat at the Taco Bell. He had just finished touring with family and must have been exhausted at the end of a long day, Harrison said.
In a video posted on Facebook, Harrison warned parents of black men to protect their children from the police.
"You can't just keep killing us in the street like this," Harrison says between tears. "My cousin was asleep in the car and they shot him … 20… times."
He called the Vallejo Police Department "the most racist police department in the world."
The comment, he said, stems partly from a recent incident involving Vallejo Officer David McLaughlin, who was placed on leave after pulling a gun on a witness during a traffic stop. Earlier this month, McLaughlin stopped a motorcyclist and then forcefully detained a man recording the incident on his phone. The Police Department began an investigation after the video went viral.
Harrison said the man on the motorcycle was also a relative.
"I have another cousin ... where they did the same thing. If it wasn't for a camera being there showing the tactics, they would have killed these guys," Harrison said. "What the community is coming into contact with is some type of squad in the Vallejo Police Department targeting young black men for execution."
Officials have not said how many times the man at Taco Bell was struck by gunfire. The incident is under investigation, the Vallejo Police Department said.
alejandra.reyesvelarde@latimes.com
Twitter: @r_valejandra
---
The stories shaping California
Get up to speed with our Essential California newsletter, sent six days a week.
You may occasionally receive promotional content from the Los Angeles Times.