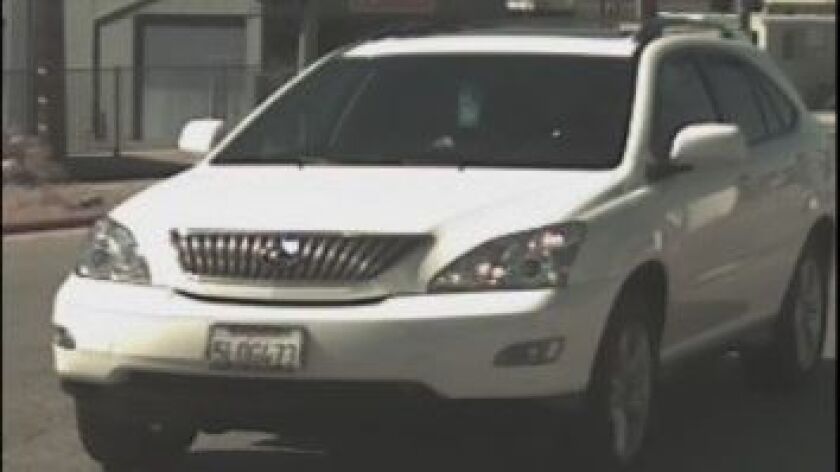 Authorities are seeking the public's help in finding an SUV belonging to a woman whose body was found a day earlier in her backyard in Arcadia.
A contractor working at the woman's home in the 300 block of East Forest Avenue found her dead in the yard about 7 a.m. Tuesday.
The woman, identified by the Los Angeles County coroner as Chyong Jen Tsai, was not breathing when officers arrived. She was pronounced dead at the scene, but authorities said it is not clear how she died.
"There is blood around the crime scene, but no trauma we can determine at this time," L.A. County sheriff's Sgt. Richard Biddle told reporters at the scene. "We're going to have to wait for the coroner to determine the cause of death."
Biddle said deputies discovered evidence indicating that Tsai was killed but did not specify what was found.
"There's evidence in the yard and in the house that indicates that items were stolen and she is a murder victim," he said.
One of the items missing is the woman's white 2005 Lexus RX 300. Police suspect the vehicle was stolen when Tsai was killed. The car's license plate number is 5LOG473,
Anyone with information is asked to call the Sheriff's Department Homicide Bureau at (323) 890-5500.
Twitter: @Hannahnfry
---