Sen. Yee charged with trafficking firearms in sweeping FBI probe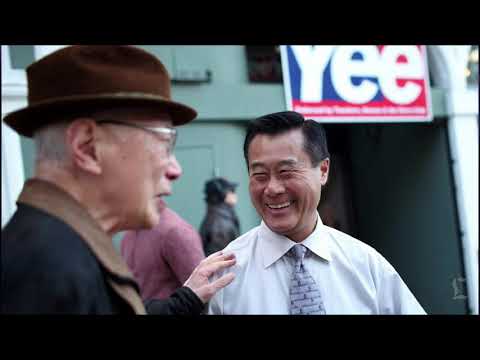 State Sen. Leland Yee was arrested Wednesday alongside a San Francisco man known as "Shrimp Boy" as part of an FBI public corruption investigation.
This post has been corrected, as indicated below.
State Sen. Leland Yee (D-San Francisco) was charged Wednesday with conspiring to commit wire fraud and traffic firearms, part of a sweeping public corruption case outlined by federal prosecutors.
The charges sent shock waves through the San Francisco and Sacramento political establishments, as FBI agents searched Yee's Capitol office. Last year the FBI raided the offices of Sen. Ron Calderon (D-Montebello), who was targeted in a bribery sting.
In all, 26 people, including former school board president Keith Jackson, were indicted on charges related to an extensive crime ring headed by well-known Chinatown figure Raymond Chow, who was also arrested and charged Wednesday.
The indictment alleges Yee and Jackson defrauded "citizens of honest services" and were involved in a scheme to traffic firearms in exchange for thousands in campaign donations to the senator.
Federal prosecutors also allege Yee agreed to perform official acts in exchange for the money, including one instance in which he introduced a businessman to state legislators who had significant influence over pending medical marijuana legislation. In exchange, the businessman -- who was actually an undercover FBI agent -- agreed to donate thousands to Yee's campaign fund, according to the indictment.
The indictment also describes an August 2013 exchange in which Jackson told an undercover officer that Yee had an arms-trafficking contact. Jackson allegedly said Yee could facilitate a meeting for a donation.
Chow, who has been connected over the years to the criminal gang Wo Hop To and is known as "Shrimp Boy," was indicted for money laundering, conspiracy to receive and transport stolen property, and conspiracy to traffic contraband cigarettes.
The indictment was unsealed in federal court in downtown San Francisco after FBI and other law enforcement officials carried out multiple raids early Wednesday.
The gun charges go against Yee's stand as a gun control advocate.
In 2006, Yee was named to the Gun Violence Prevention Honor Roll by the Brady Campaign for his efforts that included co-authoring a first-in-the-nation bill to require new semiautomatic handguns be equipped with ballistics identification technology known as micro-stamping.
In 2013, he stood with law enforcement officials and then-Los Angeles Mayor Antonio Villaraigosa to propose a bill that would regulate assault weapons.
Yee was prohibited from running for reelection to the Senate this year because of term limits and had launched a campaign to become the state's top elections officer.
He was among eight candidates for the statewide post and had spent more than $600,000 so far this year on his candidacy, ending up March 17 with $135,000 in the bank, the third-largest amount reported by the candidates in filings this week.
State Sen. Alex Padilla (D-Pacoima) leads the pack with $614,426 left in his political account.
Other contenders include Dan Schnur, a no-party-preference candidate, who reported $260,441 in his campaign account; Democrat Derek Cressman, who had $77,316 on hand; and Republican candidate Pete N. Peterson, who had $1,637 in available funds.
[For the Record, 7:15 p.m. PST, March 26: A previous version of this post stated Yee is one of five candidates for secretary of State. He is one of eight.]
ALSO:
Cal State students protest for rollback of 'success fees'
Man killed in Hollywood Hills LAPD shooting identified
Union renews call for arming TSA officers after LAX shooting
Times Staff Writers Patrick McGreevy, Maura Dolan, Richard Winton, Ruben Vives, Jason Wells, Matt Stevens, Phil Willon and Christopher Megerian contributed to this report.
Sign up for Essential California for news, features and recommendations from the L.A. Times and beyond in your inbox six days a week.
You may occasionally receive promotional content from the Los Angeles Times.