Motive for Nipsey Hussle shooting is still unclear. And who was that woman driver?
Hussle became an entrepreneur, community organizer, activist and mentor as he transformed into a rap star.
It was just after noon Tuesday when authorities got their big break in the slaying of rapper Nipsey Hussle.
About 14 hours earlier, the Los Angeles Police Department released a photo of Eric Holder, 29, saying he was the suspect in the Sunday afternoon attack. That image pinged across social media and television, with police warning that anyone who was harboring Holder would face arrest as well.
Then, the Los Angeles County Sheriff's Department received a tip from a caller who said that a man matching Holder's description was on Artesia Boulevard in Bellflower, outside a mental facility. Deputies arrived and took Holder into custody.
Officials said the L.A. County district attorney's office is reviewing the case against Holder. He is being held in solitary confinement on $7.04-million bail.
But despite the arrest, loose ends linger.
One involves the woman authorities described as the gunman's getaway driver.
Police say Holder got into a dispute with Hussle on Sunday at the rapper's shop on Slauson Avenue. Holder allegedly returned and opened fire. Hussle was fatally wounded, and two others were also shot.
The gunman then ran to a waiting car and got away.
The woman who drove the getaway car turned herself in to authorities Monday and is continuing to cooperate with detectives. She has not been arrested, said Josh Rubenstein, LAPD's director of communications.
According to two sources familiar with the investigation, the woman has insisted to detectives that she never knew Holder intended to harm Hussle and was aware of the shooting only in the aftermath.
Sources said the role of the woman remains an issue of debate in the Hyde Park community where the shooting occurred. Some members of a gang with ties to both Hussle and Holder have distributed her name and image on social media, according to multiple sources.
What Holder told the woman while in the car could strengthen the prosecutors' potential case.
Another unanswered question is the motive for the attack. Police have said Holder had a "personal" dispute with Hussle but have not provided further information. It's also unclear how well Holder and Hussle knew each other.
Holder was an aspiring rapper who went by the moniker Fly Mac. His Instagram handle was "ima_god_in_da_streetz." He sang of body bags, "38 gun blasts" and bloody homicides. He was convicted in 2012 of carrying a loaded firearm and was sentenced to 180 days in jail and three years of probation, court records show.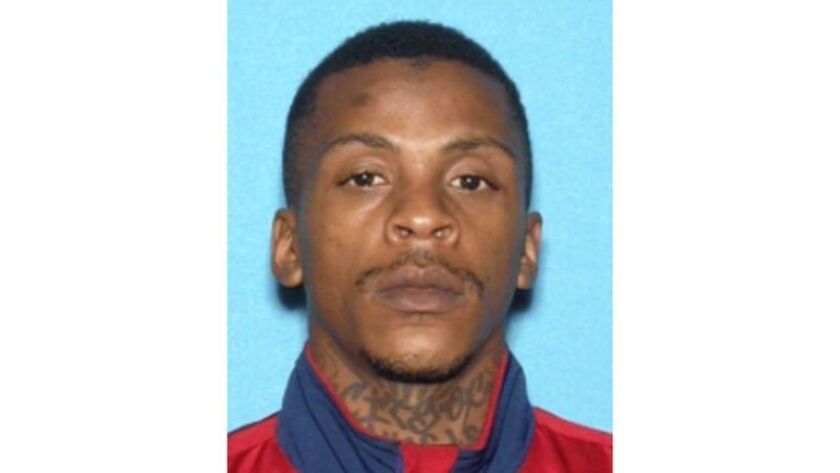 Meanwhile, fans continued to mourn Hussle's death. At his store, police on Tuesday imposed a system for mourners to visit after a memorial Monday turned violent. Various memorials are being planned.
On Tuesday night, resident Trevor Kemp watched as people gathered by a black armored truck covered with bouquets.
"Every Christmas, [Hussle] would fill up that truck and drop off gifts," Kemp said. "They'd fill it up with sneakers and also drive around handing them out."
Kemp said he once talked to Hussle and remembered him saying he wanted to invest in the local parks.
"He could have made money and left, but he intended to stay," Kemp said. "He wanted to bring change."
Diana White, 60, who lives a few blocks from where the shooting occurred, waited in line in an alley with dozens of other mourners for her turn to see the teddy bears, artwork, cards and candles that had been arranged in a circle and along the walls of the store for Hussle.
"It was beautiful," she said.
White had never met the hip-hop star, but she said she couldn't stop thinking about him after watching interviews of him on television. His death brought her to tears.
"His mannerisms reminded me of my son," she said. "Maybe that was it. I didn't know him, I don't know why I felt like this, but maybe that was it — he had the same mannerisms like my son, the way he spoke."
---
For reporting and exclusive analysis from bureau chief John Myers, get our California Politics newsletter.
You may occasionally receive promotional content from the Los Angeles Times.