Thousands of lives could be saved in California by stricter air pollution limits, study finds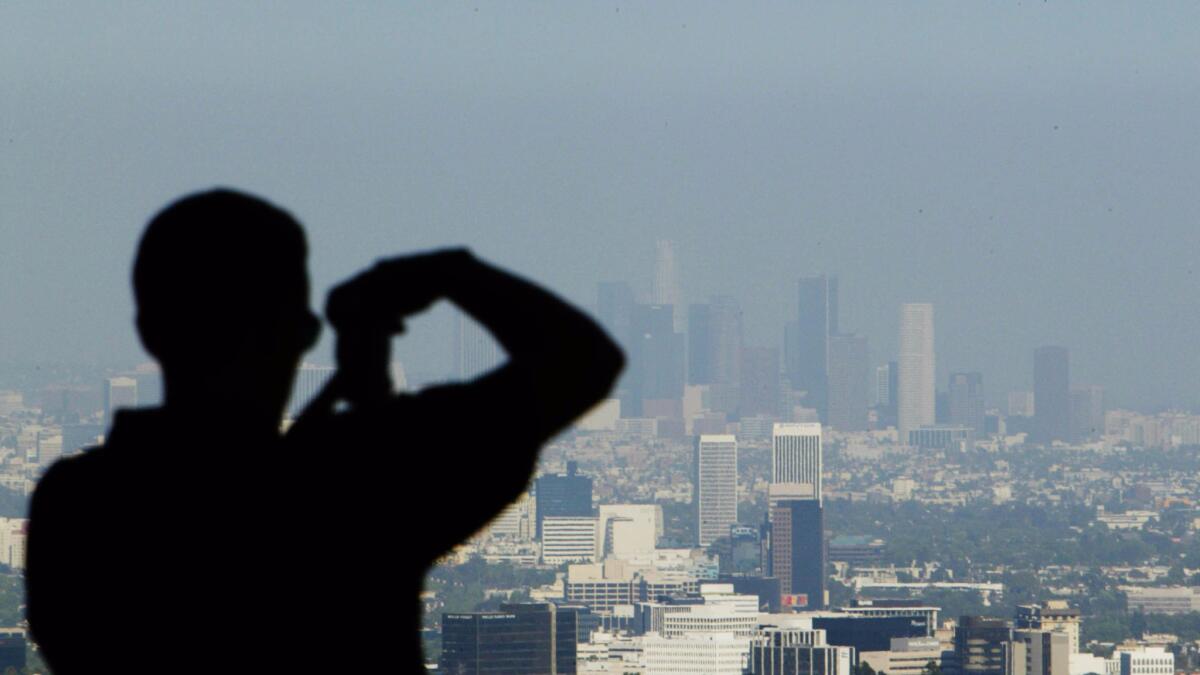 More than 2,000 Southern Californians die early each year from polluted air, and the region would benefit the most of anywhere in the country from reducing ozone and fine particle pollution below current federal limits, a new study has found.
The analysis by scientists at New York University and the American Thoracic Society, released Wednesday, estimated that more protective air quality standards would prevent 3,632 deaths a year in California, more than one-third of the 9,320 early deaths linked to dirty air nationwide.
The study estimates 1,341 avoidable deaths from pollution each year in the Los Angeles metro area and 800 in Riverside-San Bernardino. The region has "the most to gain" from attaining tougher air quality standards because of its large population and high pollution levels, according to the study published in the Annals of the American Thoracic Society, a peer-reviewed journal.
Southern California has the nation's highest levels of ozone — the corrosive gas in smog — and does not meet federal standards for fine particles, harmful soot and chemical-laden specks of pollution that can lodge deep in the lungs.
The "Health of the Air" report also found that reducing ozone and fine particle pollution levels beyond current federal limits would prevent many thousands of heart attacks, emergency room visits and other serious health consequences as well as millions of missed days at school and work nationwide.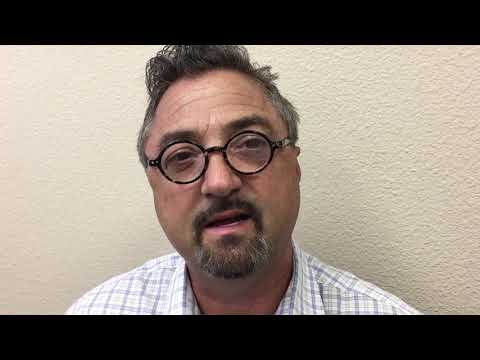 Garry Attridge used to enjoy playing soccer, but now he just wants to breathe.
The analysis paired pollution-monitoring data from 2011 to 2013 with health studies to estimate health benefits of tightening federal air quality standards to those recommended by the American Thoracic Society, a professional organization of more than 15,000 medical doctors, nurses and other healthcare professionals.
The group recommends strengthening the U.S. Environmental Protection Agency's health standard for ozone pollution from the current 70 parts per billion to 60 ppb and its annual limit on fine particle pollution from 12 micrograms per cubic meter to 11.
While air pollution puts everyone at risk, it is most dangerous to children, the elderly and others with existing respiratory and cardiovascular problems. On high pollution day, they can land in the hospital with more severe asthma, sudden heart attacks and strokes, worsened pneumonia and other illnesses that can be fatal.
"It can be that extra exposure to air pollution that tips them over the edge," said Mary Rice, a pulmonary and critical care physician and assistant professor of medicine at Harvard Medical School.
It can be that extra exposure to air pollution that tips them over the edge.
— Mary Rice, pulmonary and critical care physician and assistant professor at Harvard Medical School
Scientists long ago established that poor air quality shortens lives by worsening other illnesses. Previous health studies have shown that a long-term trend of emissions reductions — particularly for fine particle pollution — is, over time, resulting in fewer early deaths and longer life expectancy in cities across the U.S.
Yet the number of deaths from air pollution in the U.S. each year remains comparable to those from alcohol-related traffic fatalities, said Kevin Cromar, an assistant professor at NYU's Marron Institute of Urban Management and the study's lead author.
Published in conjunction with the report is an online tool that allows people to search for the air pollution health risks in cities across the U.S. Cromar said the website will be updated over time to "allow cities to track their progress as they improve air quality."
Twitter: @tonybarboza
ALSO
Toxic diet threatens reproduction of coastal California condors, study finds
The port that fuels L.A.'s economy and fouls its air gets a pollution-reduction team
Steve Lopez on what's been saved along the California coast -- and what the bulldozers are still aiming for
Sign up for Essential California for news, features and recommendations from the L.A. Times and beyond in your inbox six days a week.
You may occasionally receive promotional content from the Los Angeles Times.