Expect more earthquakes, possibly even stronger ones, seismologists say
Seismologists said the 6.4 earthquake that struck Southern California likely broke ground near the epicenter but was far enough away not to do damage in the Los Angeles area.
Seismologist Lucy Jones said the quake was far enough away from the dangerous San Andreas fault "that any impact on the system will be minimal."
Still more quakes — possibly bigger ones — are likely.
"This does not make [the Big One] less likely. There is about a 1 in 20 chance that this location will be having an even bigger earthquake in the next few days, that we have not yet seen the biggest earthquake of the sequence," she added.
Strongest earthquake in decades hits Southern California, measuring 6.4 magnitude »
There have already been dozens of aftershocks from the quake, and Jones says they should keep coming.
"Some aftershocks will probably exceed magnitude 5, which means they'll probably be damaging," she said. "The last time we had an earthquake above magnitude 6 in Southern California was in 1999."
That was the Hector Mine quake. It was a 7.1.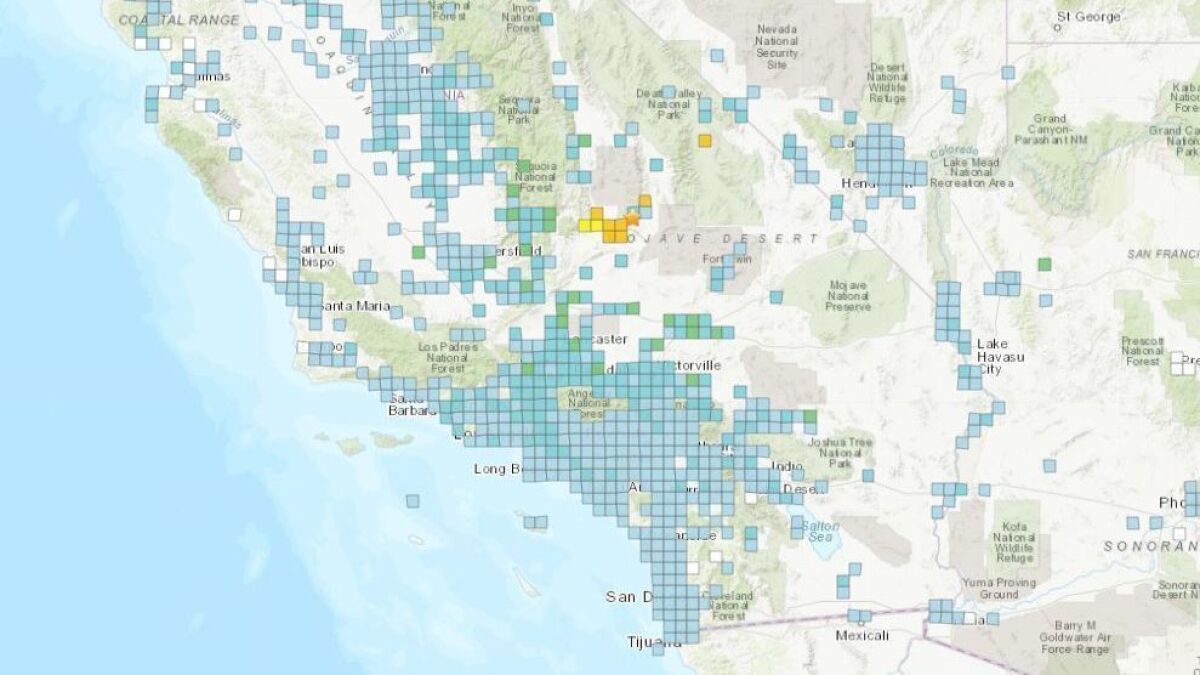 Get ready for a major quake. What to do before — and during — a big one »
Robert Graves, a seismologist with the U.S. Geological Survey, says the USGS was sending geologists to the field to look for surface rupture.
"Sometimes 6.4s break all the way to the ground surface, and sometimes they don't," he said. "If it did break all the way up to the surface, we should see where two sides of the ground slid horizontally relative to each other. There may be some vertical displacement as well."
Near the epicenter, the quake maxed out at intensity level 7, or "very strong" shaking. The city of Ridgecrest, population 29,000, endured intensity level 6, or "strong" shaking, in which damage that might occur could result in broken chimneys and considerable damage to poorly built or badly designed buildings, but negligible damage to buildings of good design and construction.
Full coverage: 6.4 July 4 Southern California earthquake »
The earthquake was felt widely throughout the Los Angeles area, said Caltech seismologist Egill Hauksson. It's unlikely there was significant damage in a major urban area given that the earthquake was centered in such a remotely populated area.
The area that ruptured occurred in an area of faults slightly east of the Sierra Nevada. The Little Lake fault is one of them, and last went through a magnitude 6 earthquake in 1984, Hauksson said.
When The Big One hits, will you be ready? Take our quiz to be sure »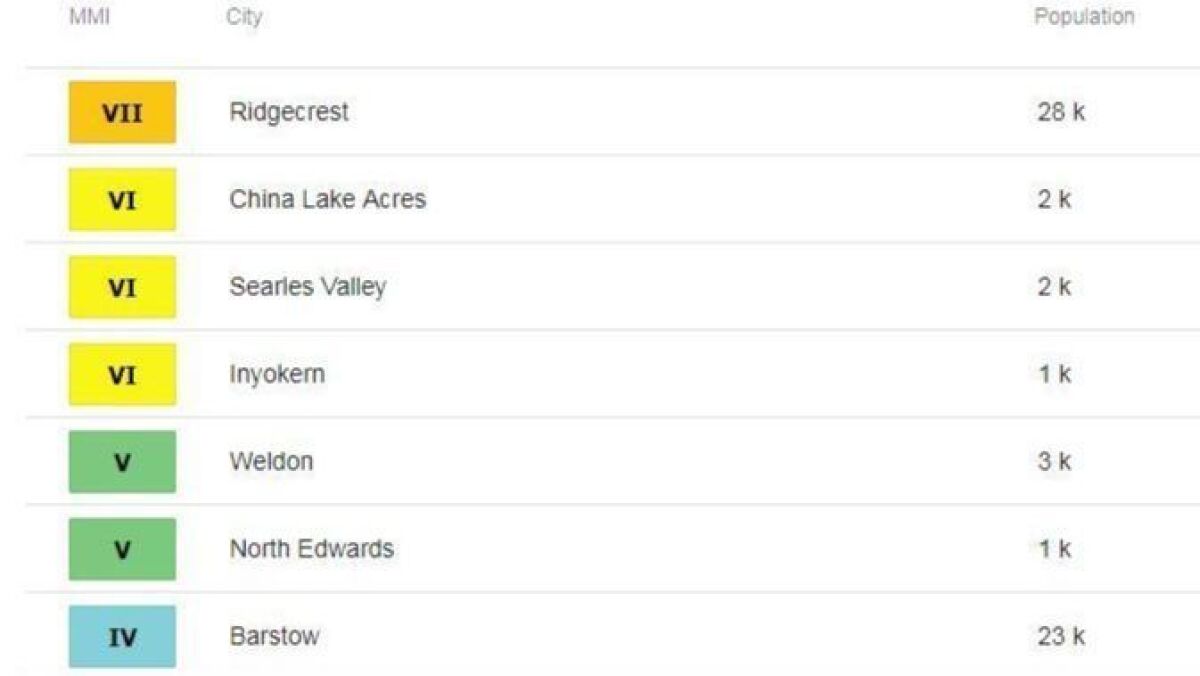 "This is an area with a lot of little faults in a rather complex area," Jones said. "It does suggest that Ridgecrest was particularly hard hit. We have reports from the California Office of Emergency Services that there seem to be a couple of structure fires going on in Ridgecrest."
She added that the nearby community of Trona sits on a dry lake bed. "We've had no communication with them yet," Jones said. "That would be a place where potentially there's significant damage."
---
Life is stressful. Our weekly mental wellness newsletter can help.
You may occasionally receive promotional content from the Los Angeles Times.