Metro officials launch a community market in attempt to regulate street vending in MacArthur Park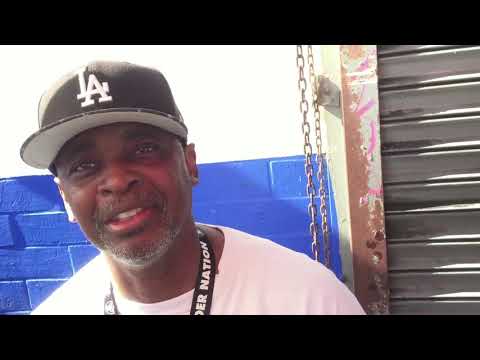 Metro officials have launched a one-year pilot program to regulate street vending that they say will resolve transit accessibility problems at the station.(Brian van der Brug / Los Angeles Times)
For years, street vendors in the MacArthur Park area turned a stretch of sidewalk alongside the Metro Rail station into a makeshift street market.
But for the first time on Thursday, the sidewalk was cleared. There were no vendors bickering over space and no one sitting under beach umbrellas with an array of items laid out on blue tarps. Instead, there were two rows of red- and white-tented tables that vendors used to make their sales without the hassle of law enforcement.
The setup is part of a one-year pilot program launched in Westlake by the Los Angeles County Metropolitan Transportation Authority, or Metro, in conjunction with city and county officials, as well as street vendors.
"Finally a safe space for all to sell and shop," Los Angeles County Supervisor Hilda Solis wrote in a Twitter post. A section of Westlake falls under her district.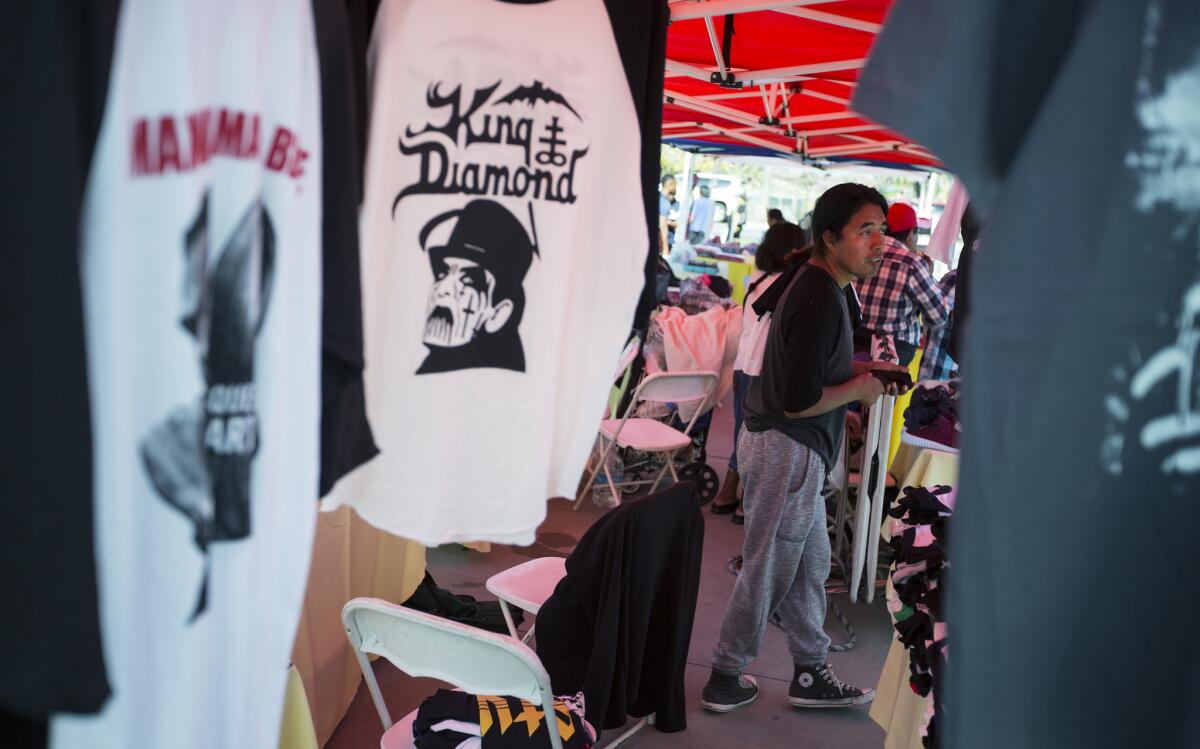 Metro officials said the market is part of an effort to regulate street vending that they say will resolve transit accessibility problems at the station. They hope it will also improve safety and security, and allow vendors to earn a living at the Metro station property.
In the past, the station was off-limits to vendors. They were forced to set up along the sidewalk, which is part of the Los Angeles Police Department's jurisdiction.
The program is the latest in a series of attempts to address illegal street vending in the Westlake area.
In the 1990s, a street vending district was created in MacArthur Park only to be scuttled because the permit fees were considered too high by some vendors and there was no enforcement of unpermitted sellers.
In 2011, city officials launched the ArtGricultural Market, which was a cross between a swap meet and a farmer's market.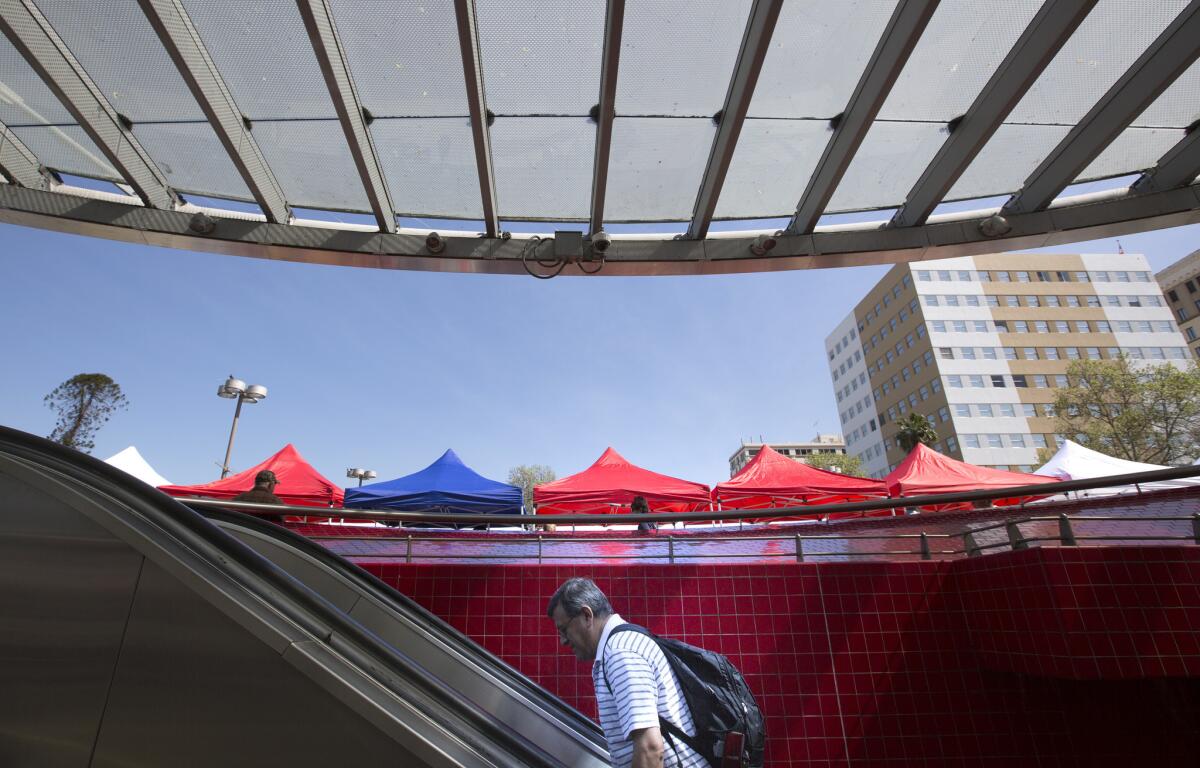 Most recently, the LAPD's enforcement against street vendors in MacArthur Park loosened, but it had a ripple effect: Homeless people started selling and vendors from other parts of the county made their way to the MacArthur Park area on weekends to compete with local vendors.
Last month, fearing President Trump's immigration crackdown, the Los Angeles City Council decriminalized street vending — a move that had long been sought by immigrant advocates who argued that sidewalk sellers should not face criminal charges that could place them at risk of deportation.
Under Metro's pilot program, vendors will receive vending permits and pay monthly fees. The fees will help pay for security services.
Metro officials say if the pilot program is successful, it could potentially lead to similar markets at other Metro stations.
For more Southern California news, follow @latvives on Twitter.
Sign up for Essential California for news, features and recommendations from the L.A. Times and beyond in your inbox six days a week.
You may occasionally receive promotional content from the Los Angeles Times.