Driver held in Oregon collision that killed 3 from Costa Mesa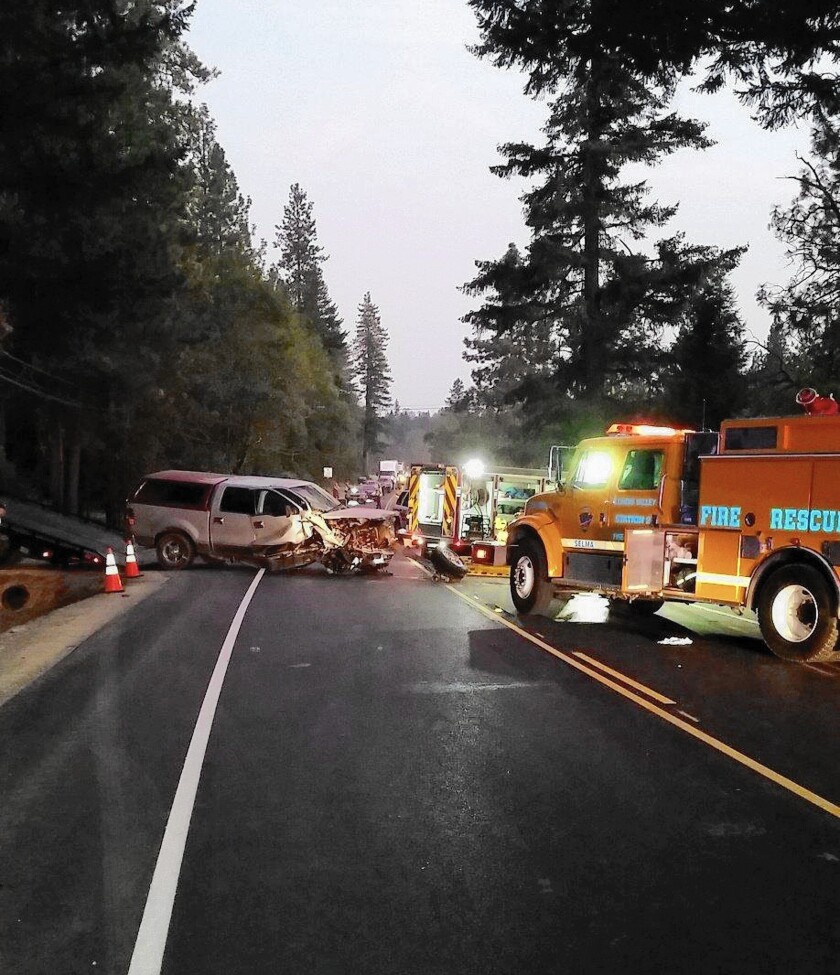 The driver involved in an Oregon crash that killed three fellow Costa Mesa residents in September has been arrested on a vehicular manslaughter warrant, police said.
Costa Mesa police arrested Joshua Gibson, 28, at his apartment in the 600 block of Baker Street about 6:50 p.m. Monday, Sgt. Mike Manson said.
Officers watched the apartment for about half an hour before taking Gibson into custody without incident, Manson said. Oregon State Police detectives had requested Gibson's arrest earlier that day, he said.
NEWSLETTER: Get essential California headlines delivered daily >>
On the evening of Sept. 10, Gibson was driving a 1999 Buick that crashed head-on into a pickup on a highway just south of Kerby, Ore., Oregon authorities said.
The Buick "was traveling northbound on Highway 199 and attempted to pass another vehicle, where passing was not allowed (solid double line)," a news release from the state police said. "The Buick traveled into the path of a southbound 2004 Ford pickup, where they collided head-on."
Three people were killed and two were injured in the Buick, police said.
The dead were identified as Claire N. Honsaker, 25; Steve E. Stinson, 28, and Christoffer T. Burke, 27.
Authorities said Gibson was seriously injured, and a fourth passenger, Kean G. Krause, 21, also of Costa Mesa, was hurt, too, although it's unclear how badly.
The pickup's driver suffered minor injuries, state police said.
At the time, a state police spokesman said alcohol might have played a part in the crash.
Authorities did not immediately return a call Tuesday morning asking for an update on the investigation and details of the warrant.
Victims Stinson and Burke were active in Orange County's music scene. They co-owned the Newport Beach company Divine Rewind Events. The company described itself as a "collective of free-thinking artists. We are devoted to spreading love and heightening vibrations through our art, music and events."
Burke's stage name was MC Bizurk, and Stinson was known as Raid in the local drum and bass culture.
Jeremiah Dobruck writes for Times Community News.
ALSO
Man dies at O.C. Starbucks after being struck by skateboard
'Full House' actor John Stamos convicted of DUI in Beverly Hills
Man wrongfully convicted in 'teardrop rapist' attacks spent years fighting for his freedom
---
The stories shaping California
Get up to speed with our Essential California newsletter, sent six days a week.
You may occasionally receive promotional content from the Los Angeles Times.