Hanoi Heart Throbs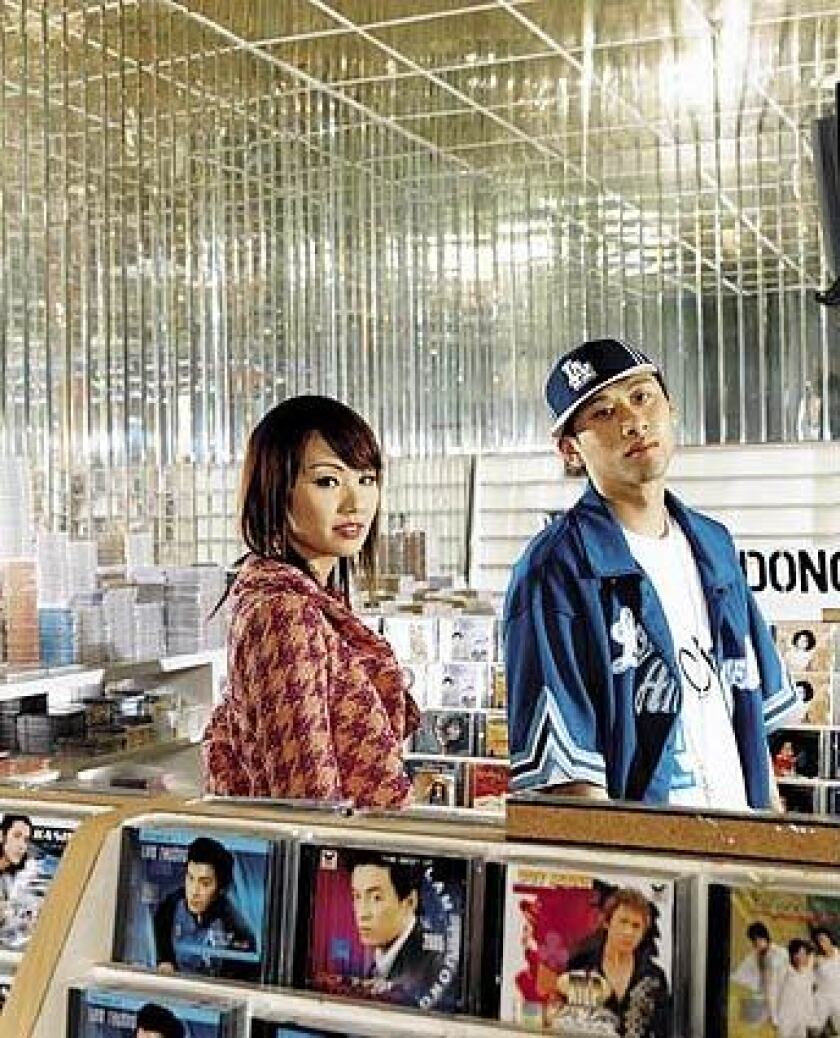 Andrew Vontz writes for Outside and Rolling Stone.
The future of Vietnamese music lives more than 7,000 miles from Hanoi. His name is Chosen 1, and he doesn't speak Vietnamese.
When he's ready to record, the 22-year-old rapper heads to Orange County. There at the studios of Asia Entertainment—which, along with Paris by Night, is one of the two biggest labels in what's known as Vpop—he does his thing:
"They used to laugh when I spit a rap
Saying ching, chong, chang
No, I'm not black
Saying my rap is whack
My beats is trash
But now you 'bout to feel the force of my wrath"
Although Japan, China and South Korea boast thriving music scenes with CDs produced locally, almost all of the world's Vpop comes out of Little Saigon. The music spans genres, from rap to rock to R&B. But more often than not, Vpop gives a nod to the old-country ballads of Vietnam.
Chosen 1 (a.k.a. Victor Nguyen), whose parents fled their country in a leaky fishing boat in 1979, says he'll never forget appearing last summer at a festival in Carthage, Mo. "About 100,000 Vietnamese people came from all over America," he says. "It was insane, like a Vietnamese Woodstock."
But what really blew his mind was when a buddy from San Diego came back from a recent vacation in Vietnam and told Chosen 1 that he was a hit in his parents' homeland.
"People actually know you, man," the friend said. "It's for real."
"Are you messing with me?" Chosen 1 asked.
He wasn't. Although the Orange County labels don't export to Vietnam, the Vpop of Chosen 1 and other Little Saigon stars has found its way there, thanks largely to music pirates.
But piracy is also a curse. People take CDs to Vietnam and duplicate them "down to the booklet," says Trish Nguyen (whose stage name is Trish Thuy Trang), Asia Entertainment's biggest act. "They cost about a dollar to buy." In the U.S., meanwhile, fans "come up to you with fake copies and they expect you to sign it—and you're supposed to smile."
Trish is a mix of Mariah Carey and Britney Spears, with a Vietnamese twist. The Vpop diva has released six solo albums and sold more than 100,000 CDs.
Chosen 1, whose earlobes are weighed down by two-karat diamond studs, is determined to top those numbers one day. "The English thing I have easy—I can freestyle and everything," he says. "Now I'm trying to learn how to rap in Vietnamese.
"My main focus is to hit up the Vietnamese market and then the pan-Asian market and then the American market," he adds. He may already be on his way: Some of his music aired on the hit ABC show "Lost" in November.
For Chosen 1 and the others, though, playing Vietnam isn't an option—at least not now. Explains Chan Dung, an aspiring Vpop artist: The Vietnamese community in the U.S. "thinks the singers are betraying history if they perform for the Communists."
---
The stories shaping California
Get up to speed with our Essential California newsletter, sent six days a week.
You may occasionally receive promotional content from the Los Angeles Times.