Senate approves water legislation to address drought, flooding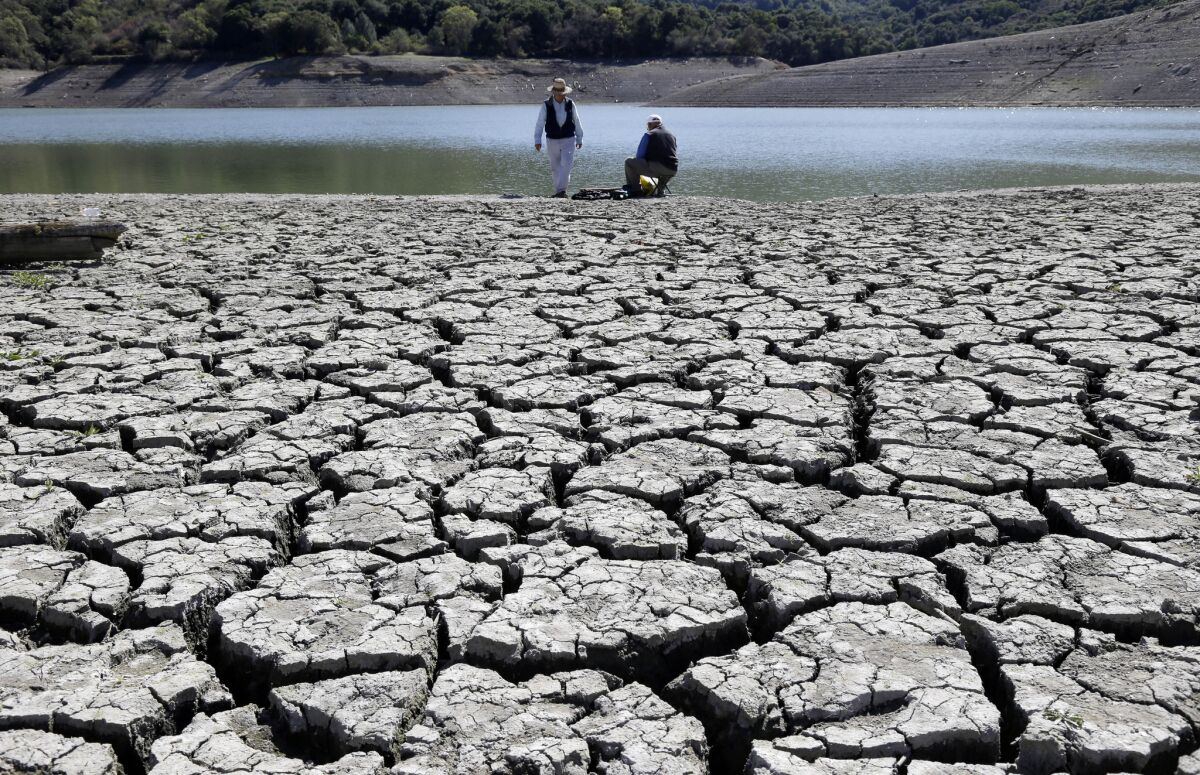 Reporting from Sacramento —
The state Senate approved on Wednesday a $1-billion spending plan that is billed as an emergency response to the state's drought, which has entered its fourth year with no sign of stopping.
The legislation now goes to the Assembly, which is scheduled to take up the issue on Thursday before it goes to Gov. Jerry Brown for his signature.
If enacted, the proposal would fund upgrades to the state's water infrastructure and provide food and water to struggling Central Valley communities.
Sen. Lois Wolk (D-Davis) called the legislation "step one" in addressing the drought.
However, the largest chunk of money, $660 million, would be spent on new flood control projects, not responding to the drought itself. That funding comes from a bond measure approved by voters a decade ago.
"We're, as they say, taking advantage of a crisis and moving forward," Brown explained when announcing the proposal last week.
Only $27.4 million outlined in the legislation is new spending that wasn't included in previous budget proposals or bond measures. In addition, many of the projects being funded won't be finished for years.
Republicans expressed concern about a provision that would allow Department of Fish and Wildlife officials to fine landowners $8,000 a day for harming fish by diverting streams.
"We're giving a lot of power to arbitrary government agencies," Sen. Jim Nielsen (R-Gerber) said.
Senators approved two bills Thursday, the first 35 to 1, and the second 24 to 14.
The legislation (AB 91 and AB 92) also include a provision unrelated to water issues or the drought. If passed, it would alter a contract with prison psychologists and social workers to comply with a federal court order involving mentally ill inmates.
The modification is expected to cost $650,000 to compensate employees for additional duties.
Follow @chrismegerian for more updates from Sacramento.
---
The stories shaping California
Get up to speed with our Essential California newsletter, sent six days a week.
You may occasionally receive promotional content from the Los Angeles Times.