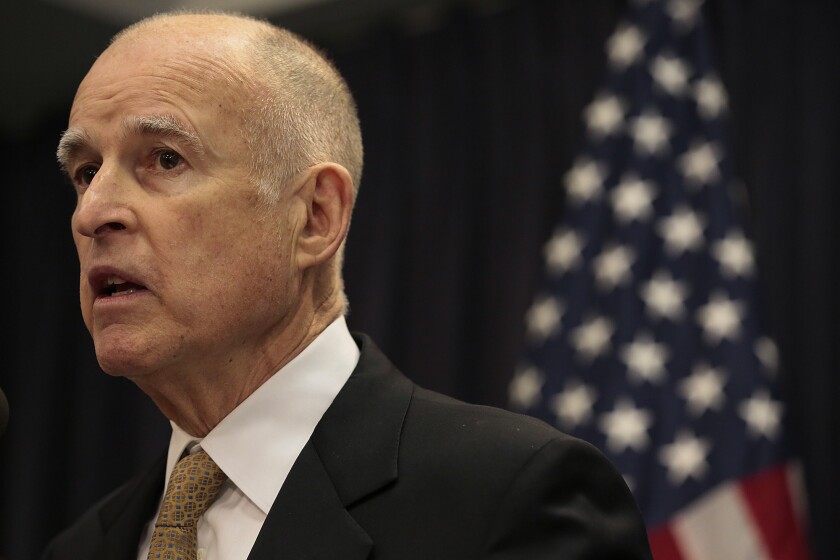 Gov. Jerry Brown announced pardons for 127 convicted felons Tuesday, keeping with a Christmas Eve tradition he has followed since retaking the governor's office in 2011.
All of those pardoned by Brown have long since completed their sentences and have a record of at least a decade without any further criminal activity, according to a statement from the governor's office. Most were convicted of nonviolent drug offenses.
"Pardons are not granted unless they are earned," the statement said.
Brown pardoned 128 people in 2012, including a former deputy Los Angeles city attorney convicted of soliciting sexual favors from an 18-year-old defendant in exchange for promising to help her avoid jail time.
Since 2011, Brown has granted 341 pardons. Govs. Arnold Schwarzenegger, Gray Davis and Pete Wilson granted 29 pardons between them in the 20 years before Brown's reelection
You can see the entire list of Brown's most recent pardons here.
ALSO:
Brown pardons 128 people in 2012
Brown denies parole for 71 murderers
---