California pols, others weigh effects of McCutcheon ruling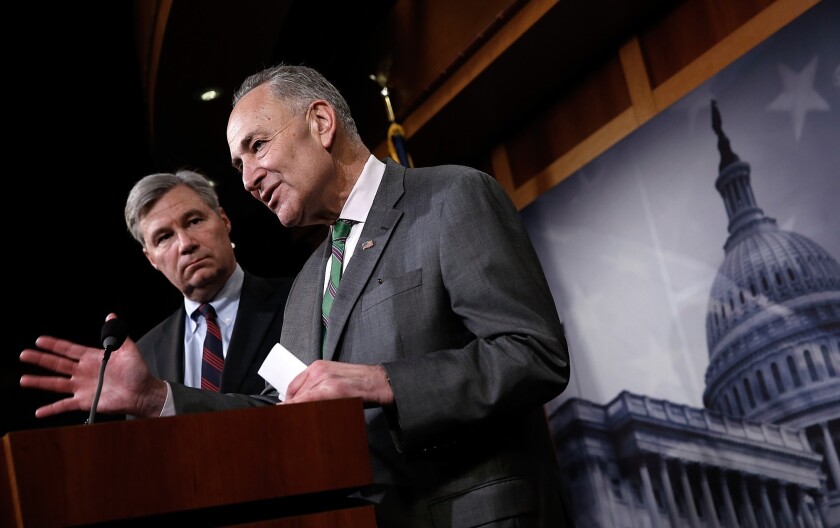 Wednesday's Supreme Court ruling striking down limits on what wealthy donors can contribute to political campaigns overall drew a lot of hand-wringing from good government groups and some candidates.
But at least one Republican operative saw the "McCutcheon ruling" as a boon for his party.
It "will absolutely help" GOP candidates in House races because the limits had "kept a lot of donors from giving to all the races they might have liked to," said Republican consultant Reed Galen.
While the ruling did not eliminate the cap on an individual's contribution to a single candidate in a federal election, it erased the limit on how much wealthy donors can donate overall during an election cycle.
Galen said the pools of wealthy Republicans, mainly in Orange County and the Los Angeles and Bay areas, "now can give to every campaign they might be interested in," a factor that can be especially important in late-starting campaigns.
At least six congressional races in California are expected to be hotly contested by the major parties this year. They include two in the Sacramento/Central Valley region, two in the Inland Empire/Riverside County area and one each in Ventura and San Diego counties.
John J. Pitney Jr., a Claremont McKenna College political scientist, said he doubts the ruling will be a "proverbial game changer" and would not have nearly the same impact as the earlier Citizens United decision. That 2010 ruling removed spending limits on groups who want to support candidates outside their campaigns.
Still, Wednesday's ruling is important in some ways, including its potential to "strengthen the hand of party leaders," Pitney said. Parties no longer will be limited in how many candidates they can support financially.
Others decried the ruling as another blow to campaign finance laws, which are especially strict in California.
Several candidates -- Democrats and one independent -- in contested House races issued news releases blasting the 5-4 decision, including some in the 18-candidate contest to succeed retiring Rep. Henry Waxman (D-Beverly Hills).
Spiritual teacher and bestselling author Marianne Williamson, who is unaffiliated with a political party, and university teacher Kristie Holmes, among the lesser known of 10 Democrats in the 33rd Congressional District race, planned to attend a Wednesday evening protest rally.
The rally was to be held in front of the federal building in Westwood.
"Today is a dark day for America, as our Supreme Court has put one more nail in the coffin of our democracy," Williamson said in a statement released ahead of the rally, which was to include a news conference.
Holmes in her statement said the court majority "continues to erode our nation's campaign finance laws that were enacted to protect political equality."
ALSO:
California adds another private prison
Gov. Brown offers help to counties taking more felons
Assemblywoman Toni Atkins will become speaker next month
jean.merl@latimes.com
Twitter: @jeanmerl
---
The stories shaping California
Get up to speed with our Essential California newsletter, sent six days a week.
You may occasionally receive promotional content from the Los Angeles Times.